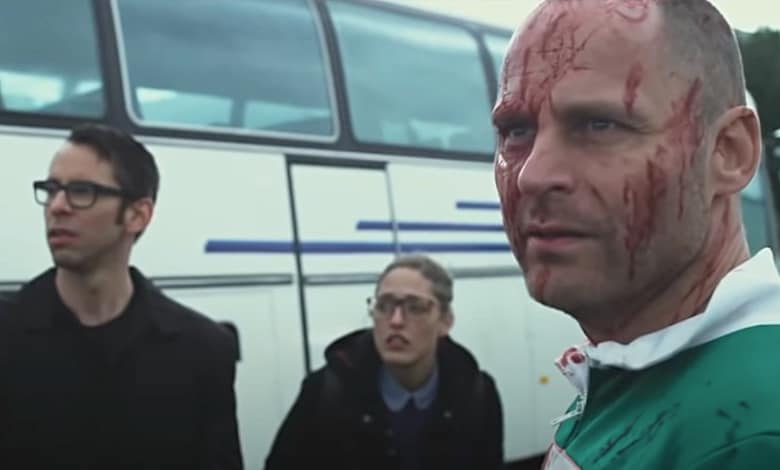 The list of sequels that lapped the originals teems with prime examples.
"The Godfather: Part II"
"The Empire Strikes Back"
"The Dark Knight"
"Star Trek II: The Wrath of Khan"
"Dead Snow 2: Red vs. Dead" deserves a place on that list, even though it's not as beloved as those screen classics. But it has far more exposed intestines, no doubt.
The 2014 sequel to "Dead Snow" finds a better balance between horror and comedy. Plus, a bigger budget let the creative team run wild.
Dead Snow 2: Red vs. Dead US Release TRAILER (2014) - Nazi Zombie Sequel HD
This time, a team of idealistic Americans join the fun as amateur zombie hunters. They have their hands full as the Nazi goons from the first film aren't done yet. The "Red" in the title refers to Russian zombies who join the splatter-filled mayhem, a bizarre rematch from World War II.
Plus, the survivor of the original "Dead Snow" (Vegar Hoel) is back, but the arm he severed to save himself from zombie poison has been replaced with a Nazi's limb.
And it's as evil as you imagine.
Director Tommy Wirkola returns for a sequel which ladles on the comical gore, and the addition of the hapless Americans makes for a giddy treat.
Wirkola leaned on MMA fighters to portray the various zombies in the film, and their unique backgrounds aligned with the film's comic spirit to perfection.
One thing we found on the first one with the extras is that it can be hard to get them to do cool stuff at times. But these guys—these guys were just insane. They're so buff and crazy! They had a great mentality for fighting. You could get them to do crazy stuff as zombies.
31 Days of Horror: