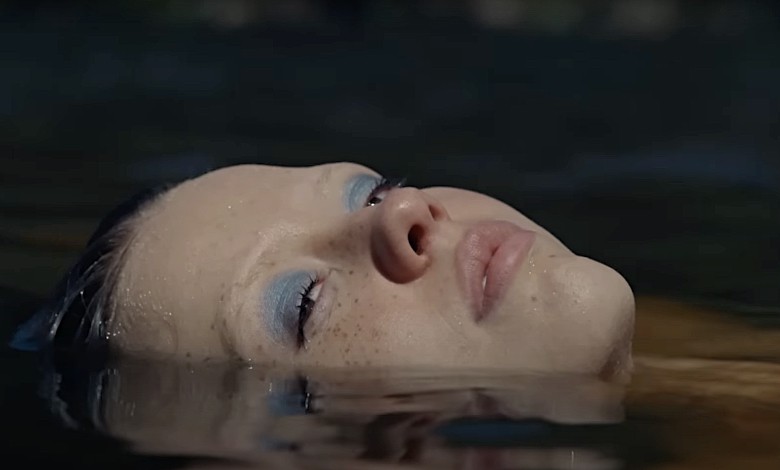 Slasher films once obsessed over sex.
The genre's young, attractive victims had plenty of it, or they shed their clothes before getting impaled by the nearest sharp object.
Director Ti West understands that not-so-rich history and tweaks it via his sturdy horror film "X."
X | Official Trailer HD | A24
A group of pretty, ambitious teens seek a place to shoot an adult movie in the late 1970s. The VHS revolution is about to upend the American marketplace, and these horny friends hope to take advantage of it.
A star or two may be born, they hope. Too bad they shoot the project in an abandoned home owned by an elderly couple with anger control issues.
Mia Goth gets two juicy roles – the adult film ingenue and one half of the elderly couple. Yes, her makeup is both extensive and effective, one of many creepy factors working in the film's favor.
West's horror efforts rely on a slow-burn principle — viewers must be patient while the horrific details slowly assemble before them. "X" is different, if only due to the on-screen nudity and colorful banter between the leads.
We're plenty distracted before the body count starts to rise.
The film honors classic horror movies like "Texas Chainsaw Massacre" while acknowledging the ties between sex and death in the genre. Plus, West set the story during a specific time in U.S. cultural history.
With Texas, I wanted this sense of the entrepreneurial Americana of the late '70s and being an outsider filmmaker trying to break into an industry — whether it's horror or porn. I just wanted to get that sort of entrepreneurial go-getter spirit of it. It just felt like the place to do that. I knew it would be about a bunch of people going to a place to do something.
The director envisioned "X" as part of a horror trilogy. We've already seen "Pearl," a modest shocker featuring Goth as the youthful version of the character she plays in "X." "MaXXXine" has no release date as of yet, but it follows Goth's "X" character as she attempts to become a star in '80s era America.
31 Days of Horror: