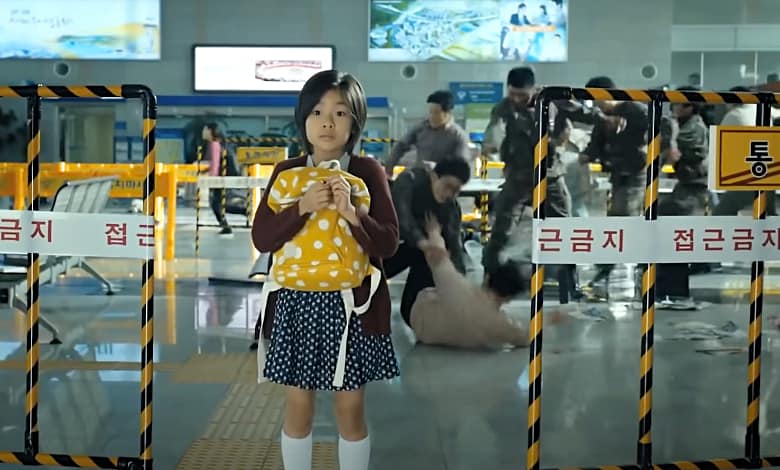 South Korean director Yeon Sang-ho gave us both the best zombie movie of the past 20 years and the most disappointing sequel in recent memory.
The latter is "Peninsula," a lackluster and unnecessary attempt to create a new zombie franchise.
The former, of course, is one of the most brilliantly conceived horror movies in ages.
Train to Busan Official Trailer #1 (2016) Yoo Gong Korean Zombie Movie HD
A divorced dad (Gong Yoo) attempts to take his daughter to visit her mother to celebrate the tyke's birthday. The trip's emotional baggage is clear, but what father and daughter can't realize is that the titular train will be overrun by the undead mid-journey.
That's when all heck breaks loose.
Sang-ho's kinetic direction is the film's calling card, but his cast of characters is equally on point. Yoo's frantic father figure gives the film its emotional core, while few zombie fighters proved as brave as Ma Dong-seok's burly figure.
Add a dizzying claustrophobia thanks to the train setting and some bravura action sequences, and you've got a modern screen classic.
FAST FACT: "The Last Train to New York," the American remake of "Busan," got bumped from its April 2023 release date to TBD. "The Night Comes for Us" director Timo Tjahjanto is attached to helm the remake.
"Busan" didn't make much noise at the U.S. box office but scored north of $90 million globally. The film's cultural cache has improved dramatically since then, especially after its close-up on streaming services like Netflix.
It's quickly becoming a Halloween staple, with audiences who might be averse to reading subtitles thriving on its irresistible thrills.
"Train to Busan" features some obvious social commentary, but it's woven into the narrative and never distracts from the orchestrated mayhem. The film is available for free (with ads) at Tubi (as of Oct. 3, 2023) as well as streaming services like Prime Video, Peacock and Paramount+.
31 Days of Horror