About Hollywood in Toto (HiT)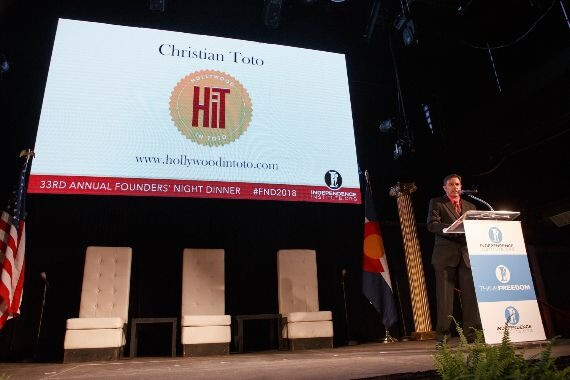 ENTERTAINMENT NEWS FOR THE OTHER HALF OF THE COUNTRY
Hollywood in Toto is a terrific site. It's really well written, it's really exciting and it's from the right point of view…
— Andrew Klavan, bestselling author and host of The Daily Wire's "The Andrew Klavan Show"
What's found in abundance at Hollywood in Toto is a lot of what's missing in Hollywood itself; originality, honesty and actual insight. Even though I don't watch a ton of movies, Hollywood in Toto has become a daily must-read for me.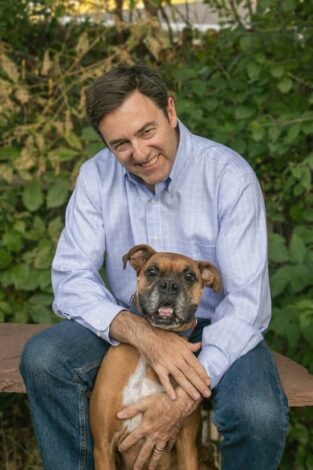 — Cam Edwards, host, NRA TV's "Cam & Co."
Sharp, funny, unpredictable, smart – Christian Toto covers Hollywood with a unique, thought-provoking perspective. Is he conservative? Sure, but this isn't just axe-grinding or rote talking points. This is a film buff and lover of the movies who just wants to see entertainment that stirs, enlightens, inspires us and bring us joy. I just wish the film world had a hundred more like him.
— Jim Geraghty, Senior Political Correspondent, National Review
Christian Toto truly loves Hollywood. He appreciates great art and great performances. He's not in a war to silence speech or change anyone's politics. He's trying to reverse Hollywood's trend of reducing itself to clownish, political activism. The country needs entertainment to distract from politics, not embrace it. That's why Hollywood In Toto is so important.
— Chris Stigall, Host at 990 AM The Answer in Philadelphia and 'The Chris Stigall Show'
Christian's redesigned site is fun and easier than ever to navigate, but the best thing about it has been true all along. Hollywood in Toto is indispensable for its independent reporting on the entertainment industry and its conservative point of view on the latest releases from Hollywood. For those looking to get past the hype, Hollywood in Toto should be their first stop.
— Ed Morrissey, HotAir.com
What sets HiT apart from the rest of entertainment journalism is how unafraid it is to tell it like it is. So many entertainment journalists are willing to trade their integrity for access and press junkets, the journalists at HiT aren't willing to trade their independence for anything.
If you want the latest publicist's press release reprinted without question, or the big studio's spin on a story repeated without thought, then HiT isn't for you. But if you're looking for honest reviews, truthful news and unafraid analysis of the pop culture world, you've come to the right place.
— Derek Hunter, host of "The Daily Daily Caller Podcast" and talker on WCBM in Baltimore, Md.
Most Hollywood news sites either ignore, or malign, readers who crave more freedom, less regulation and a smaller government footprint.
You won't find that at Hollywood in Toto.
I'm Christian Toto, an award-winning journalist, film critic and podcaster with more than 20 years experience covering Hollywood. I'm a Rotten Tomatoes certified reviewer and belong to both the Critics' Choice Association and the Denver Film Critics Society.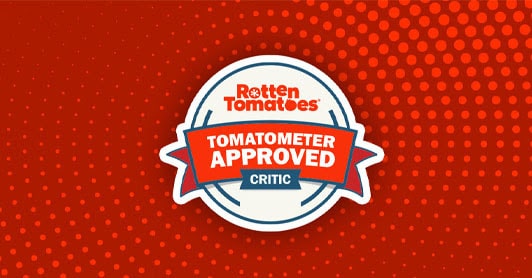 Most importantly? I love movies.
What I don't love is how both Hollywood and the media can't stop trashing people just like me (and you): Conservatives.
I've worked in media long enough to know the vast majority of entertainment coverage leans to the left.
And it's getting even more imbalanced.
That's why I created Hollywood in Toto in 2014 – to give fellow conservatives a place where they can discover the latest news and reviews without insults.
In short, this site has your back.
HiT also cheers when Hollywood gets it right, no pun intended (this time). Stars giving 'til it hurts. Movies celebrating freedom and liberty. Actors using their platforms for unabashedly good causes.
You can follow HiT on Twitter, Facebook and YouTube. More requests, comments? Reach out to me at christian (at) hollywoodintoto.com.
Freedom Minute | Finally, a Conservative Film Critic
Hollywood Made Me Do It
I didn't start out as an accidental culture warrior.
My father, with an assist from Abbott & Costello, made me love movies. So when my art career fizzled (after ponying up for three degrees!) I segued to movie criticism.
Except there weren't any critic gigs open at the time.
So I played the long game. I wrote local news and feature stories at The Pittsburgh Tribune-Review while scrounging for any available arts assignments. A few came my way, and slowly I invaded the Trib's entertainment section.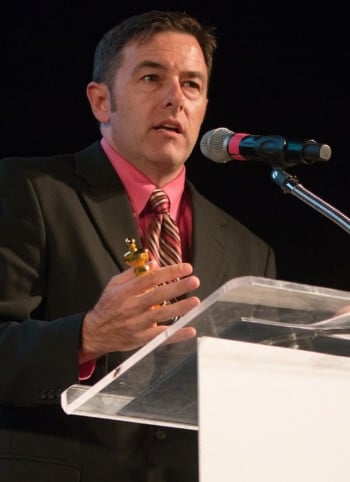 When I later landed at The Washington Times, I pulled the same stunt. It worked. Again.
Phew.
I finally emerged as one of the newspaper's regular film critics, reviewing movies and interviewing A-list talent like Tom Hanks, Dwayne Johnson and Kevin Spacey.
All the while, Hollywood began to change – both in its soapbox sermons and the content it cranked out.
So I started to shift my entertainment coverage, capturing this new Hollywood in a way most of my peers either ignored or applauded.
Today, when Hollywood takes a lazy swipe at paying customers who happened to hold views outside the left-of-center consensus, HiT isn't afraid to step up.
This site offers news, reviews and commentary from a right-of-center perspective. We also respect people of faith, something many other sites can't claim. And, if you want HiT-inspired merch, you can find it here at Rush Order Tees.
I ordered one myself, and it's a quality fit!
Liberals – you're welcome here, too. This site doesn't traffic in Fake News or disparage people in cruel ways. You might expand your horizons with every click. We might even agree on more issues than you think.
Here are some essential HiT stories that reflect the site's core mission:
You May Know Me From Such Films As …
Today, I can be read, and heard, on a crush of media outlets.
I'm a regular contributor to The Daily Wire, OutKick, Newscasters and Just The News.
My reviews appear weekly on WTOP-FM in Washington D.C.
I've also contributed to a number of TV programs including the Fox Business Channel's "Stossel" and the "Devil's Advocate" program on Colorado's PBS station.
Why Is Hollywood So Woke?
How Pop Culture Shapes Politics
Major media outlets like The Hollywood Reporter, The New York Times, USA Today, The New York Daily News and The Washington Times have shared my views on the latest entertainment news.
My work is regularly featured at a number of sites, including PowerlineBlog, Instapundit and RealClearPolitics. I also appear on a number of popular podcasts, including "The Adam Carolla Show" and "The Federalist Hour."
Kevin Faulconer - The Adam Carolla Show
Between COVID & Wokeness, Can Hollywood SURVIVE?
I confess covering the rise of political correctness has left me … depressed. There is hope, though, from the rise of projects like "No Safe Spaces" to entertainers standing up for free expression.
It's why I wrote "Virtue Bombs: How Hollywood Got Woke and Lost Its Soul."
On a personal note, I'm a happily married father of two great sons. When I'm not in a dark movie theater I'm rooting for the New York Yankees and sampling the best mid-priced restaurants Denver has to offer.
PRIVACY POLICY
HollywoodInToto.com relies on a variety of revenue streams including the use of the Google ad network and Amazon Associates. The latter means readers will find affiliate links to various entertainment-related projects throughout the site that lead to Amazon.com. HiT does not collect any personal information during this process.
HiT also publishes occasional sponsored posts, but each will be specifically labeled for full transparency.
The Web site collects users' email addresses only when they opt in to receive the HiT newsletter. That allows readers to keep up to date on site content and the occasional message from the editor. Users are given the choice to opt out of the free subscription at any time they please.
For the complete HiT Privacy Policy please visit here.