Industry News
Joe Rogan: From Sitcom Sidekick to Red-Pilled Culture Warrior
Spotify star sways the national conversation. Reporters aren't happy about it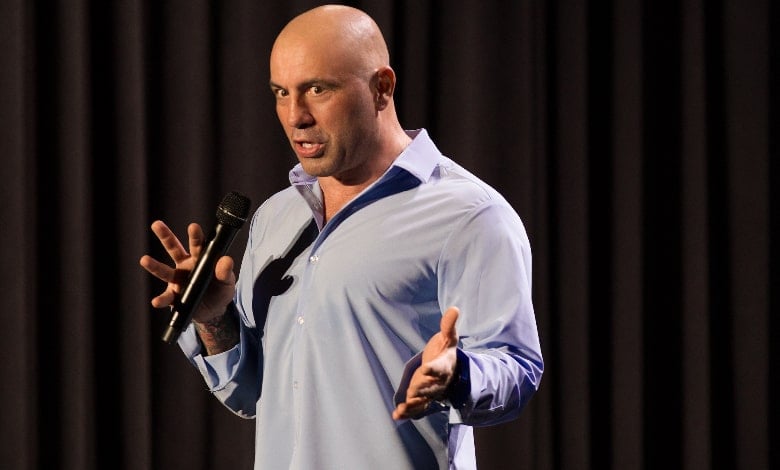 Sitcom actors often struggle to find work after their TV shows end.
Joe Rogan didn't have that problem. That's the understatement of the year, if not the decade.
The former "NewsRadio" co-star is now one of the most consequential celebrities on the planet. His devoted flock follows the "Joe Rogan Experience" podcast with a religious-like fervor. Cultural experts line up to field his questions, knowing that millions will hear their answers.
News outlets hang on his every syllable – often, it would appear, to take him down a peg or two.
Back in the 1990s, though, Rogan was just a working-stiff comic who got the break of a lifetime.
Joe Has A Crush! | NewsRadio
Rogan got called up to the big leagues in 1995 to co-star in the NBC sitcom "NewsRadio." He played Joe Garrelli, a handyman with a penchant for conspiracies.
He never became the show's breakout star, a la Michael Richards ("Seinfeld") or Michael J. Fox ("Family Ties"). "NewsRadio's" Phil Hartman snared the most attention, and deservedly so.
Still, the platform served Rogan well, generated that all important TV exposure and paved the way for two very different post-"NewsRadio" gigs.
First up, overseeing one of reality TV's most repulsive spectacles. "Fear Factor's" original run lasted six years, during which time contestants did everything from snuggle up to live rats to guzzle donkey semen.
The latter segment never aired in the U.S. and helped contribute to the show's eventual demise.
6 'Fear Factor' Moments That'll Make Your Skin Crawl 🐛 | MTV Ranked
"Fear Factor," an American spin on a European game called "Now or Neverland," coaxed contestants to perform outrageous stunts that would test even "American Ninja Warrior" types. Rogan didn't take his hosting gig seriously, which gave audiences a surrogate of sorts to process the mayhem.
The rising star found a more natural fit on Comedy Central's "The Man Show," shot during the tail end of Rogan's initial "Fear Factor" run. The gleefully misogynistic series continued the tradition started by founders Adam Carolla and Jimmy Kimmel. Rogan and co-host Doug Stanhope manned the series for its final two seasons.
Was the Joe Rogan Moment Over?
Rogan's profile sank somewhat following both shows' demise. He still kept busy, performing stand-up, offering color commentary on UFC contests and making irregular film cameos – think "Here Comes the Boom" and "Zookeeper."
RELATED: Rogan: It's Common Knowledge the Mainstream Media Is Full of It
The comedian, a former taekwondo instructor who studies muay Thai kickboxing and Brazilian jiu-jitsu, started his UFC affiliation in 1997. He routinely uncorked observations like:
Fighting at the highest level is such an insane proposition that it can only be done for a few years.
To be truly great at something, you have to give in to a little bit of madness.
He helped bring the sport into the mainstream, using his comic chops along the way. Still, his greatest success would happen on a platform offering unfettered expression.
"The Joe Rogan Experience" began in 2009, a time when podcasts rarely cracked the cultural zeitgeist. Rogan didn't care, focusing more on his eclectic guests than any platform queries.
His first sponsor, according to The New York Times, was a sex toy.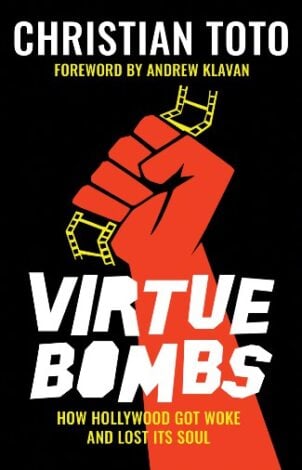 His fan base on both podcast apps and YouTube grew over time, and by 2020 his show earned nearly 200 million downloads a month, according to Business Insider. Those eye-popping stats equalled a $30 million annual paycheck, which convinced Spotify to lure him into its exclusive fold.
The cost? A reporter $100 million contract.
Would Fame Go to Joe Rogan's Head?
That Spotify deal threatened his independent streak, and many assumed he'd have to tone down his free-wheeling content. Several "controversial" episodes of "JRE" didn't make the leap to Spotify's library, including chats with conspiracy theorist Alex Jones and comic firebrand Gavin McInnes.
Rogan shrugged off the loss of older shows, but proved good to his word by inviting Jones back on his show. One episode that survived the shift, featuring "Irreversible Damage" author Abigail Shrier, brought new scrutiny on "JRE" from the far Left.
Critics called the author's tome, "Irreversible Damage," "transphobic." Target briefly yanked it from its cyber shelves.
Select Spotify employees demanded oversight of Rogan's show as a result, sparking 10 separate meetings on the subject, to no avail.
Spotify CEO Daniel Ek heard the complaint but had Rogan's back. The big tech leader either believed in free speech or craved the revenue Rogan brings to his platform.
The woke outrage eventually faded, but it became clear Rogan now had a target on his back. It helps explain what happened when the 54-year-old caught COVID-19 earlier this year. Rogan, in full transparency mode, shared his health status and said his doctor threw the kitchen sink at the virus for three straight days.
Ivermectin
Prednisone
NAD drip, vitamin drip
Rogan said he quickly recovered, adding he suffered "only one bad day" from the virus. The news media responded as if Rogan had swallowed bleach and washed it down with Liquid Plumr.
Mainstream media outlets, from CNN to Variety, said Rogan had taken "horse dewormer" AKA Ivermectin. The medical community insists Ivermectin isn't an effective treatment for COVID-19, although the drug is approved for use by humans and won a Nobel Prize for fighting parasitic infections.
A small group of physicians insist it can be helpful, though, and Rogan said his doctor prescribed the medication for him.
Even fading radio star Howard Stern unfairly took Rogan to task for his Ivermectin use, ignoring the results in the process.
Reporters pounded Rogan for using "horse" medication, culminating in a humiliating "JRE" appearance by Dr. Sanjay Gupta, a CNN medical correspondent. Rogan coaxed the doctor to admit CNN's reporting on his condition was inaccurate.
The podcaster wasn't done, though.
"Why would you say that when you're talking about a drug that's been given out to billions and billions of people. A drug that was responsible for one of the inventors of it making, winning the Nobel Prize in 2015. A drug that has been shown to stop viral replication in vitro. You know that, right? Why would they lie and say that's horse dewormer? I can afford people medicine, motherf***er. This is ridiculous. It's just a lie. But don't you think that a lie like that is dangerous on a news network when you know that they know they're lying. You know that they know that I took medicine–"
Is Joe Rogan Now Part of the Alt-Right?
If anyone doubted Rogan's cultural status, a Vice hit piece made it abundantly clear.
The UFC, Spotify, and other mainstream entities continuing to make money from Rogan are content to ignore his growing ties with the far right.
The article examines what it called Rogan's penchant for sharing misinformation, a charge never leveled at the endless array of progressive celebrities who do far worse without a single consequence.
Just one example?
The misinformation shared by celebrities on the Kyle Rittenhouse case alone, not to mention stars glorifying a child predator killed by the teen, is all the proof necessary of the double standard.
Cancel Culture craves Rogan's professional scalp, indirectly confirming his status as a consequential figure. The woke movement typically targets right-leaning personalities, but Rogan doesn't fit in any ideological boxes. His political banter leans left in some ways, and he's shared kind words about far-Left Sen. Bernie Sanders in the past.
Still, his free speech embrace and willingness to call out extreme media bias has his critics labeling him part of the far-Right landscape.
What's fascinating about Rogan's ascent is how he did it outside the mainstream arena. He didn't decorate any late night TV couches to boost his podcast. He rarely does print interviews, and his social media postings aren't aggressively promotional in nature.
Sure, sometimes he'll give a heads up on an upcoming show, but other celebrities burn more calories in promotion mode.
View this post on Instagram
He enjoyed a sizable boost via two Netflix comedy specials ("Triggered" and "Strange Times"), but his last stand-up special bowed three years ago. It's hard to say if Netflix isn't in the market for a new hour-long set from Rogan, or he realizes his audience isn't a fit for the left-leaning outlet.
Joe Rogan: Triggered | Official Trailer [HD] | Netflix
Rogan now routinely draws hostile headlines, like the Vice piece and a New York Times profile that attempted to both capture his meteoric rise and question if it's good for society.
That may intensify given his recent comments about the mainstream media. A comic who once asked uncomfortable questions is now fully red-pilled when it comes to media bias.
He gathered with a who's who of alternative media stars, from Jones to Michael Malice, to excoriate the media for its litany of lies. He also called out Big Tech censorship, which kept the Hunter Biden laptop story hidden and blocked suggestions that COVID-19 sprang from a lab, an opinion now considered the most likely source.
Even more revealing? Rogan sees both media bias and censorship as flowing in one, consistent direction.
"If they can just censor you based on ideology, then you don't have freedom of speech." Rogan said. Big tech platforms, in the modern age, "are the primary means of the way people communicate."
If Rogan thought the hostile press he's received up until now was problematic, he might look back at this moment as the calm before the Culture War storm.