Industry News
Joe Rogan: It's Universally Accepted that Mainstream Media Is Full of [Bleep]
Podcast giant, in full Red Pill mode, slams press for lying about Rittenhouse case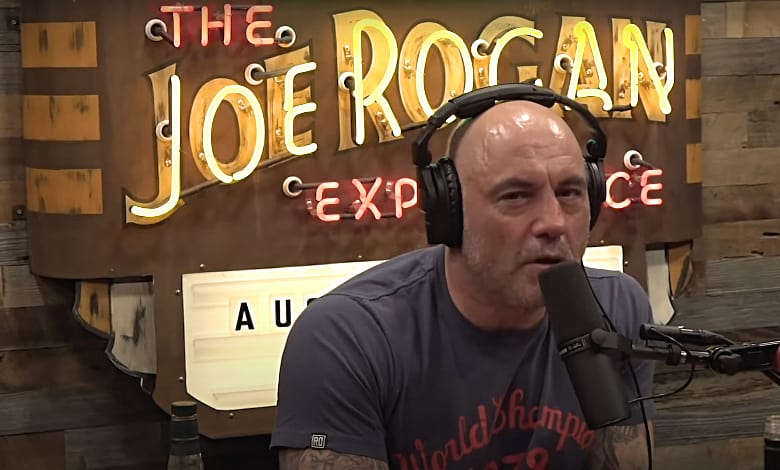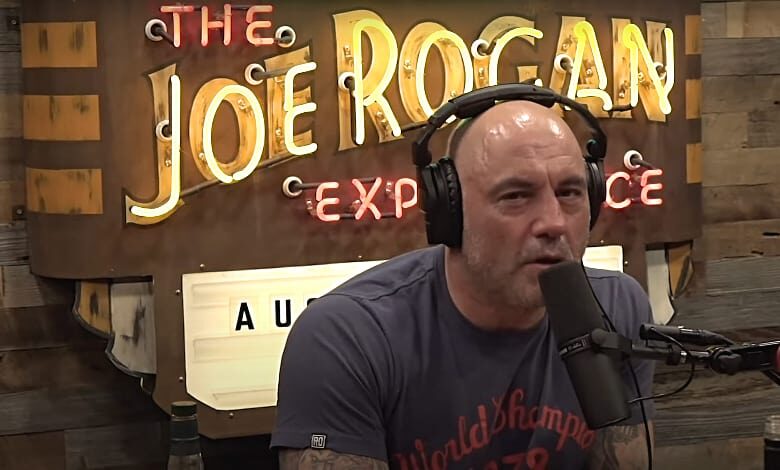 Joe Rogan entered a den of media critics this week after living through a Fake News attack on his COVID-19 fight.
CNN and other outlets falsely said Rogan took "horse dewormer" medication in September to treat the virus. He's been railing against the media ever since.
This week, he had plenty of company.
Think Tim Pool, Alex Jones, Michael Malice and Blair White. The occasion? A new episode of Timcast IRL, Pool's popular podcast debunking media lies and Big Tech corruption.
Together, they broke down the Kyle Rittenhouse trial, rising levels of censorship and why the American people no longer trust the press to tell them the truth.
Rogan led the charge, saying it's universally accepted now that the mainstream media lies with abandon.
"The most optimistic person says, 'well, they lie sometimes,'" Rogan said. "That was never the case with Walter Cronkite."
And yet Rogan shared that opinion with like-minded souls who call out those lies on their respective platforms.
"We've reached new levels of being able to expose them," said Malice, who later added, "we have more mechanisms to expose their depravity and malfeasance in real time."
It's true but someone else masterminded the narrative & fed it to a corrupt press corps, all too willing to lie/be used. The media's role was unforgivable – they abandoned all journalistic standards in their rush to falsely convict but who made it up? https://t.co/kL5dJelEx8

— Lara Logan (@laralogan) November 17, 2021
Jones attempted to plug a web site tied to The Great Reset and brought up his de facto conspiracy talk. The rest focused on the subject in play:
Media manipulation and Big Tech censorship.
RELATED: Your Essential Guide to Entertainment Media Bias
Malice said the digital world allows critics greater ability to speak their minds and, potentially, change others along the way.
Twitter
Facebook
Podcasts
Emerging platforms like Rumble, Parler and GETTR
Frustrated consumers can get the truth in new, exciting ways, bypassing conventional news outlets in the process.
Malice brought up how citizen journalists captured footage of Rittenhouse's confrontation with rioters and how that changed the tone of the trial.
Here's footage of the first shooting. The prosecution says Rittenhouse wasn't being chased. Will you believe the State or your own two eyes?

— Matt Walsh (@MattWalshBlog) November 9, 2021
"If this had been 20 years ago, they would have been in a position to not let this Kyle Rittenhouse video [be seen} … all it takes is one person to film it, put it on Twitter or Facebook and everyone can see it in real time," Malice said.
Rogan steered the conversation back to the diminishing free exchange of ideas, noting how Facebook, Google and other Big Tech giants often keep select conversations at bay. Facebook, for example, prevented people from contributing to Rittenhouse's self-defense fund without hearing all the facts tied to the case.
And there's a method to their censorial madness.
"If they can just censor you based on ideology, then you don't have freedom of speech." Rogan said. Big tech platforms, in the modern age, "are the primary means of the way people communicate."
"The way it censors, it's always in favor of the left," he added. "And the people on the Left think that's a good idea, but eventually you can't be Left enough."
Pool asked Rogan how his thinking had evolved since interviewing Twitter CEO Jack Dorsey twice on his podcast. Their first conversation drew criticism for being too deferential. The second, featuring hard-hitting questions by Pool himself, left Dorsey scrambling for answers.
Joe Rogan Experience #1258 - Jack Dorsey, Vijaya Gadde & Tim Pool
"A lot of things have opened my eyes," Rogan began, including Twitter banning the Unity Party's account.
Twitter suspended #Unity2020's account for amplifying #JustSayNoToDonaldAndJoe as President Trump was accepting the Republican Party's nomination. Pull back the curtain and see how we got here: vague rules and selective enforcement are the duopoly's best defense. Heads up, @jack pic.twitter.com/3keTii9IVJ

— Bret Weinstein (@BretWeinstein) August 28, 2020
"You're making these ideological choices about free speech, you're saying, 'your free speech is not as important as the result I want.'" Rogan continued.
The podcast giant said he spoke to Second Amendment advocates during the 2020 presidential campaign who told him Instagram and Facebook removed some of their older posts, presumably to prevent them from influencing the election.
RELATED: Joe Rogan Explains Hollywood Liberalism
The conversation moved back to the Rittenhouse trial, where several speakers listed the heinous backgrounds of the people the 17-year-old defendant shot during the melee. That information, including one slain man's extensive pedophile rap sheet, were often overlooked by the media.
"This is cult s***…. we're in a cult," Rogan said. "This is a left-wing cult. They're pumping this stuff … they're ignoring contrary evidence. They're ignoring any narrative that challenges their belief in what happened."
"This is what happens in cultures," Rogan added. "They go through these pitches, these ups and downs, and it's almost inevitable … and it almost always slides into authoritarianism."