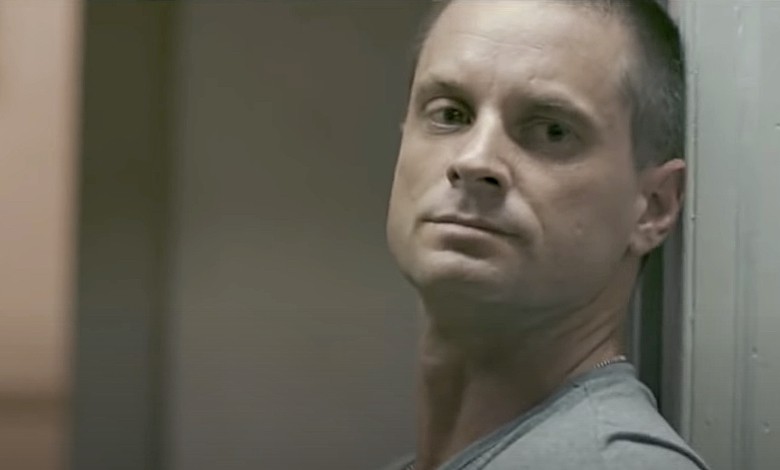 NOTE: Hollywood in Toto is celebrating Halloween this year by honoring 31 horror films you may have missed the first time around…
The best actors do the impossible. They make us root for the bad guys.
Think James Gandolfini (Tony Soprano) and Bryan Cranston (Walter White) as exhibits A. and B. Those stars elevated complex souls in ways that made us care, even as we watched the bodies stack up around them.
A similar spirit invades the 2008 indie thriller "Splinter."
A couple gets kidnapped by an escaped convict and his moll, and along the way they run into a mysterious creature at a gas station. So why does the thug command our attention and, at times, even our respect?
Shea Whigham, that's why.
The character actor gives the film's villain a jolt, even as we hope the couple finds a way to out-fox him. The convict is cagey enough to survive almost any situation.
FAST FACT: Whigham got a major career break by snagging a part in 2000's "Tigerland," co-starring Michael Shannon. They would re-team a decade later in HBO's "Boardwalk Empire."
Director Toby Wilkins ("The Grudge 3") crafts a slick, efficient thriller with modest F/X and plenty of tension. Wilkins also oversaw the film's visual effects, making the most of the film's small budget.
It clocks in at under 90 minutes, offers a monster we haven't seen before and even suggests the damsel in distress (Jill Wagner) may be falling out of love with her beau (Paolo Costanzo). Could she see something in Whigham's crook that makes her rethink her current relationship?
Toxic masculinity alert!
These sly elements mix to make "Splinter" one of the better unsung horror films, and it's a treat for those who missed it during its microscopic theatrical run.
Splinter (2008) - There's Something Out There! Scene (5/10) | Movieclips
"Splinter" didn't wow critics, but it inspired some solid praise from outlets like The Wall Street Journal:
It's short, taut, nicely shot, well-acted, astutely directed, specific where it might have been generic, original enough to be engrossing and derivative enough to be amusing.
"Splinter" is available for rent on Google Play, YouTube, Prime Video and Apple TV+, according to JustWatch.com 10/1/2023.