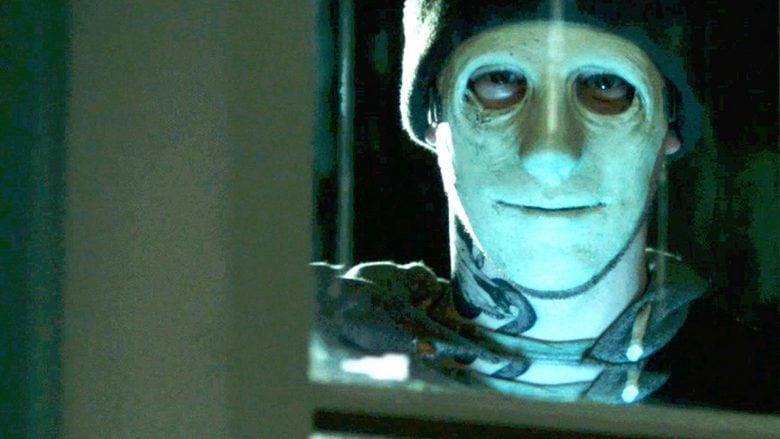 Mike Flanagan isn't a Wes Craven or John Carpenter … yet.
For now, he's one of the better horror directors on the scene, someone who loves the genre and can tease plenty of chills from it.
He's the mind behind Netflix's new series, "Fall of the House of Usher" along with a string of streaming originals, including "Midnight Mass" and "The Haunting of Hill House."
Flanagan also works steadily on big-screen projects like "Oculus," "Ouija: Origin of Evil" and "Doctor Sleep." Did we mention he's prolific, too?
His 2016 thriller "Hush" benefited from both his affinity for horror and one killer gimmick.
Hush Official Trailer 1 (2016) - Kate Siegel, John Gallagher Jr. Movie HD
Katie Siegel (who co-wrote the screenplay) stars as Maddie, a successful author eager to enjoy a stress-free night to herself. Tell that to the masked fiend lurking outside her posh home, eager to start trouble.
The twist?
Maddie is deaf, so she can't hear a single thing the intruder does while trying to enter the home.
The film's Rotten Tomatoes description, which typical run a few sentences in length, reflects that elegant setup.
A deaf woman is stalked by a killer in her home.
It's the ultimate elevator pitch, and it makes for a sublime home invasion treat.
Flanagan stages it all with confidence, and Siegel's heroine is both limited by her senses and smart enough to work around them as much as possible. That fascinating combo makes "Hush" irresistible, and its efficient running time (82 minutes) means the film understands the concept shouldn't be stretched beyond its breaking point.
Siegel recalls how she prepared for the role and why it helped build the sense of isolation Maddie endures during the invasion.
During prep in Alabama, I would go entire days with earplugs in, just to be more familiar with how your body adjusts to not being able to get that outside stimulus, and how difficult it was to communicate with people with my slow sign language, when they couldn't sign.
31 Days of Horror: