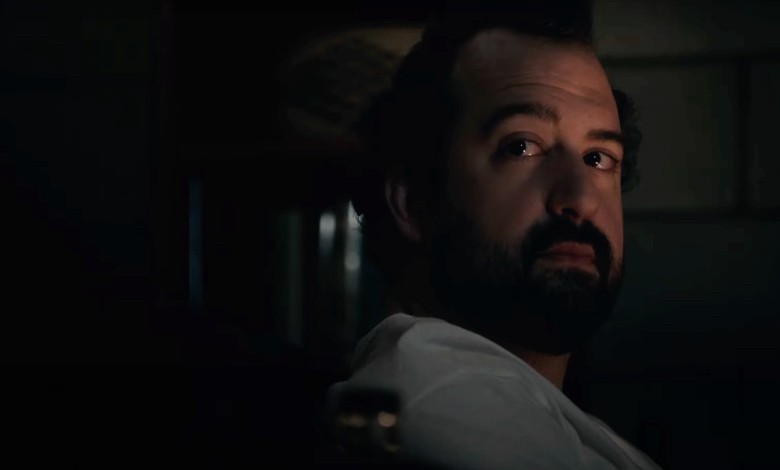 They don't make many horror-comedy-bromances, and for a very good reason.
The horror-comedy combination is hard enough? Why complicate it with a third genre?
Writer/director Carson Mell did just that in 2016, though, and the results are the delightfully fizzy "Another Evil."
Another Evil Trailer #1 | Movieclips Indie
The setup sounds achingly familiar, if not utterly benign.
A married man named Dan (Steve Zissis, "Togetherness") is convinced his home is haunted. So he hires a specialist ("Life in Pieces" alum Dan Bakkedahl) to rid the house of its supernatural visitors.
The first "expert" doesn't take to the task, forcing Dan to try again. His second attempt secures an eccentric gent named Os (Mark Proksch). The new guy leans into the task at hand, but he's just as eager to bond with Dan as he is about getting the job done.
"Another Evil" looks like it cost as much as you have left in your pocket after a trip to a Biden-era supermarket.
Who cares?
You're here for the quirky characters, the original screenplay and the sense that you won't know what happens next.
Mell shared his secret for the film's humorous highlights with HiT during the film's original release schedule.
"[Comedy] always feels funniest to me if it feels real," Mell says. So he asked his actors to treat the material as straight as possible. And he stayed on that message throughout the indie film project.
31 Days of Horror