Industry News
Opinion
Is the Tide Turning Against Cancel Culture?
Kevin Hart, Charles Barkley and Rita Moreno slam woke scolds ... will more follow?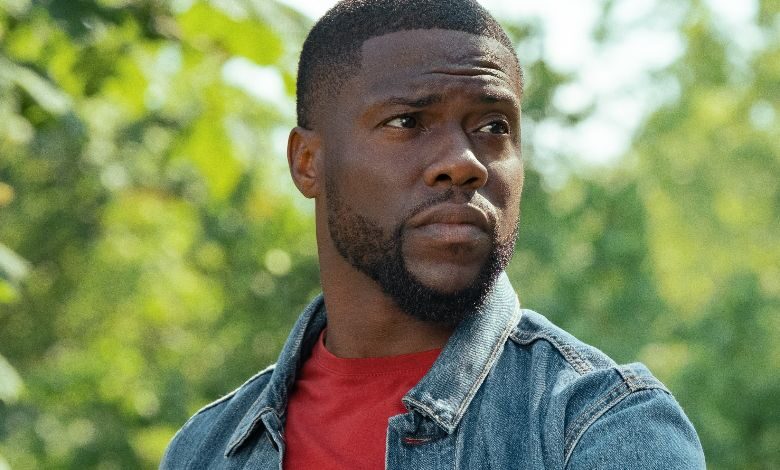 Cancel Culture gulped down plenty of spinach in 2020.
The toxic trend metastasized following the death of George Floyd and the rise of Black Lives Matter. Blackface TV episodes got memory holed. Late night hosts gave groveling apologies for bits now deemed offensive. Classic movies got temporarily erased, only to return with warning labels attached.
Late night TV and "Saturday Night Live" got even more predictable, and bland, if that's possible.
The new year offered little hope, what with the rise of Big Tech censorship and President Joe Biden's inability to speak up for free expression.
Are we seeing a glimmer of hope, at long last?
RELATED: What Is Cancel Culture, and Why Should Artists Fear It?
Kevin Hart is more than a bankable, beloved comedian. He's one of the prime examples of Cancel Culture gone awry. He lost the coveted Oscar hosting gig in record time after angry jokes about being gay "resurfaced" from a decade earlier.
Hart, soon appearing in the Netflix original film "Fatherhood," has always maintained a positive persona, even during those tumultuous days.
Now?
He's blasting Cancel Culture with all his might, and doing so with context, compassion and wit.
"When did we get to a point where life was supposed to be perfect? Where people were supposed to operate perfectly all the time? I don't understand," he continued. "I don't expect perfection from my kids. I don't expect it from my wife, friends, employees. Because, last I checked, the only way you grow up is from f—ing up. I don't know a kid who hasn't f***ed up or done some dumb sh—."
FATHERHOOD starring Kevin Hart | Official Trailer | Netflix
"Saturday Night Live" veteran Jon Lovitz also had enough this week. The versatile alum let loose on Cancel Culture, comparing it to "McCarthyism."
"As soon as you say to a comedian like me, 'You can't say that,' the first thing in my head is, 'Oh, and now I have to,'" he continued, adding that there is "a difference between making jokes and being outright mean."
"If you don't have the ability to laugh at yourself, don't go to a comedy club. I'm not changing my act. If you're watching TV and you don't like the show, change the channel. It's very simple."
Charles Barkley isn't a comedian, but his post-NBA career finds him working steadily as a sports analyst. Not for long, apparently. The outspoken legend says he'll stick around for two more years, and then he'll leave corporate broadcasting behind.
Why? The fun is no longer there.
"They won't even let me talk about San Antonio anymore! You know, when I'm always talking about them big ol' women down in San Antonio?" Barkley told Grant Paulsen and Danny Rouhier on Monday's "Grant and Danny" show on 106.7 The Fan. The comments came after Turner Network Television (TNT), Barkley's network, put a stop to his jokes about San Antonio women, he said.
"They're coming for your head, and a lot of our bosses are cowards," Barkley said. "I said, 'Context matters.' They're like, 'Context doesn't matter.' I said, 'That's total B.S. Context always has to matter.' But now, if you crack a joke the wrong way, they're like, 'Oh, no, no, no, no. You crossed a line.'"
Rita Moreno weighed in on Cancel Culture, too, albeit without name checking it. She appeared on "The Late Show" and defended Lin-Manuel Miranda, under fire for not having enough darker-skinned Latino actors in his musical "In the Heights."
One defining principle of Woke 101? You can never, ever be woke enough.
Moreno rightly cheered Miranda for his tireless efforts in giving Latino talent, and culture, a prominent voice.
"You can never do right, it seems … This is the man who literally has brought Latino-ness and Puerto Rican-ness to American. I couldn't do it. I'd love to say I did but I couldn't. Lin-Manuel has done that really single-handedly."
These comments arrive just as the unofficial Queen of Cancel Culture, Chrissy Teigen, finds her empire under siege for her past vicious comments. What's most notable about her fall, beyond the obvious ironies, is that we all assumed she was a righteous person trying to fix society from her iPhone. Turns out she's a better symbol of Cancel Culture than anyone thought, and it's a far from flattering metaphor.
Plus, the horror stories keep on coming. Perhaps the most egregious (of late) involves a composer who got canceled for speaking out against arson.
Another reason for optimism? At some point the general public will spot the obscene inequities inherit in Cancel Culture. Roseanne Barr's entire career is gone, vanished. Yet Alec Baldwin, Jimmy Kimmel and Bette Midler still collect Tinsel Town paychecks despite doing, and saying, far worse.
The same hypocrisy extends to the unfairly canceled Gina Carano, of course.
Gina Carano | The Ben Shapiro Show Sunday Special Ep. 111
Cancel Culture isn't going away. The media craves it, for starters. Just ask the team at TheWrap.com, which just ran a four-part series essentially cheering on Cancel Culture. And no sooner did Moreno defend Miranda, NBC News rushed in to highlight those attacking the Hollywood legend.
Still, when big names like Barkley, Moreno, Lovitz and Hart stick up for free expression, it gives others the courage to do the same.
It's not the end of Cancel Culture, but it might be the beginning of the end.
UPDATE: Moreno just backpedaled on her comments.
I'm incredibly disappointed with myself. While making a statement in defense of Lin-Manuel Miranda on the Colbert Show last night, I was clearly dismissive of black lives that matter in our Latin community. It is so easy to forget how celebration for some is lament for others.

— Rita Moreno (@TheRitaMoreno) June 17, 2021