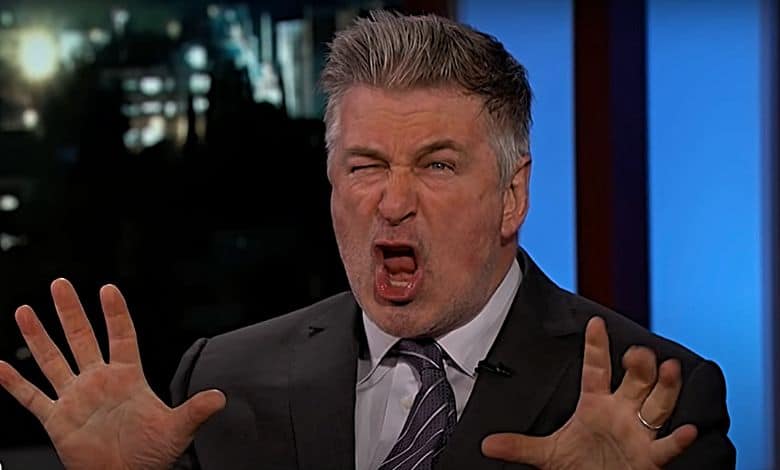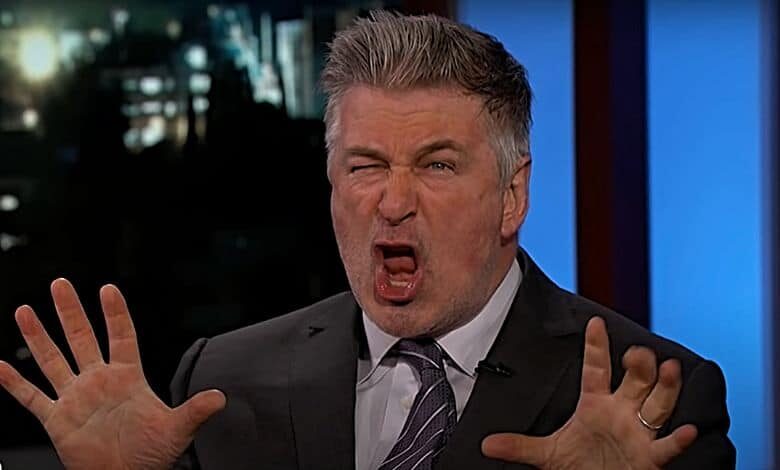 Far-left actor Alec Baldwin is taking another Twitter time out.
The "30 Rock" alum just temporarily left the social media platform on his own terms.
"Twitter is like a party where everyone is screaming. Not much of a party," he tweeted on Monday. "Goodbye for now."
He'll be back, of course. He's quit Twitter before only to return months later. And he's often the one "screaming" on the site. The star's voluminous tool kit doesn't feature anything akin to self awareness.
That's not the point. Baldwin should be at the very top of Cancel Culture's hit list.
Why? Consider his public track record:
Parental Rage
He called his pre-teen daughter, a "rude, thoughtless little pig" via voice mail, a rant that went public years before social media's ascendency. He later apologized.
Attacking the Press. Literally
He had a confrontation with a female New York Post reporter, who he grabbed by the arm and told to "choke to death." In the same fracas the actor verbally attacked Post photographer G.N. Miller, a former police officer who is black, by calling him a "coon," "drug dealer" and "crackhead."
"He was saying some serious racist stuff," Miller said. "He said some choice words about my mother, and he was telling people in the street that I'm a drug dealer.
"He could have said a lot of other stuff. But he used all of the stereotypes associated with black people."
Baldwin denied using the racial slur.
RELATED: Josh Denny Defies Cancel Culture, Lives to Joke Another Day
It's far from his only fracas with the media. He fought with a Daily News photographer after filing for his wedding license. A year later, he got involved in a shoving match with a New York-based photographer, but both sides told very different accounts of what happened.
The Not-So-Friendly Skies
The actor got kicked off an American Airlines flight when he refused to shut down his phone when asked. He hurled abusive language at the crew before departing the plane.
Parking Woes and Rap Sheets
Baldwin allegedly punched a man over a disputed parking spot in New York City, finding himself on the wrong end of the law. He got in more trouble after an altercation with police officers over a biking matter led to a disorderly conduct arrest.
Misogyny, Inc.
Not only did Baldwin tell a female reporter to "choke to death," he called another a "hag" and readily admitted to treating women poorly prior to the hypocritical MeToo movement's birth. In his own words the actor said he "bullied women" during his career.
Denying Homophobia
One of Baldwin's many public meltdowns had him lashing out at a photographer with a crude, anti-gay slur. The star called the shutterbug a "c**ksucking f*g." Baldwin later confirmed the language used in the incident.
On Friday Baldwin posted a statement on MSNBC's website saying, "I did not intend to hurt or offend anyone with my choice of words, but clearly I have – and for that I am deeply sorry. Words are important. I understand that, and will choose mine with great care going forward." [emphasis added]
Had Baldwin followed his own advice?
He recently called on Sen. Ted Cruz to be tarred, feathered and doused with horse urine. That came before Baldwin shared a dream in which a noose hung outside the courtroom where President Trump faced sedition charges.
RELATED: Woke Broke Movies … Does Hollywood Even Care?
That's not even the end of Baldwin's Cancel Culture-style woes.
He's also implicated in his wife Hilaria's cultural appropriation scandal, or non-scandal based on the tepid coverage provided of it so far. It took a Minneapolis reporter to dig deeper into the story, showing how Alec Baldwin helped his wife create a fictional persona to score gigs and appeal more authentic.
In his 2017 memoir, "Nevertheless," Baldwin said his wife, who is 26 years his junior, "was raised between Boston and Spain," as a way of somehow explaining how she wasn't all that familiar with his fame and American popular culture when they met….
But people on Twitter and Reddit found instances when Alec Baldwin's description of his wife's background shifted, including times when he imitated her Spanish accent during interviews with David Letterman and Howard Stern.
… in a Jan. 31, 2012 tweet, the Emmy-winning "30 Rock" star wrote: "Back to work at 30 Rock, but Indy-bound this weekend with @hilariathomas. She's from Boston. #gonnabeoneinterestingweekend."
Any one of these actions – gay slurs, racial attacks, physical violence, misogynistic cruelty – would be enough to get Baldwin "cancelled."
RELATED: 'Cinderella' Goes Woke, Critics Trash It Anyway
Roseanne Barr lost her career for one racist Tweet. Kevin Hart got booted from the Oscar hosting duties after a few nasty gay jokes miraculously "resurfaced."
The only time Baldwin suffered a professional consequence was when MSNBC cut his show following the anti-gay slur incident. Even that punishment came with a huge caveat. It sounds like the liberal network couldn't wait to sever ties with Baldwin's low-rated show.
Besides demanding a humidifier because he claimed the air at 30 Rock was too dry, Baldwin alienated colleagues when he demanded a separate makeup room that was being used by a woman with cancer who is sensitive to hairspray.
When Baldwin was told he couldn't have his way, he allegedly bellowed at the top of his lungs, "I don't give a f - - k if she has cancer or not, I want that f - - king makeup room."
A network source told Page Six's Emily Smith, "The frustration set in several weeks ago. All Baldwin's shows were unwatchable. He assumed it would be a success, and when he saw the ratings were a disaster, he stopped wanting to do a lot of work for a little audience.
And yet he hasn't suffered a single Cancel Culture consequence.
How has Hollywood responded to the liberal star's legacy of hate, rage and inciting violence? The actor has multiple projects lined up for 2021 and beyond, including "Rust," "Blue Before Blood" and a "Boss Baby" sequel. And that's after "Saturday Night Live" gave him a four-year platform to play President Donald Trump.
It's almost as if Cancel Culture exists solely to punish those the hard Left want erased, not create a kinder, gentler world.
UPDATE: Baldwin greeted the news of Gov. Andrew Cuomo's Aug. 10 resignation with a "problematic" sadness. The actor added both nuance and context, but if he had done something similar to a disgraced Republican the blowback would be severe.
As is, expect little to no outrage from the usual mob.