Interviews
'Ginormous' Star Josh Denny Got Canceled, Comes Back Even Stronger
The stand-up comic has a bone to pick with celebs who have his back (in private)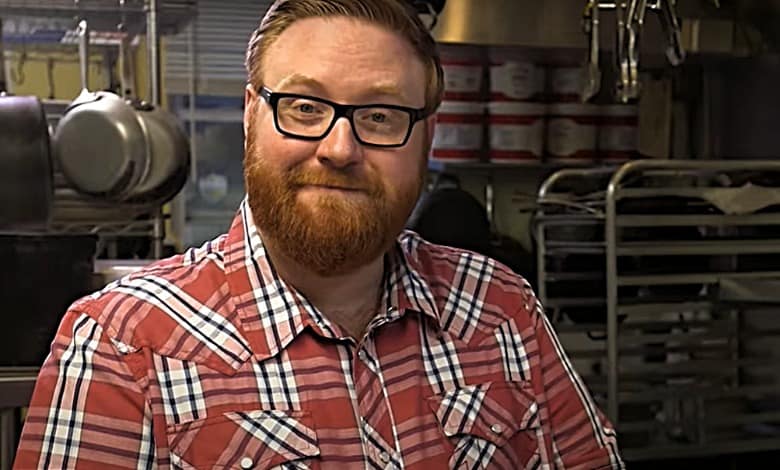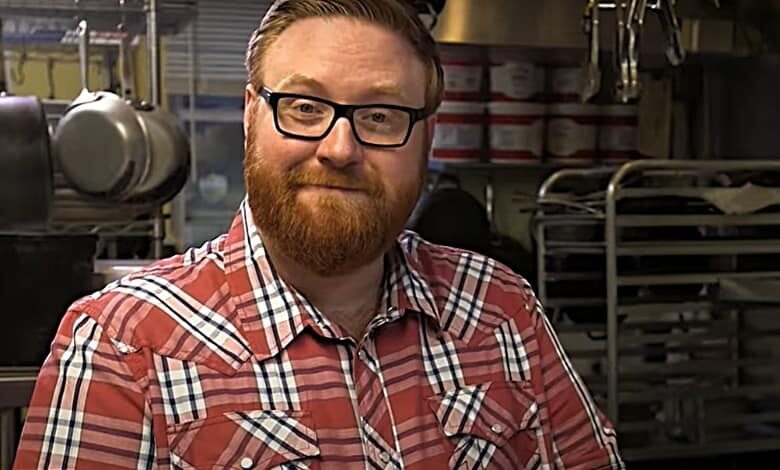 Josh Denny knows firsthand how insidious Cancel Culture can be.
The comedian, podcaster and former Food Network host got "cancelled" two years ago after he shared a provocative comparison on Twitter tied to race.
"Straight White Male" has become this century's N-Word. It's used to offend and diminish the recipient based on assumption and bias. No difference in the usage.

— Josh Denny (@JoshDenny) May 18, 2018
The social media mob rose up and he quickly lost work. That wasn't the whole story, though.
The cancellation began after the woke mob dug up edgy racial jokes Denny had told dating back to 2009. His entertainment career quickly collapsed. He lost his agent, a live comedy show and his pitch meetings suddenly evaporated. Friends and collaborators also disconnected from him.
The damage didn't stop there.
He eventually landed at a Southern California company thanks to a long-term connection. Denny interviewed with the company president and snagged the job … for all of two days.
"They fired me for the stuff I've done as a comedian," he says. He learned a female employee who didn't even work for his department complained about him to Human Resources. The matter is currently under litigation.
Denny has a simple retort for those who say Cancel Culture isn't real.
"It's bulls***," he says. "The companies are now just firing people because they don't like their beliefs."
Ginormous Food S1 | Food Network Asia
Hollywood's current woke obsession hasn't helped him, either. Denny recalls pitch meetings where he was told producers weren't interested in "telling any straight white male stories."
"I can't not be that," he says.
Denny's outspoken nature has drawn its fair share of praise over the years, but it's often done in secret.
"Actors I've never met before reach out. 'I wish I could say stuff like this, but I'd lose my career,'" they tell him. Those reactions can be frustrating.
"Yeah, but you live in the Hills, have millions of dollars. You could make work that changes this perspective, but you don't," he says. It's why the few prominent Hollywood conservatives personally steer their careers. Stars like Clint Eastwood and Vince Vaughn, Denny notes, often do double duty to get their films off the ground.
RELATED: Anatomy of a Cancel Culture Smear
"If you're directing and writing and producing your content … you can do what you want," he says, citing podcasters like Joe Rogan and Adam Carolla for blazing their own trails.
In recent months conservative actors Nick Searcy and Antonio Sabato, Jr. have begun their own production companies to produce heartland-friendly features.
Sometimes social media users actually have Denny's back.
The comedian lashed out at Hollywood hypocrisy in response to comic Jim Gaffigan's unhinged anti-Trump Tweet storm. The reaction to Denny's social media diatribe was mostly positive, he says, the opposite to his 2018 Twitter imbroglio. Even left-leaning responders said they understood Denny's point of view.
I've always liked @JimGaffigan. I've never met him. I don't agree with everything he said in his rant this past week, but I'll defend his right to say it. Here's my problem when this happens though (I'm going to tweet my thoughts, so strap in):

— Josh Denny (@JoshDenny) August 31, 2020
He also heard from people saying they lost their crew gigs in Hollywood for supporting President Trump.
These days, Denny is making the rounds on a variety of podcasts, recording his own show ("The Darkest Hour") and promoting a new business that speaks to the current times. Will "serves some of the quote unquote non-woke brands left behind by traditional advertisers," he says.
The company's motto? "Where others won't, we will."
"The fact that we're not a traditional advertising agency, people respond to that," says Denny, adding the group will take on right-leaning political campaigns as part of its business. He admires conservatives who embrace digital media, like Baltimore GOP House candidate Kimberly Klacik.
Josh Denny Stand Up Comedy
This Cancel Culture survivor has learned a thing or two about the 21st century trend. For starters, his social media critics weren't his fans in the first place.
"I didn't really lose them," he says, but they do create a narrative that can prevent him from finding work. And while Denny's recent Tweets didn't criticize Gaffigan directly, he is saddened that the "Pale Tourist" comic chose the safest path with his Trump diatribe.
RELATED: Chrissie Mayr: NY Comics Making List of Pro-Trump Stand-ups
Gaffigan, an openly Catholic comic with five children, doesn't use his bully pulpit – or Twitter account – to support pro-life causes.
Why?
"People in the industry would [expletive] crucify him," Denny notes, but he's more than willing to join the Hollywood Resistance and smite President Trump.
"What's 'in' right now," Denny notes, "is authenticity. Joe Rogan is authentically himself across the board. Jim Gaffigan clearly demonstrated that he's not. People smell that bull****."
That, he argues, is pushing Americans to the right, a side he says is more "welcoming" at the moment. It's why some flock to a flawed persona like President Trump, someone not playing the Identity Politics shuffle.
"The left aims to be so progressive, but they're so discriminatory in the way that's executed," he says. That means many right-of-center Americans must fend for themselves.
"There's almost a brutality to conservatism today. You're on your own. Go hunt. Go fish. Go survive," he says.