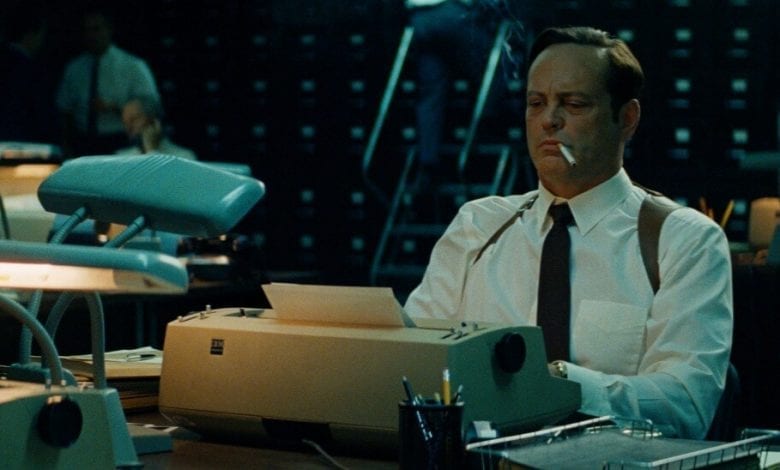 A British newspaper offered a timely lesson this week … by accident.
The liberal Guardian covered VaughnGate, arguably the most important news story of the last 48 hours. Actor Vince Vaughn was caught, on camera, meeting President Donald Trump and First Lady Melania Trump.
That wasn't all.
Vaughn appeared friendly with the Trumps, going so far as to exchange pleasantries during the meeting.
Leftists Vow to CANCEL Vince Vaughn for Shaking Trump's Hand?? | Sara Gonzales Unfiltered
That was all the Left needed to see. Twitter lit up with outrage, with alleged Vaughn fans vowing to boycott any future projects he may appear in.
Too many media outlets use random Twitter accounts to form narratives out of thin air. Not this time. Let's see how The Guardian covered the news. And, more importantly, how it shows liberals attempting to squelch free expression – again.
The headline seems mildly innocuous – "Surprised by Vince Vaughn's chumminess with Trump? You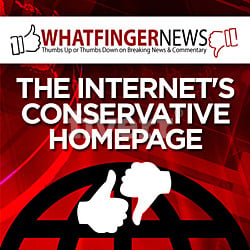 shouldn't be."
The reporter dubs the "Wedding Crashers" star as "demonstrably right wing" when, in fact, Vaughn is a self-described Libertarian.
That ideology favors positions on the Left AND the Right. Consider:
The push for individual freedom puts libertarians toward the left side of the political spectrum on many of the major social issues.
The Guardian piece may be a prime example of Cancel Culture prose, but it begins by saying people aren't actually "cancelled."
Tell that to Roseanne Barr.
The article still wants Cancel Culture to thrive and, worse, banish its victims from polite society. The tone tells it all.
It is neither unexpected nor unjust [emphasis added] that public figures should draw ire for fraternising with Trump, support for whom, by this point, should be regarded as beyond the pale even by moderate Republicans.
Thought Control 101.
We then move on to Vaughn, who re-ignited his career with bravura work in "Brawl in Cell Block 99" and co-stars in the upcoming "Seberg."
Seberg - Official Trailer | Amazon Studios
We're told the actor once supported Libertarian Ron Paul and helped conservative talker Glenn Beck produce a documentary feature.
The horror, the horror.
Worst of all? Vaughn supports training and arming school teachers so kids aren't sitting ducks during a school shooting.
Most controversially, he came out as vehemently opposed to gun control in a 2015 interview for British GQ, going so far as to call for firearms to be allowed in schools: "You think the politicians that run my country and your country don't have guns in the schools their kids go to? They do. And we should be allowed the same rights." Shaking Donald Trump's hand is a pretty modest entry on his list of most liberally objectionable acts.
Next, The Guardian is aghast that a whiff of conservatism is still permitted in La La Land. The article cites the Oscar-nominated "Hacksaw Ridge," directed by Mel Gibson, as an example of this curse.
"[It's] a reminder, rather like the industry's enduring celebration of Clint Eastwood, that Hollywood's quiet conservative contingent can still make its presence felt.
If only that sliver of thought could be banned entirely. Oh, well.
Finally, the author pines for a Cancel Culture movement where stars like Vaughn are truly denied employment. Vaughn's "Concrete" is dubbed problematic due to its complicated characters and the notion that its creator, S. Craig Zahler, may be trolling the Left with his films.
If more than a dozen people had seen Dragged Across Concrete in cinemas, it might have got Vaughn cancelled at least a couple of further times. As it is, the Trump incident will keep him in the public doghouse for only so long.
Dragged Across Concrete (2019 Movie) Official Trailer – Mel Gibson, Vince Vaughn, Jennifer Carpenter
Sure, other outlets attempted similar character attacks on Vaughn for daring to commingle with the President of the United States. Others pretended the Guardian-like sentiment doesn't exist.
That British article, though, shows all the Left's cards.
It's a perfect example of how the media works to prevent any star from appearing right of center. That simple act, in their eyes, is a social crime of sorts that must be called out, at the very least.