Industry News
Joe Rogan Shades 'Activist' Alyssa Milano: Her Phone Stopped Ringing
The podcast giant tweaks the 'Charmed' alum after she whined about his following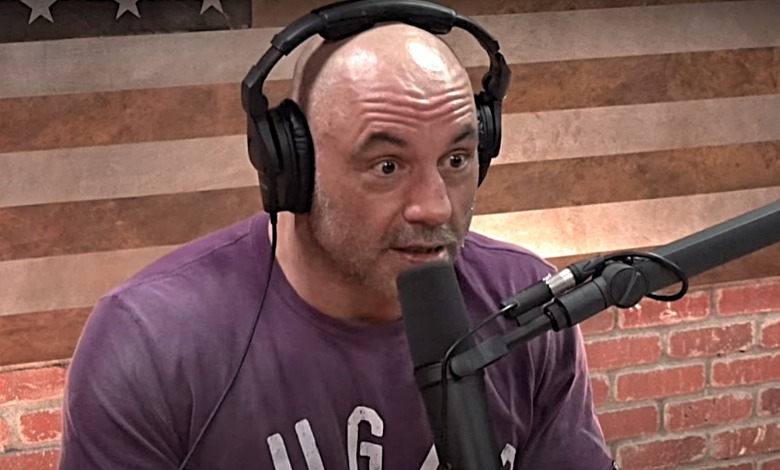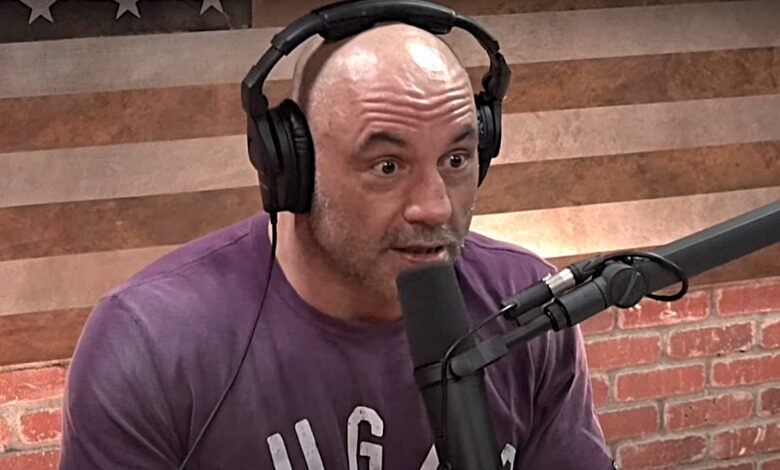 Joe Rogan has one of the biggest megaphones in the country, and this week he used it to send a message to a famous critic.
And it wasn't pretty.
Joe Rogan Experience #1525 - Tim Dillon
The "Joe Rogan Experience" host discussed celebrity activism this week with right-leaning comedian Tim Dillon. The two began their interview mocking politically active stars.
The pair didn't directly mention a recent Tweet from far-left actress turned activist Alyssa Milano. The "Who's the Boss" star complained on social media that her "Sorry Not Sorry" podcast lacks the audience Rogan's show generates.
We live in a world WHERE JOE ROGAN's PODCAST HAS TRIPLE THE LISTENERS AS MINE!! Dear god.

— Alyssa Milano (@Alyssa_Milano) July 30, 2020
Clearly, Rogan heard about the Tweet and indirectly fired back at the starlet from his podcast perch this week. He stuck the rhetorical knife in slowly.
"I think we should leave it all to Alyssa Milano," Rogan cracked after Dillon said he's sick of every single American weighing in on every single political topic.
"That's the way to be relevant now is to be … political," Dillon said, leaning into the pregnant pause. "All day, every day."
"That shift where you go from actor to activist, all in, as soon as the f***ing calls stop coming in, you're like, 'all right, I'm an activist,'" Rogan said without mentioning Milano directly. The actress continues to find work, including a gig on Netflix's "Insatiable." She generates far more cyber ink, of late, for her activism (and hypocrisy).
RELATED: Can Joe Rogan Save Journalism?
Dillon said most stars are self-absorbed and not truly plugged in to the latest news.
"This idea that these people are now gonna pretend they've spent their entire career thinking about global warming," Dillon said, the thought trailing off along with a hearty laugh. "I've met these people. My friends have opened for some of these people. I know that these people are going out there, and there, like, 'listen we gotta do this, we gotta do that. We have to move the country forward.'"
That's all well and good, except the same stars aren't as magnanimous in real life, he contended.
"I've seen them make people cry backstage at a theater because there's not enough water in the dressing room. It's those same people who are really cruel going out and telling everybody how good of a person they are all of the time," Dillon said.
Rogan noted the monolithic nature of celebrity activism, suggesting it's just another role for some.
"They find the pattern, the way they have to talk and the things they have to talk about, and they lock into those things with no deviation. They find whatever the line is where Hollywood wants. It's always Left. always super progressive, always super woke, and they f***ing ride that line like a railroad train – no deviation, and it's so obvious."
Dillon said some stars get political to secure their next gig.
"They're doing it so someone can see them and say, 'you know, he had a great [Mayor Eric] Garcetti tweet. He should write on 'Bojack Horseman,'" Dillon said.
One of Milano's upcoming acting gigs? A TV movie dubbed "Alyssa Milano for Mayor" written by … Milano herself.