Industry News
Opinion
Why Won't Disney+ Cancel Bette Midler?
Read the 'Hocus Pocus 2' star's history of sexist, xenophobic Twitter rants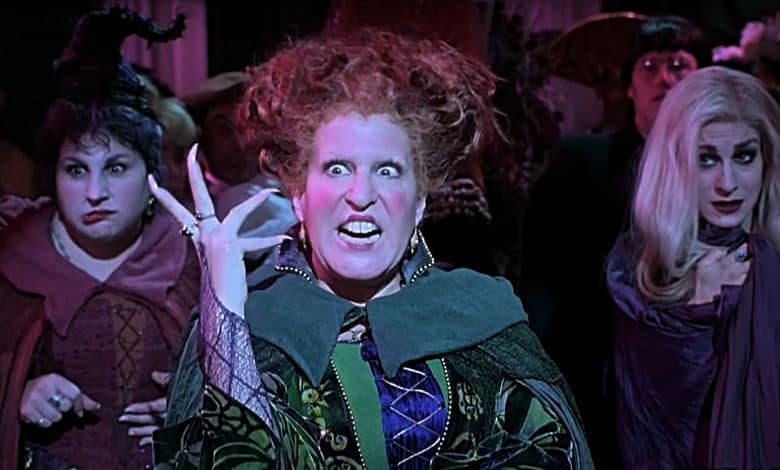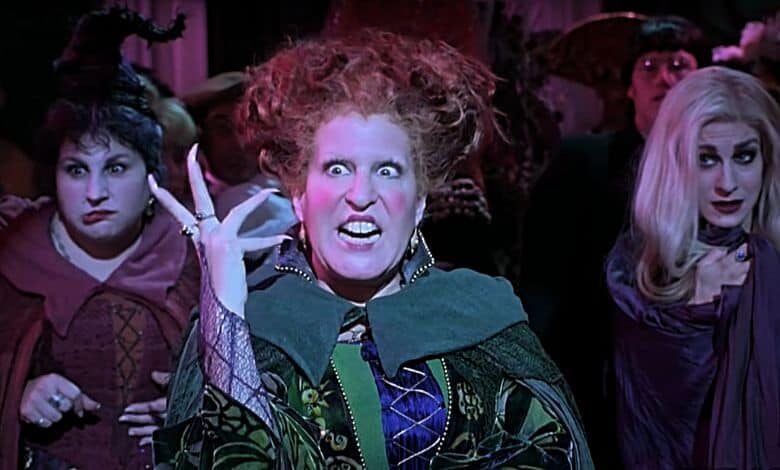 Disney took a principled stand in erasing Gina Carano from its signature show, "The Mandalorian."
Or so the mega-company suggested by severing ties with Carano for her "abhorrent" message comparing Nazi Germany to attacks on conservatives today.
Let's take Disney at its word. It can't continue doing business with someone whose social media messages betray its values.
What about Bette Midler?
The 75-year-old is about to shoot "Hocus Pocus 2" for Disney+. The project capitalizes on the 1993 cult smash starring Midler, Kathy Najimy and Sarah Jessica Parker. That film followed a trio of dastardly witches brought back from the past to cause PG-rated mischief.
Hocus Pocus (1993) Trailer #1 | Movieclips Classic Trailers
Should Disney be concerned about Midler's social media footprint? Common sense and the current woke bylaws scream, "indeed."
Midler's artistic talents are beyond reproach. She's won a Tony Award for a "Hello, Dolly!" revival, two Best Actress Oscar nominations ("The Rose" and "For the Boys") and multiple Grammy awards throughout her legendary career.
Now, let's consider her worst Tweets in no particular order.
RELATED: How Josh Denny Survived a Serious Cancel Culture Attack
In 2019 she sent this poem to Sen. Majority Leader Mitch McConnell, calling him a racist despite his marriage to Asian-American Elaine Chao, a prominent force in D.C. on her own terms.
Old McConnell has a farm
Where no white man will come to harm
He just wants a home
Where no minorities roam
So no one has a dick bigger than his.

— bettemidler (@BetteMidler) August 13, 2019
Midler marked the death of Libertarian donor David Koch with this incendiary message.
I tweeted the #CharlesKoch had died, instead of #DavidKochIsDEAD . I'm sorry to give others false hope. Guess it was just wistful thinking. As we watch the Amazon Rainforest burning, all the #GlobalWarming culprits are foremost in one's mind. https://t.co/a9JWnjd6Tg

— bettemidler (@BetteMidler) August 23, 2019
She mocked Rush Limbaugh in this toxic Tweet.
Poor Rush. Poor, fat, stupid, sick, hypocritical, drug addicted Rush. Back when he was using, he admitted to taking over 30,000 OxyContin. You know what that means? He's not just a moron, he's an Oxymoron!

— bettemidler (@BetteMidler) February 6, 2020
Fat shaming? Check
Mocking people with addiction? Check
Ridiculing someone with Stage 4 cancer? Check
RELATED: Woke Critics Slam Super-Woke 'Cinderella'
Even worse?
Midler shattered the #MeToo template by assuming a woman seen being groped by future Sen. Al Franken was a liar.
#LeeAnnTweeden, #AlFrankens accuser, in all her right wing glory. Al was forced to resign, without anything resembling due process, amid HER allegations that something "untoward" happened between them. Read about it in @thenewyorker.https://t.co/FFH2VwfseG

— bettemidler (@BetteMidler) July 22, 2019
Leann Tweeden, Al Franken's accuser, details her encounter in 2006. Tweeden has accused Franken of groping and kissing her. pic.twitter.com/gKBQGzah6f

— Globalnews.ca (@globalnews) November 16, 2017
Much of Midler's rage in recent years involves President Donald Trump.
When far-left director Michael Moore noticed the president's hairstyle change, she joked about sticking a knife in him:
"He actually looks better here! Maybe someone in his camp can gently give him a shiv. I mean, shove."
Her GOP hate took a homophobic turn when she insinuated Sen. Linsdey Graham is gay, as if there's something wrong with that preference, and dating openly gay Trump cabinet member Ric Grenell.
Linseedy Graham, that Southern ham,
Has got a secret, oh yes ma'am
The truth is coming out and soon,
Seed's in love with a Trumpy goon!
That brand new hack? Head of Intell?
Lindsey's such a Southern Belle! pic.twitter.com/Q7Jwyio7Fh

— bettemidler (@BetteMidler) February 27, 2020
Midler got the most attention for repeated Tweets praising the man who tackled, and nearly killed, GOP Sen. Rand Paul.
"I DO NOT promote violence … but Rand Paul says the Kurds are being "ingrates" for taking their frustrations out on U.S. troops. Which is a good reminder for us all to be more grateful for the neighbor who beat the s*** out of Rand Paul"
That wasn't her only hate-filled attack on Paul.
Where's Rand Paul's neighbor when we need him?

— bettemidler (@BetteMidler) February 9, 2018
She spared some venom for First Lady Melania Trump, slams many would deem misogynistic or xenophobic.
A poem from Melania:

Each day I'm filled with the hope
That #Donald won't be such a Dope
So I get on my knees
And say vip it out plise
As I reach for my new microscope.

— bettemidler (@BetteMidler) August 21, 2019
She also attacked Melania Trump's looks, suggesting she's had plastic surgery.
The New York Times reports that Russia targeted all 50 states' election systems, but there is no evidence that any votes were changed. Ok, we also have no evidence that Melania was changed, but c'mon. #BeBette pic.twitter.com/qGr1oXmMRu

— bettemidler (@BetteMidler) July 27, 2019
Still more?
Here, she incorrectly labels Mrs. Trump an illegal alien, a phrase frowned upon by the progressive Left.
"She can speak several words in a few languages. Get that illegal alien off the stage!" Midler added.
Liberal Newsweek called Midler out for her crude insult to President Trump's black followers.
"Look, there are African American men in this shot! How much did he pay them to be 'blackground'?" the 73-year-old posted.
Some of the aforementioned Tweets could be considered silly, or simply crude humor run amok. The Cancel Culture rules, however, say otherwise. Those rules kicked Carano off arguably the biggest TV show in the country right now.
Why should the rules be different for Midler?
RELATED: Ondrasik's 'Blood on My Hands' Is the Only Protest Song We Need
It's worth mentioning that Twitter, which is increasingly cracking down on Tweets that betray its "community guidelines," has left Midler's messages intact.
This isn't the case of one terrible Tweet, although that was the standard that erased Roseanne Barr's Hollywood career. Midler is a repeat offender, touching on racially-charged, homophobic and xenophobic language to smite her ideological enemies.
Does Disney find any of the above "abhorrent?" If not, why not?
UPDATE: Midler threatened unvaccinated school children with a Tweet suggesting she'd bring "Jiffy" peanut butter into the classroom to potentially trigger students with severe peanut allergies.
"If my kid can't bring peanut butter to school then yours can't bring the deathly plague. Vaccinate or I'm bringing the Jiffy," she Tweeted May 9, 2021.
UPDATE: Midler trashed West Virginians as "poor, illiterate and strung out" after the state's senator, Joe Manchin, said he wouldn't vote for President Joe Biden's Build Back Better agenda. Midler later apologized.
Cancel Culture warriors stood down … once again.