Industry News
Opinion
'Blood on My Hands' Savages Biden's Disastrous Afghanistan Withdrawal
Five for Fighting singer/songwriter John Ondrasik says what music community won't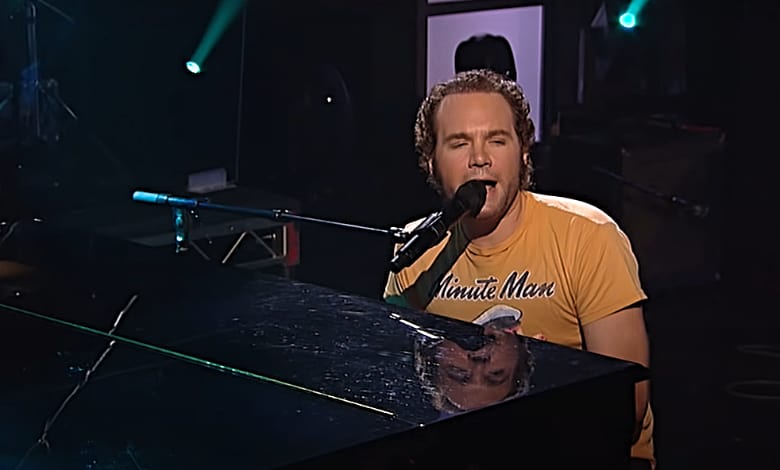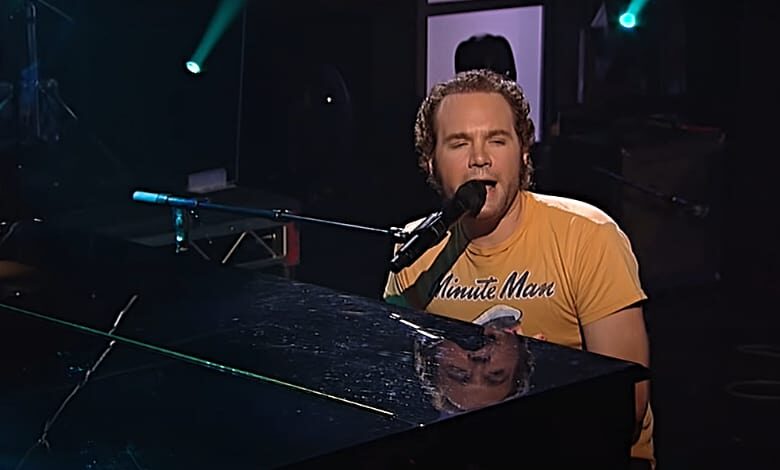 Protest songs were all the rage in the 1960s, but in modern times they dry up if a Democrat is in the White House.
That proved true during the Obama years. The same is (mostly) happening now as President Joe Biden bumbles through his first eight months in office.
John Ondrasik has other ideas.
Last night after this performance of Blood on my Hands I was met as I walked off stage by many veterans, some Afghan vets. One of the most emotional experiences of my life. The anger and shame was so extreme some could barely speak but the tears in their eyes screamed. https://t.co/kfIFa1kYOZ

— John Ondrasik (@johnondrasik) September 28, 2021
The musician also known as Five for Fighting just released a scathing song about Biden's calamitous withdrawal from Afghanistan. The move left hundreds, if not thousands, of Americans and Afghan allies behind, handed billions in weaponry to the Taliban and diminished America's standing in the world.
And that's just a short list of the tragic consequences behind Biden's decision.
Afghanistan on brink of collapse with millions facing starvation https://t.co/Ky868EZk3y

— CBS News (@CBSNews) December 11, 2021
"Blood on My Hands" is a visceral reaction to that nightmare scenario, calling out the military leaders by name responsible for the events of the last few weeks.
Consider the following lyrics:
Winkin' Blinken can't you look me in the eyes (Secretary of State Antony Blinken)
Willy Milley when did you decide 'this sacred motto' now means … never mind (Gen. Mark A. Milley, chairman of the Joint Chiefs of Staff)
Ondrasik shared the song on his web site as well as YouTube, a video featuring nothing but the lyrics and a mesmerizing backdrop.
He added a personal note describing why he wrote and recorded it.
Though I believe the decision to withdraw or not from Afghanistan has good arguments on both sides, I cannot comprehend why the Biden administration would not extend the August 31 deadline thus leaving American citizens, SIV holders, and Afghan allies behind to a terrorist Taliban regime. As a life-long supporter of our military I believe "no man left behind" applied to all Americans as well as those we promise to protect.
On the day 13 of our soldiers and over 60 Afghans were killed by a suicide bomber I sat down to write this song. After our last solider left Afghanistan, I received a call from a friend organizing rescue evacs of "AM-CITS" and SIV holders. It was a highly emotional call and moment of clarity. Private citizens now had the burden of risking their lives to rescue Americans and Afghan allies that our government left behind. America has broken her promise, but these brave Americans have not.
The lyrics sharply satirize how the media covers up for progressive leaders. The song notes how Americans won't hear the screams of Afghans being tortured, and killed, by Taliban 2.0 leadership if they don't appear on TV. He ends the song on a blistering note:
"Hey Joe, just askin' … what's happenin'?" Ondrasik sings, his voice cracking with anger.
Ondrasik used his web site to defend an artist's right to call out faulty leadership.
I understand that this song might be perceived by some as a political attack, but those who follow me know I am an American with a history of calling out both sides. If Donald Trump were President and he put us in the same situation, the song would remain the same, only the names would change.
Ondrasik has a rich history of supporting the U.S. military. One million copies of his "CD for the Troops" collection, featuring Billy Joel, Melissa Etheridge, Josh Groban and more, have found their way to U.S. soldiers across the globe.
His song, "World," inspired his charity site, WhatKindOfWorldDoYouWant.com that has helped several charities including Operation Homefront and Autism Speaks.
Meanwhile, the weekend's MTV VMAs telecast allowed Madonna to flash her 60-something derriere and Cyndi Lauper to attack Texas' anti-abortion laws.
Left out of the mainstream merriment? Any mention of the Afghan women whose rights were stripped away following the withdrawal.
UPDATE: Ondrasik tried to "boost" a post featuring the song on Facebook, but the censorious platform denied his request.
Update: As a professional musician, I tried to boost the reach of my new song "Blood On My Hands" via a promoted Facebook post.
Facebook rejected it, twice, offering only a link suggesting it violated their policy on either politics or social issues. 🤷‍♂️ pic.twitter.com/BXFGvmfYx0

— John Ondrasik (@johnondrasik) September 14, 2021