Industry News
Opinion
Jimmy Fallon's Re-Education Wraps in Time for Election Day
The once-genial host got bullied by the press (and peers?) into his current sad state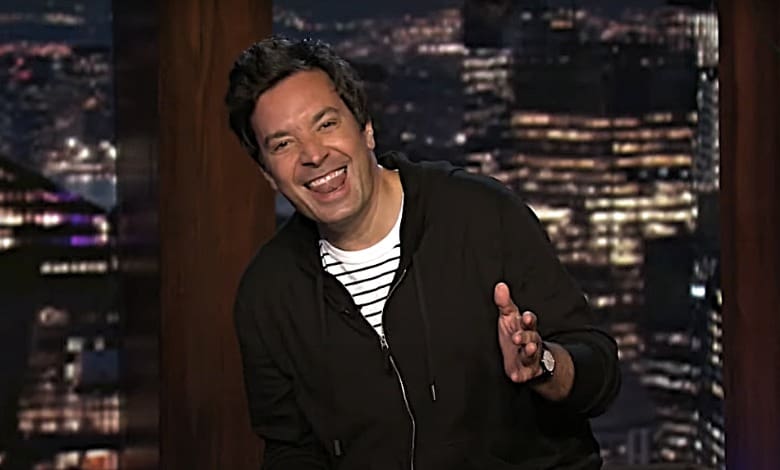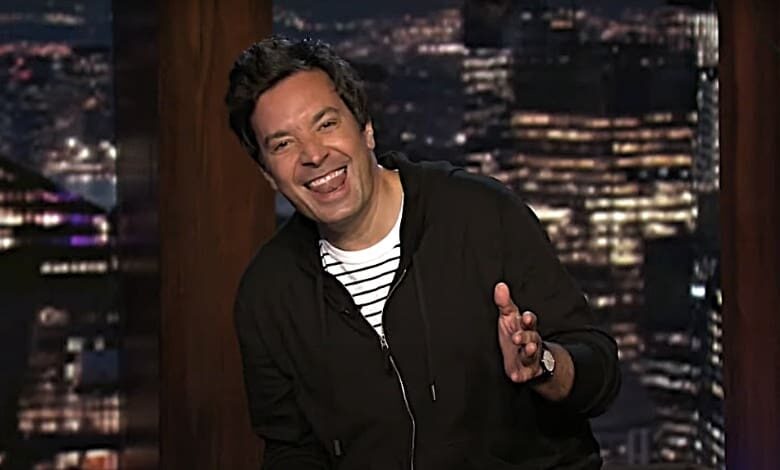 Quick, which late night host told the following joke?
"We are just 99 days away from election and just 100 days away from President Trump declaring the results invalid."
Stephen Colbert, right? The "Late Show" host slams President Trump on a nightly basis, with partisanship routinely trumping laughs.
What about this quip?
"When they saw Trump's tweet, Jet Blue was like, trust us, when he says delayed he means canceled we've done enough of that. Americans are like, how long a delay are we talking about here? Months, like your response to COVID? Years, like your response to Putin? Decades, like a hug for Don Jr.?"
Again, it sounds Colbert-esque, or maybe his far-left peers like Seth Meyers or Bill Maher?
Here's one more:
"Wow, the NRA as we know it could be gone. Aww. Thoughts and prayers. We'll work on helping, but not now, it's just too soon."
That's Maher, right? No? Maybe Samantha Bee? John Oliver?
All three quips came from Jimmy Fallon, host of NBC's venerable "Tonight Show" franchise. Confused? Then you haven't been paying attention to Fallon's very public re-education.
It unofficially began after President Trump's shocking 2016 election. Weeks earlier, Fallon had invited the Republican candidate on his show and, mid-chat, tousled the real estate mogul's hair.
Donald Trump lets Jimmy Fallon mess up his hair
That simple act, likely discussed ahead of time as many late nights moments are, enraged two groups with considerable overlap.
The Hard Left and the mainstream media.
The blowback convinced Fallon to apologize for the hair tousle seen 'round the world.
The host of "The Tonight Show" tells The Hollywood Reporter he "made a mistake" and apologized "if I made anyone mad." He adds that he "would do it differently" looking back on the Sept. 15, 2016 episode….
"I did not do it to 'normalize' him or to say I believe in his political beliefs or any of that stuff."
Up until that point, Fallon focused more on frivolity over partisan sniping on "The Tonight Show." Think viral videos like "The Evolution of Mom Dancing" with Michelle Obama. Sure, he'd get political during the monologue, but it wasn't as mean spirited, and one-sided, as his peers.
Remember Fallon poking fun at Beto O'Rourke and his flailing arms?
Beto O'Rourke's Hands Announce His 2020 Presidential Campaign
The media and the Left identified Fallon as an untapped resource in the Culture Wars. He had a massive media platform but didn't consistently, aggressively promote the progressive agenda.
Not acceptable.
That stance put him at risk, much like Taylor Swift 1.0 or Kevin Hart. Remember how the media taunted Swift until she fully embraced Leftist dogma?
RELATED: Taylor Swift Embodies the Very Worst of Celebrity Culture
It also explains why a comedian of color like Hart, one of the industry's biggest stars, could lose the Oscar hosting gig for ugly jokes told a decade earlier which clearly don't reflect his current persona.
Now, it was Fallon's time in the cross hairs. His opponents needed an excuse, a reason to pounce anew after having successfully forced him to apologize for TousleGate.
They got it with a 20 year old video clip of Fallon imitating black comedian Chris Rock. It didn't matter that other comics had similarly darkened their skin to imitate famous black celebrities.
Think Fred Armisen's President Obama character on "Saturday Night Live" or, more glaringly, fellow late night star Jimmy Kimmel's repeated blackface sketches mocking Oprah Winfrey and NBA great Karl Malone.
The Rock Obama: GOP Senators - SNL
Fallon had to be re-educated, and he was more than willing to play along. He offered up a weepy mea culpa on his TV show for the ancient sketch, along with the vow to be a warrior for change. He gave a sprawling interview to The New York Times which worried Fallon may not be truly, deeply sorry.
Meanwhile, Kimmel's own blackface history got ignored. Finally, Kimmel served up a sour, sort of apology and the matter was over.
Gone. Vanished.
Kimmel already served at the Far Left's behest, so no further punishment was needed. You can't re-educate someone who already thinks like you want them to think – and echoes that in nightly monologues.
There was still the matter of Fallon's own monologues, which lacked the partisan fury of his colleagues.
Slowly Fallon did as he was told. It didn't take extreme effort, either. The comic previously smooched up to the administration with his "slow jamming the news" segments. Earlier this year Fallon invited billionaire candidate Mike Bloomberg on "The Tonight Show" for an obsequious chat seemingly written by Team Bloomberg.
More recently, Fallon weaponized his nightly monologue against President Trump. The tone changed, as did the brand of humor he delivered.
His fans noticed the difference. Consider the YouTube comments from a "Tonight Show" sketch "targeting" the Biden/Harris ticket.
This is proof woke cancel culture is killing comedy. This is such limp unfunny drivel. The biden skit treated him and harris with kid gloves
Jimmy Fallon has officially fallen into the Jimmy Kimmel and Steve Colbert category.
I guess when you're not allowed to make fun of your overlords, your comedy sketches aren't allowed jokes.
I'm from Hungary and "comedians" in the local propaganda TV do sketches exactly like this about Hungary's PM. No jokes, just ass kissing.
Just this week Fallon recapped part of the Democratic National Convention in a way that might mirror the party's own talking points. He played up Hillary Clinton's alleged toughness: "This is fun during the [Bill Clinton] speech you could see Hillary in the background throwing uppercuts at frozen slabs of meat."
Fallon later used the DNC to mock the upcoming RNC.
"Democrats are featuring first responders, virus victims, anti-racism activists and Trump was like who went viral for something dumb?"
That "dumb" moment was when a pair of hard-working homeowners, the McCloskeys, defended their property, and themselves, from the violent mob encroaching on their property.
In a June 28 incident that was caught on video, Mark and Patricia McCloskey pointed guns at protesters outside after the crowd entered a private gated community on their way to St. Louis mayor Lyda Krewson's residence to demand her resignation.
The couple, both personal injury lawyers, stood outside their home on Portland Place, a private street, as hundreds of protesters, some of them armed, marched by and chanted. The McCloskeys had been inside their house when they heard loud activity outside and saw "a large group of subjects forcefully break an iron gate marked with 'No Trespassing' and 'Private Street' signs," St. Louis police said.
Does Fallon even realize the context behind his own jokes?
Fallon could have stayed the course and stared down the media's re-education effort. Instead, he's now mimicking his partisan peers in a (so far) unsuccessful attempt to reclaim the late night ratings throne