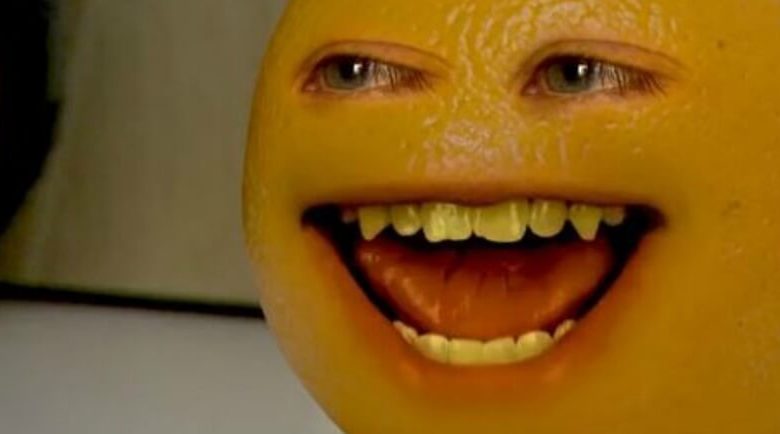 I can't be the only person who spends too much time perusing the "Recently Added" section of Amazon Prime.
It's the modern-day equivalent of stalking the video store aisles. You search, and search, hoping a title jumps out that you simply must watch.
The service is constantly "restocking" its shelves, and it seems to do so in random bursts. Yes, some web sites offer guides as to the new titles hitting Prime on a given date.
That isn't for me.
I prefer the excitement of seeing a title I've been curious about appearing for the first time. And no, "Nine Lives" doesn't count.
RELATED: Alan Alda Cheers Streaming Revolution
You can easily search the "new" section via a streaming device (I use the Roku 2
). Or, you can grab your All-New Fire HD 8 Tablet, 8″ HD Display, Wi-Fi, 16 GB – Includes Special Offers, Blue
and search that way. The two experiences are wildly different. The former offers a horizontal scroll showing the freshest additions.
The latter … doesn't.
It's less regimented. You may have to swipe down a screen or three before finding all the newest titles. Have you ever just kept on scrolling, though?
Suddenly, the mainstream, familiar titles start to dry up. What's in their place? Suffice to say programs you'd never find in the local theater … or even on broadcast television.
Enter Amazon at Your Own Risk
It's an eclectic blend of programs, much of which you probably would avoid if you had to pay to watch them. They're all included in Amazon Prime, though. That means you can check them out with a simple click. And, in some cases, instantly click away.
I took the liberty of doing just that recently. Here are some of the discoveries I made:
"Heavy Rainstorm" – No, this isn't a '90s thriller starring Morgan Freeman and Christian Slater. It's an audio presentation for those who find the sound of rain appealing. And, if you really love it, you can luxuriate in it for 12 hours. Better charge up that Kindle first.
Random Funny or Die Clips – Anyone who visits this Will Ferrell site knows the emphasis is on the latter. Sadly. Rather than surf around looking for something mildly amusing, Amazon Prime delivers snippets like "Denise Richards' Funbags." It's a few variations on the same tepid joke for an excruciating 1 min. 52 seconds.
"Annoying Orange" – What's this? A series of video shorts involving a high-pitched orange with a creepily animated mouth? Said Orange narrates video game action, pulls pranks and stars in weak pop culture parodies. Blame Dane Boedigheimer, who became YouTube superfamous after creating this bizarre character.
"Blakely's World" – Another running series, but this time we get to know a little girl going through the kiddie motions. We watch her open Christmas toys, shop for food and other hyper-exciting tasks. It's well packaged by home movie standards. Still, why anyone outside the sweet girl's extended family would care is anyone's guess.
"Doomed! The Untold Story of Roger Corman's 'The Fantastic Four' – Hey, it's an actual movie! This 2015 documentary recalls how king of shlock Roger Corman made a superhero movie, but the finished product sat on a shelf … indefinitely. Why? Find out here (and realizes sometimes searching and searching within Amazon Prime pays dividends).
 "Whitney's World" – If you found Blakely's world of generic home videos fascinating, wait 'til you see this. It's sister Whitney, a young gymnast showing us her moves (and trips to places like a Renaissance festival, among other trips).
"RiffTrax" – Love really awful movies, or horror films that feature less than Oscar-level emoting? So does RiffTrax, the team behind Mystery Science Theater 3000. They shred any number of films, like the creepy '70s thriller "Tourist Trap" and the campy "Hideous Sun Demon."
"Crippled Kung Fu Boxer" (and countless martial arts epics) – Today's movie lovers enjoy rich Asian adventures like "Hero," Crouching Tiger, Hidden Dragon" and "House of Flying Daggers." Back in the proverbial day, martial arts movies were a wee less … serious. Enter Amazon Prime, which serves up dozens of cheesy titles like "Point the Finger of Death," "Hero Tattooed with Nine Dragons" and "Hitman in the Hand of Buddha." If you like bad dubbing, you'll be in heaven.
"Watching the Detectives" – No, it's not the great Elvis Costello song brought to life. The 2008 film stars Cillian Murphy as a video store owner battling Big Business, with the help of a plucky lady (Lucy Liu). Never heard of it? You're not alone.
"Tea Time with Tayla: Old MacDonald Had a Farm" – For anyone who thought Barney wasn't cloying enough, there's this kid-friendly confection. It's a sing-a-long ditty that lasts all of two-plus minutes. The production values are modest, to be kind.
"Pregnant Barbie – Toys for Kids" – Another snippet that belongs on YouTube in the opening packages genre. 'Nuff said.
"Attract Any Woman Anywhere" – This essential 50 minute video lets four experts teach men how to break the ice with women … and a little bit more.
"Donald Trump Documentary" – Yes, that's the title of this Quantum TV product. That rich sense of ambition is reflected in the film, which mostly consists of still photographs moving gently across the screen in a quasi-Ken Burns Effect.
"Flying Saucers Over Fetish Land" – It's not the third film in the "Fifty Shades of Grey" franchise. This 40-minute romp is from goatboyfilms and features "a collection of surreal antics, burlesque dancers and general weirdness." Don't get too excited, though. The burlesque snippets look at least 60 years old and are grainier than a Babe Ruth home run trot.
There's much, much more. You need to check it out yourself to believe the "selection" of content.
And it's all free (if you're a subscriber)!
The biggest surprise? Once you scroll down quite a bit the service throws in a legitimate movie or two just to knock you off balance.
Do some digging of your own. Share your "best" finds below!