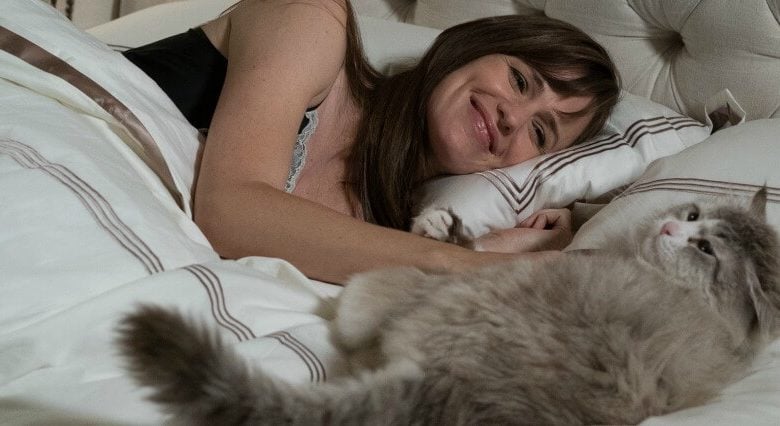 "Nine Lives
," a misbegotten "comedy" posing as a family film, arrived at the end of the summer blockbuster season. It was not so much released into theaters as it was released on its own recognizance.
Nine Lives - Official Trailer [HD]
Bizarrely it stars Oscar winners Kevin Spacey and Christopher Walken along with Jennifer Garner. The director? The fellow behind the "Men in Black" series, Barry Sonnenfeld.
Certain movies occasionally fail at the box office. As one of these dead on arrival titles arrives on disc it will go under the knife in the hope of determining the causes of death in the marketplace.
"Nine Lives" was originally conceived by the French studio Europa Corp as, according to one studio executive, a Woody Allen-esque comedy. A studio shakeup brought in new writers, transforming the project into a broader comedy for families.
In the end they basically gave up; it was never screened for critics, got dumped the weekend "Suicide Squad" premiered and it barely grossed $6 million in its opening weekend.
Let us wheel this distempered release onto the gurney and find out why it should have been put out of it misery. Unapologetic spoilers ahead…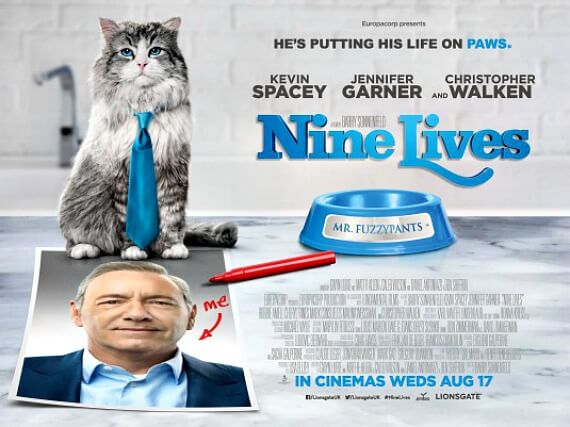 00:00:08 SEPTIC INTRODUCTION
The credit sequence is a collection of online cat videos. Seems the film is setting an extremely low bar for itself to clear.
00:01:55 BLUNT FORCE DIALOGUE
In voice over Spacey says bluntly, "But no matter how lonely you are, a cat-is-not-a-person." So, who is this film for exactly? After an obvious appeal to cat fanciers the film instantly mocks those very same folks.
00:03:04 WEAKENED IMPULSE
To arrive at a rooftop press conference Spacey, a CEO, jumps from a plane. I get the feeling the audience will be sharing this sentiment fairly soon.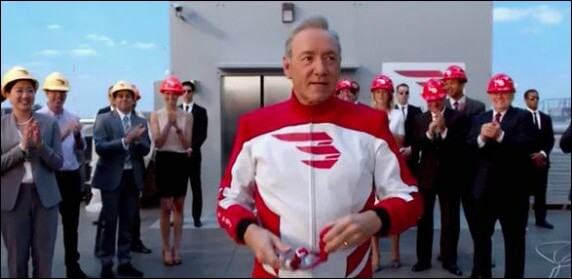 00:04:52 CLICHE MALIGNANCY
Spacey plays CEO Tom Brand, owner of Firebrand Industries. He has deeply held convictions about completing the tallest building in the northern hemisphere. My vast experience with movies (and, as a parent watching kids movies) lends me to think he will be positioned as a Type-A executive who needs to learn the importance of family values.
00:09:42 DEPLETED CHARACTER CONCENTRATION
Tom comes home to his wife, Jennifer Garner (yeah, I know, but remember he's super wealthy). She has to remind him his daughter's birthday is tomorrow, and she will not place Tom's name on the gift. His daughter previously spent quality time with her father — by re-watching his press conference.
00:11:10 ELEVATED FORESHADOW LEVELS
Garner roasts her husband at a fundraiser. She introduces him to the crowd by saying, "Welcome my husband, a real pussycat."
00:13:46 IATROGENIC DIRECTION
Sonnenfeld feels a strong desire to use sweeping CGI shots across the town, with artificial backdrops and the asinine animation of the main feline. The green-screen abuse here is expansive.
00:14:15 COMMERCIAL TOXICITY
The marketing wonks at Lexus need to recalibrate their product placement metrics if they thought a kids cat comedy would boost sales.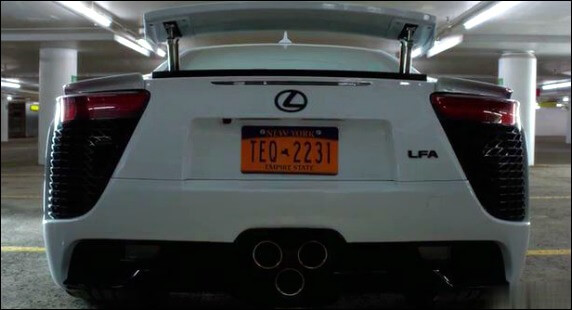 00:16:20 RUPTURED OPTICS
Tom's daughter, Rebecca, asked for a cat as her present. This leads Tom to a back-ally cat boutique. The proprietor is Christopher Walken. You may be shocked to see him in this dreck, but recall he has recently appeared in both "Balls of Fury" and "Joe Dirt 2."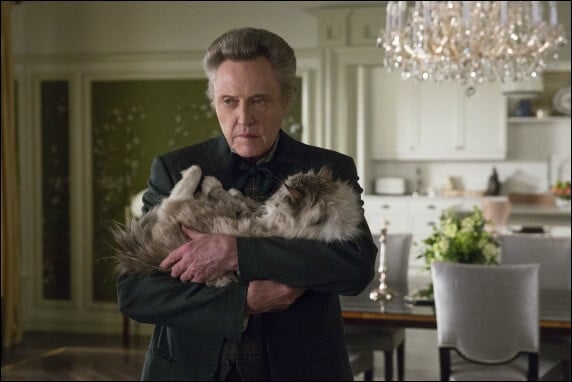 00:16:37 BLUNT FORCE DIALOGUE
"I use newspaper in the poopie boxes — I see your face all the time."
Christopher Walken just spoke this line.
00:20:38 ARRESTED PHYSICS
Tom takes the new cat atop his building during a lightning storm for a meeting, and he ends up falling off the roof along with the cat. They somehow crash through the window of a lower office. The cat, in a wicker pet carrier, comes through unscathed.
00:21:22 INVASIVE PATHOS
In a POV shot from inside the cat carrier we see Tom laid out on a paramedic gurney. Here is when we learn he has been transformed into a cat. How? Why? By what process?! Those are details we do not need to know, apparently.
00:23:13 IRREGULAR PLOT BEAT
As the family visits Tom in a coma at the hospital Walken just happens to be there to deliver the film's lecture to in-feline Tom. Walken can communicate with Tom Cat because he is a cat whisperer — of course.
00:25:46 COMEDIC ARREST
The family brings the cat home and Tom tries to get a message to his family. He attempts to use an iPad and states, "Ironically I could really use a mouse right now." This is the level from where we are operating.
00:26:00 EXPLORATORY STORY INCISION
At this stage there are a number of plot threads I "feel" they think are important:
Tom has a 28 year old son who works with him.
His son is scared of skydiving.
There is a competitive skyscraper that is rumored to be 60 feet higher than Tom's.
The company's board wants to sell the company in a stock offering.
The cat in which Tom's soul is housed has the name Mr. Fuzzypants.
00:28:05 ADVERSE CEREBRAL ACTIVITY
As everyone goes to bed we see the cat struggling to raid Tom's liquor cabinet. Yes parents, you get to now explain a drunk feline to your children.
00:33:14 COMMERCIAL TOXICITY
We get served an extended scene involving Fruity Pebbles. I suppose The Post Foods corporation felt it is good PR to suggest their product can serve as cat food.
00:36:47 COMEDIC ARREST
Garner's bitchy friend (Cheryl Hines) stops by with a pair of yapping dogs. After a number of caustic comments about the husband who is in a coma Tom-cat uses her purse as a litter box.
00:42:24 CAUTERIZED PLOT CAVITY
Walken pays a visit to the home and lectures Tom about behaving as a cat as a lesson, or he will never return to his human form. This means Walken somehow is responsible for the transformation . . . as Tom fell off a building . . .?
00:43:00 IRREGULAR PLOT BEAT
What is Walken's end game in all of this? Now I'm wondering about all those cats in Walken's store. Are they a collection of trapped people he arbitrarily selected? Is he leveraging those doomed souls in some fashion? "Sign over your home or remain a tabby!" (This is where my mind wandered to during this insipid offering.)
00:48:22 CHRONICAL SEIZURE
As the family goes through the paces, between dinners, of adjusting to life with the new cat Garner squeezes in the time to look at a new home in the country. The family doesn't really feel the desire to visit Tom at the hospital.
00:56:50 WEAKENED IMPULSE
We revisit the drama of Firebrand's board wanting to sell shares, so Tom Cat stows away in a document box his son took from his home office. The children in the audience must have been rapt with the story line of a subversive public stock offering!
00:57:56 RUPTURED OPTICS
Yes, they actually did this.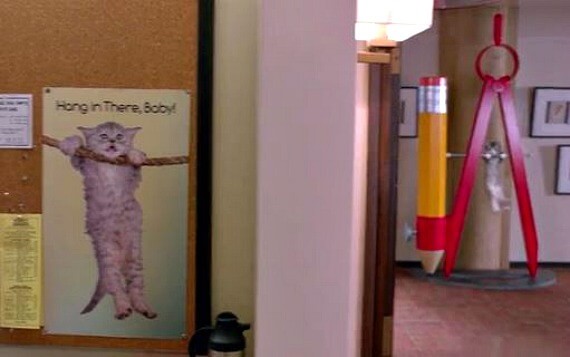 01:07:19 TIMPANIC TRAUMA
There has been one time I have been caught with a smirk on my face with this film. It happens when Walken works on saying the word "whisperer".
01:10:42 CRANIAL ATROPHY
The daughter rushes to the hospital at Walken's behest. She walks the hallways with Tom Cat's head sticking out of her backpack, seen by half a dozen hospital workers. No one is bothered by an animal in the facility. I can only blame Obamacare for this level of professional apathy.
01:15:43 IRREGULAR PLOT BEAT
At the bedside Tom's son David tearfully tells the comatose father how he let him down. He proceeds to the tower opening ceremony, heading for the roof. Just what this family movie needs — an uplifting suicide attempt.
01:17:44 PHYSICS DISORDER
Tom Cat chases after Dave and makes it to the roof just as David jumps. He leaps over the ledge to follow Dave down. The plunging cat manages to catch up to him in midair.
01:18:38 COLLAPSED CLIMAX
David, it turns out, was wearing a parachute. This leaves the cat to plunge to its demise. But prior to catastrophic adverse deceleration there is a flash of light, and then Tom sits bolt upright in the hospital. At least when it comes to the inexplicable this film remains consistent.
01:20:15 GENETIC SEQUEL MUTATION
The board director, who was just fired, is approached by Walken on the street just as the man walks in front of a speeding car. As his body is loaded into an ambulance he is revealed to be the next soul trapped inside of one of Walken's cats. This premise could go on forever — had the studio not lost big on this fiasco.
01:21:28 CELLULOID TOE TAG
As the credits come up who would you suppose gets named first? The Oscar winners? The renowned comedic director? Maybe the CGI technicians? Nope. Top billing goes to — the cat trainers
POST MORTEM
Usually after a film the mind is active with residual imagery and nuances delivered by the narrative. Here I find myself cerebrally alert by having been freed from the retrograde plot and tidal pacing. I do end up feeling a kinship with Spacey's Tom, however. I feel that I, too, have been released from a debasing curse.
"Nine Lives
" had no reason at all to be made. Considering the abject lack of any originality there could be one, and ONLY one, potential target audience for this product — people who have never seen a movie beforehand. And to those neophyte viewers who were subjected to this release, allow me to say this:
It does get better.
---
Brad Slager is a freelance writer who has contributed to The Federalist, Breitbart News and Pop Matters. Follow him on Twitter at @MartiniShark