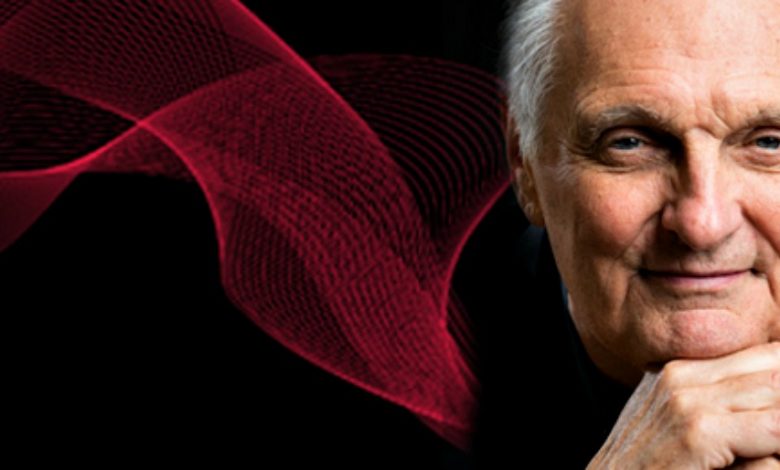 Alda is best known as the star and a leading creative force on "M*A*S*H*," as well as his work in countless other movies and TV shows,  including an Oscar-nominated turn in "The Aviator." Yet his real lifelong zest has been for science, and he found his greatest professional fulfillment as the host of the TV show "Scientific American Frontiers" for 14 years. The show explored cutting-edge advances in science and technology.
He is currently a Visiting Professor at Stony Brook University and a founder and member of the advisory board of the university's Alan Alda Center for Communicating Science at Stony Brook University and the Future of Life Institute.
He serves on the board of the World Science Festival and is a judge for Math-O-Vision. On April 6, Alda will give a free lecture called "Getting Beyond a Blind Date with Science" at Caltech in Pasadena.
RELATED: These IQ Ratings Will Help You Pick Smarter Shows
Alda, 80, took time to discuss his lecture and the state of television today in an interview on the "Kozversations" podcast on the Radio Titans podcast network.
"I don't watch much television. As far as I can tell, network television – everybody has said this, so it's not new – we're clearly in a state of transition," says Alda. "Network TV has been supplanted by cable, and cable shows are now supplanted by original web shows.
"I'm doing a show with Louis CK that's one of the best things I've ever seen, and it's only available off his own website, but he has complete creative and business control," continues Alda. "What's wonderful about it is it comes straight out of his creative head and passes through these wonderful actors he's chosen: Steve Buscemi, Edie Falco and Laurie Metcalf. They're wonderful people. We're all having the best time, never had it better. It's really wonderful to see creativity popping up where it's never been before."
While Alda bemoans the current state of traditional television, he still takes pride in the impact he made with "M*A*S*H*" during its 11-season run from 1972 to 1983. He feels it still resonates as strongly as ever for those who watch it today.
Alan Alda discusses censorship on MASH - EMMYTVLEGENDS.ORG
"I think because we did a show about a war that had taken place 25 years before we were filming the episodes, there was a timelessness built in," Alda says, referencing the fact that "M*A*S*H*" was about the Korean War even though it debuted during the Vietnam War. "People felt it was applicable to the Vietnam War when it was on, but I think it was applicable to them all, all the wars. It's not a conventional service comedy.
"It shows the pain and consequences of war and shows real people responding to it, often with humor," Alda continues. "The reason it resonates is that very often we were telling the stories of people who had lived through it, who had been doctors and nurses in those units. It was touched with a sense of humanity that people recognized."
To hear hundreds of other celebrity interviews and thousands of hours of innovative programming, visit www.radiotitans.com.
---
Carl Kozlowski is founder and Chief Creative Officer at Radio Titans (www.radiotitans.com), and host/cohost of its shows "Grown-Ass Men," "Pajama Party," "The Koz Effect" and "Kozversations," plus Chief Guest Booker Winner of the world-famous Laugh Factory's "America's Funniest Reporter" contest.