Industry News
Opinion
Show 'Business' Doesn't Apply to Woke Hollywood
Progressive industry leaving millions on the table to advance hard-Left agenda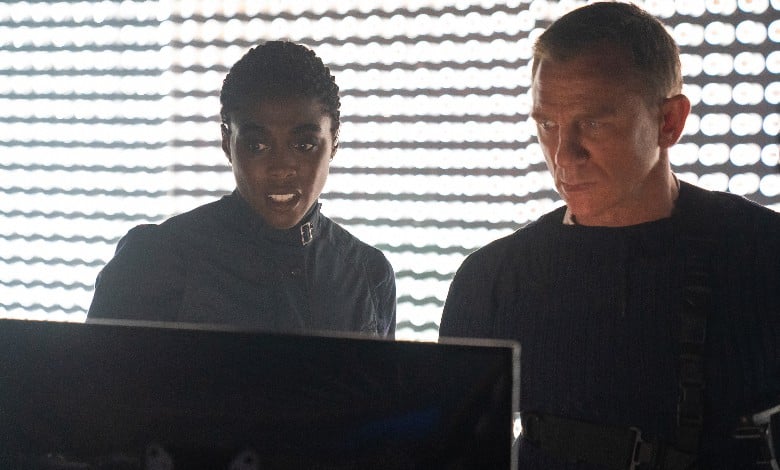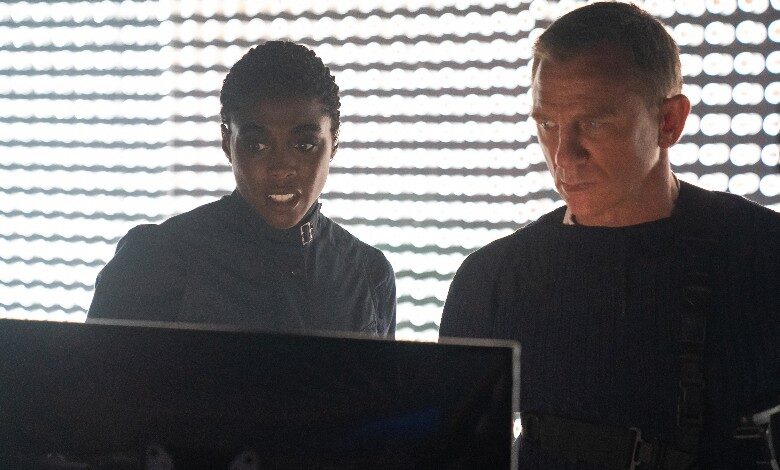 "Halloween Kills," an R-rated sequel greeted with withering reviews, made almost as much as "No Time to Die" did during their respective opening weekends.
Both films connect to decades-old franchises, but only one drew crowds as expected.
"Kills" is a dispiriting cash grab spawned from an uneven franchise. (Have you tried to re-watch "Halloween: Resurrection" or either Rob Zombie "Halloween" film lately?) Plus, "Kills" debuted simultaneously on Peacock, a service allowing horror fans to savor the sequel at home.
"No Time to Die," in comparison, had every advantage prior to its release(including hitting 700 or so more theaters)
NO TIME TO DIE | Final US Trailer
The PG:13 adventure arrived after several pandemic-related delays, meaning anticipation couldn't be much higher. The film marked the fifth and final Bond adventure for Daniel Craig, a popular choice some consider the ultimate Bond casting. Few films enjoyed as much free publicity (nonstop media attention) and paid marketing as "Die."
So why did they nearly tie at the box office finish line?
Woke marketing certainly played a role in the disparity. We've endured a full year-plus of Bond players describing the franchise's alleged woke turn. Like:
Sean Connery's Bond was a rapist
The very notion of a "Bond Girl" must be vanquished
Craig himself bragging how he shows more skin than his female co-stars
The team behind "Halloween Kills" embraced political talking points only within the last week.
It's part of a running trend across Hollywood, one that dispels the industry's sturdiest saw.
It's show business.
Yes, the color green still matters in pop culture. It's now routinely lapped by the need to get woke, even if drastically reframed franchises get crushed in the process.
We just learned Superman will no longer fight for "truth, justice and the American way," and that he'd just as soon smooch Lois Lane's brother than his go-to girl.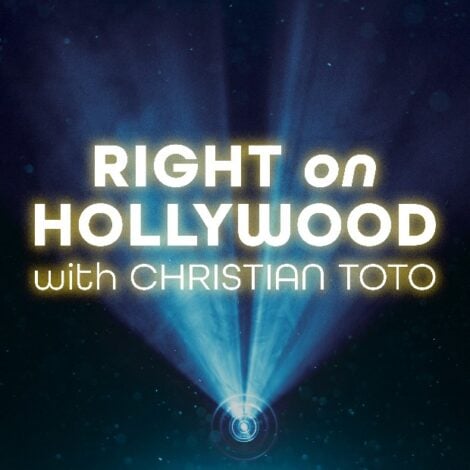 Does anyone think the new "gay" Superman was designed to sell more comic books? The title's writer, Tom Taylor, said he couldn't stand to keep the classic character as a straight "white savior" with his reboot.
Were longtime fans complaining about that? Or just him and everyone he follows on Twitter?
The comic book industry has been hemorrhaging readers for years, partially due to the nonstop woke messaging.
Iron Man became a black female teen. Thor is now a woman. One iteration of Robin is gay. New heroes like Snowflake and Safe Space entered the Marvel universe.
Have you seen the latter characters on any lunch boxes or T-shirts lately?
It's why an alternative lineup of unwoke titles is suddenly thriving. Indie artists turned to crowdfunding to tell old-school stories bereft of lectures, appealing directly to potential audiences.
And boy, did they respond.
Crowdfunding Comics Episode #4: PART 2 of Ethan Van Sciver Interview!!
Modern storytellers have all the evidence they need that woke can drive audiences away, and they refuse to learn and/or listen.
We recently saw the "Terminator" franchise go woke, both in its marketing approach and the finished product. The result? A franchise low box office tally and the end, for now, of the decades-old saga.
Director Elizabeth Banks turned the sexy, silly "Charlie's Angels" franchise into an empowerment affair with her 2019 film. The box office results proved catastrophic.
Another beloved franchise is now left for dead.
Late night comedy is more religiously liberal than woke, but the shows routinely embrace Cancel Culture – from Stephen Colbert to Seth Meyers. The former cheered the cancellation of Dr. Seuss, for example, while the latter hosts a running bit where alternate voices share jokes a white male host can't.
Jokes Seth Can't Tell: Disney+ Racism Warning, Lesbian Vampire Series
A similar woke sentiment extinguished a major film genre – the big screen comedy.
Bruising comedies of yore – think "Bridesmaids," "Animal House," "The Hangover" and early Judd Apatow films – are gone, maybe for good. Studios rely on horror and superhero films more than ever, which makes sense given their return on investment.
Two of the year's biggest movies? "A Quiet Place Part II" and "Shang Chi: The Legend of the Ten Rings."
That ignores how comedies not named "Ishtar" or "Town and Country" can be inexpensive to produce, making them ripe for box office riches.
Hollywood studios rarely try to make us laugh in theaters now. Instead, they steer original comedies to streaming services, where their mediocre yuks are greeted with lower expectations.
Imagine paying movie theater prices to see "Vacation Friends."
RELATED: Tina Fey Does a Shocking 180 on Woke Comedy
"Airplane!" director David Zucker just shared an impassioned op-ed defending movie comedy's right to make audiences uncomfortable. His 1980 film remains one of the most popular comedies of all time, but he knows he couldn't create it today given the new woke bylaws.
Mel Brooks knows that feeling.
Mel Brooks Details The Secrets Of "Blazing Saddles" | CONAN on TBS
That means today's generation won't have an iconic comedy to call its own. And no, neither of Hannah Gadsby's Netflix specials count.
Even "Saturday Night Live" has seen its ratings shrink in recent months as it refuses to poke fun at woke culture and adheres to a hard-left platform.
The most striking example of Hollywood suits ignoring the "business" side of show business? Late night television.
Late night shows drifted further and further left in recent years, a shift accelerated by Donald Trump's election. At the start of 2021 the late-night landscape proved uniformly liberal. No major or minor show aimed jokes at Red State audiences.
None.
It doesn't take a Jeff Bezos-level entrepreneur to realize an alternative approach might mean millions in revenue. Yet no one even tried.
Enter Fox News and, more importantly, Greg Gutfeld.
Gutfeld: Wokeism has replaced common sense
Within months the Fox News star became the new king of late night TV, mocking woke platitudes and hitting the politicians his peers wouldn't touch.
And if you think the various platforms are plotting their own right-leaning alternative given Gutfeld's success, you haven't been paying attention.
The Gutfeld model, and the indie comic artists blazing their own profitable trails, offer a lesson for clear-thinking investors. There's a huge market for unwoke content, one mainstream storytellers refuse to tap … even if it means leaving millions on the proverbial table.
It's why The Daily Wire is suddenly brimming with projects, from a new comedy showcase starring Adam Carolla to thrillers featuring Gina Carano, Tyler Fisher and Nick Searcy.
Filming Officially Begins on Gina Carano Daily Wire Movie | Backstage Live Exclusive
Indie comedians are similarly thriving. Think digital superstars like Tim Dillon, Ryan Long, JP Sears and Joe Rogan. Each is either aggressively unwoke or burns serious calories mocking the woke mindset.
Big Tech may be doing all it can to silence The Babylon Bee, but the right-leaning, woke-thumping web site has branched off into podcasting, video shorts and more of late.
Yes, talent matters. It always does.
Unwoke hacks will struggle no matter how the marketplace shakes out.
Still, the sooner Hollywood remembers its prime directive, and the two-word phrase that describes its best, the sooner they'll reap the rewards.
UPDATE: The woke/show "business" disconnect is also shown via late night TV's ratings wars. "Full Frontal with Samantha Bee" often appears dead last in the ratings battle. Yet she just got re-upped by TBS.
Why? W.O.K.E.
Late Night TV Rankings October 11 – 17

1⃣@GutfeldFox! @GregGutfeld
2⃣@StephenAtHome
3⃣@JimmyFallon
4⃣@JimmyKimmel
5⃣@BWilliams
6⃣@SethMeyers
7⃣@Nightline
8⃣@JKCorden
9⃣@DonLemon
🔟@TrevorNoah
#11 @cthagod
n/a @BillMaher @IamJohnOliver @IamSamBee pic.twitter.com/RlvtLjWrCh

— RoadMN 📈 (@RoadMN) October 19, 2021