Industry News
Opinion
Failing Up: Low-Rated 'Full Frontal with Samantha Bee' Gets Renewed
The far-left host hangs near the bottom of the late night heap but show persists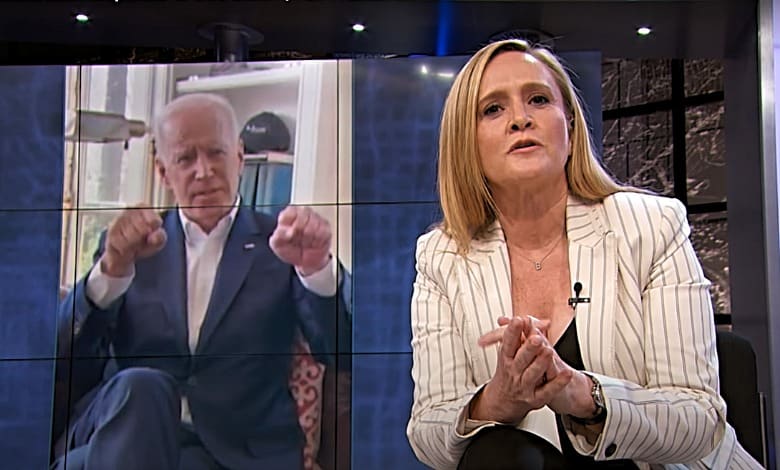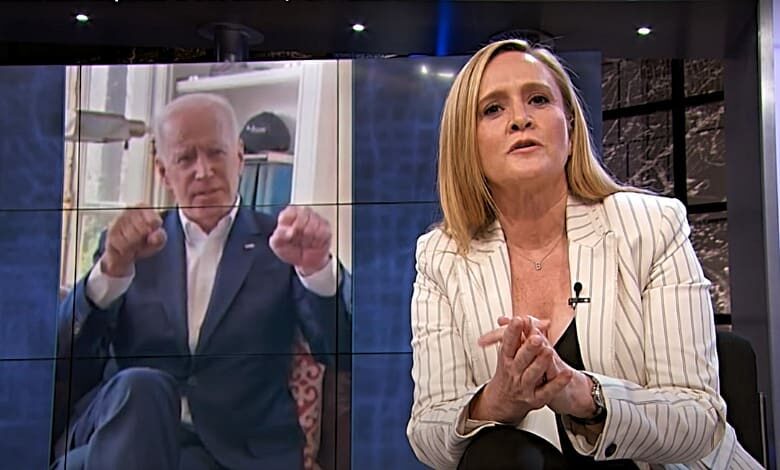 Greg Gutfeld may be the new king of late night, but what about the shows fighting for last place?
Fox News' "Gutfeld!" stunned Hollywood a few weeks back by overtaking "The Late Show with Stephen Colbert" in the ratings race. It's more remarkable since Colbert's show airs on broadcast TV, boasts a larger budget and features A-list stars aplenty.
What's discussed less often? The shows scrambling to catch up. That brings us to "Full Frontal with Samantha Bee."
President Biden Needs To End Trump-Era Immigration Policies Pt. 1
The TBS show, which airs Wednesdays at 10:30 p.m. EST, routinely gets beaten by not just Colbert and Gutfeld, but Jimmy Fallon, Jimmy Kimmel and HBO's John Oliver ("Last Week Tonight").
Yet TBS just extended "Full Frontal" for a new season, its seventh overall. The press release announcing the renewal is funnier than some of Bee's quips.
"Full Frontal with Samantha Bee" remains a trailblazing force in late-night, continuing to use political satire to entertain, educate, and empower viewers while keeping the government in check.
It gets better.
"Full Frontal with Samantha Bee" continues to reach nearly 2.9 million viewers per episode and currently boasts more than 502 million YouTube views.
We'll assume the latter is true, although it apparently counts the hundreds, if not thousands, of "Full Frontal" clips online since the show began.
RELATED: Samantha Bee: Anatomy of a Brett Kavanaugh Smear
The former? That's some creative math since the show often hovers around 500,000 viewers in traditional ratings results. The most recent installment drew 470,000 viewers.
To be fair, Bee's angry rhetoric has at least one loyal fan. Her boss.
"Shining a spotlight on important issues and people, Sam provides needed commentary and asks questions of authority and ourselves that need to be asked," said Brett Weitz, General Manager TNT, TBS and truTV said in a statement. "But most of all, Sam is just funny and makes me laugh out loud each week. I'm thrilled she will continue to call TBS home."
Here's another peek at how Bee fares against her late night competition.
So much for the Colbert-is-in-repeats memo… https://t.co/iVBIjnB9v1

— Joe Concha (@JoeConchaTV) September 14, 2021

Bee routinely ignores the biggest news stories if they don't snugly fit into her progressive worldview. She covers for Democrats, unfairly maligns conservatives and does it all with vulgarity and deception. Just consider how she tap dances around the porous U.S.-Mexico border after spending years slamming President Donald Trump for his immigration policies.
RELATED: Basement Biden M.I.A. from Late Night TV
You'd think a show that refuses to hold the people in charge accountable, while boasting basement-level ratings, might fear for its survival.
Not at TBS. In fact, the cable channel just expanded its production deal with Team Bee.
Additionally, TBS has renewed its first-look deal with Bee's production company, Swimsuit Competition, for the development of its own brand of entertaining, binge-worthy original content. Swimsuit Competition continues to focus on discovering new talent and giving support and exposure to their ideas.
Show business? Not in modern Hollywood, it isn't.