Industry News
Opinion
Media Bias
Samantha Bee Trashed Trump for Kids in Cages, Ignores Worse Under Biden
The far-left host admits the obvious - she's pulling punches with new admin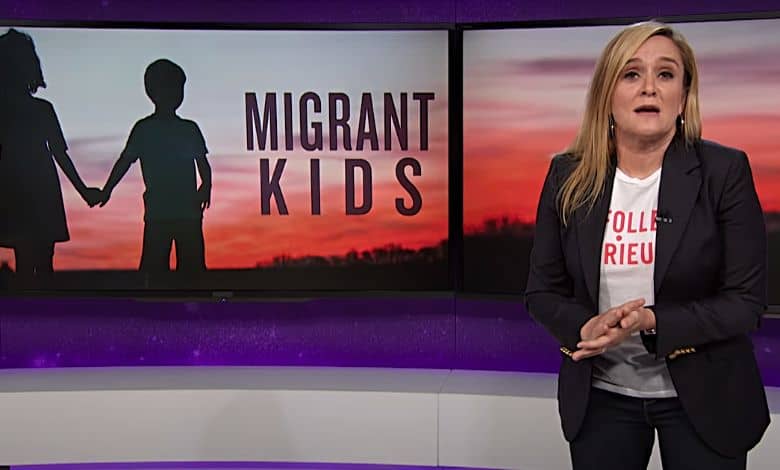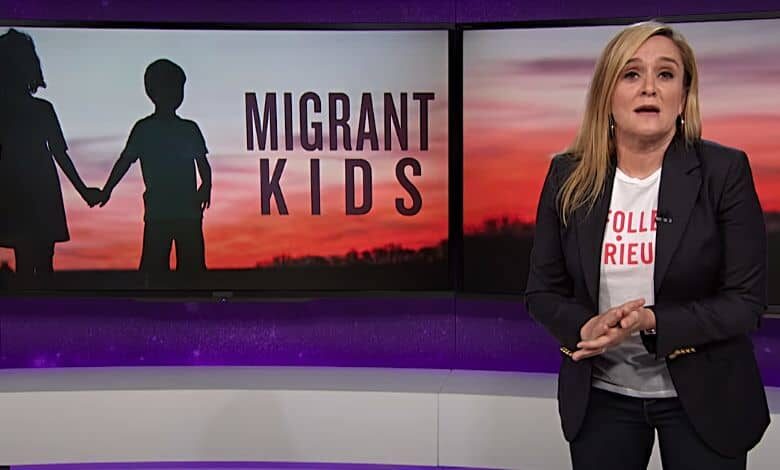 Few late night hosts badgered President Donald Trump more than Samantha Bee.
The progressive TBS star hounded the president for four-plus years, particularly over his immigration policies. For Bee, the "kids in cages" saga, where children were separated from their parents and held in "internment camps," was arguably the worst of the worst.
"The president has fixed it with the next worst thing," she said. "No more baby internment camps, just regular internment camps. That's what we call a win in 2018…."
"Sorry, not cages — I meant 'chain-link compassion walls,'" Bee said, making fun of authorities who voiced umbrage at descriptions of the facilities the migrant children were being held in. "Who knew that conservatives were sensitive about the c-word? I should make note of that."
That was just part of her regular assaults on Trump's border initiatives.
Migrant Kids Update: Trump Fixed It! | June 20, 2018 Act 1 | Full Frontal on TBS
Looking back at Trump's presidency, Bee commented on the difficulty of mining comedy from current events, particularly as it relates to the hundreds of children who have been separated from their families and detained after crossing the U.S.-Mexico border.
"We are a comedy forward show, like no question, but wrestling with that material was really, really challenging and we never really got to figure out who we were as a show without the spectre of this horrible human being and his ridiculously, comically evil family."
Now, the "kids in cages" problem is worse. Far worse. It's a crisis to anyone who understands the meaning of the word – save reporters who act as stenographers for the Biden administration.
RELATED: Samantha Bee: Anatomy of a Brett Kavanaugh Smear
So where is Samantha "truth to power" Bee on the border? She'll get to it. Eventually.
She admitted as much after a semi-softball query from disgraced journalist Dan Rather during a podcast exchange. First, Bee said the obvious. She's not nearly as comedically tough against President Biden as she was with President Trump.
"I can't deny that that has happened. I mean, I think that's probably true across the board," Bee said. "You're like, OK, well we could be making jokes about, we could be making jokes about the infrastructure plan, but in general, I'm like, 'Wow, this is great. Why would I purposefully undermine something that is, seems to be a great idea, pretty much across the board?' Like, I don't need to make jokes just to make jokes. I like to make really targeted jokes. There are more worthy targets right now, I think."
Like any politician with an "R" before his or her name. Truth to power … with an asterisk. But it gets worse. Bee revealed that the show has plans to talk about what's happening at the US-Mexico border. Soon.
She reminded Rather and his listeners that her show just recently did a segment where they criticized the federal government's handling of the COVID-19 vaccine rollout, and revealed that the show has plans [emphasis added] to talk about what's happening at the US-Mexico border.
"So, you know, they're not going to be immune to our like comedically interrogating what they're doing," Bee said. "I think that we will not shy away from these discussions at all."
What is Team Bee waiting for with the Biden border crisis?
"Biden border crisis is a travesty": GOP Rep tears administration's response to migrant surge
The problem is so severe even our corrupt press is covering the matter.
A startling number of unaccompanied migrant children have tested positive for COVID-19 after being transferred out of border stations, sparking concern over cramped and overcrowded facilities that may allow the virus to spread. https://t.co/DImyOOuXjx

— ABC News Health (@ABCNewsHealth) April 4, 2021
Thousands of unaccompanied migrant children are currently crowding facilities along the U.S.-Mexico border. https://t.co/tVaKvTkp1U

— The Modesto Bee (@modbee) April 1, 2021
It's all right, though. Bee's crack comedy team will get to the border crisis sooner than later.
Kudos to Bee for a dollop of transparency. She's a partisan joke teller who cares less about the truth than aiding and abetting the Democrats. Even USA Today and The Washington Post couldn't admit that simple fact.