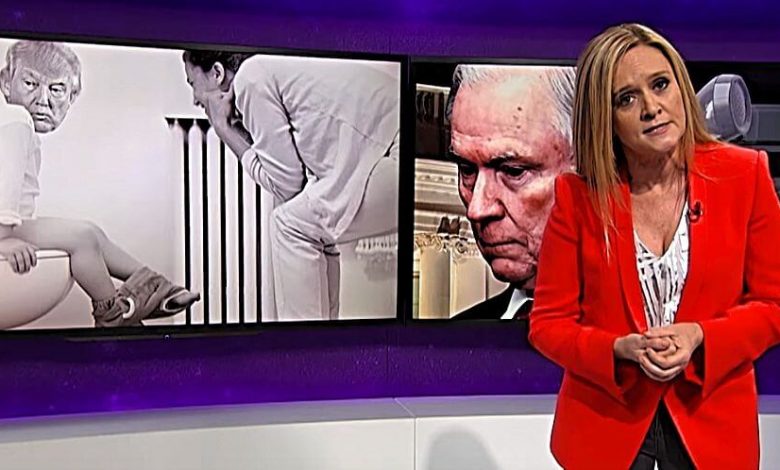 It seemed like the walls were closing in on Justice Brett Kavanaugh just a few days ago.
It was the beginning of the end. Impeachment loomed after a New York Times bombshell rocked the new Supreme Court Justice.
Sound familiar?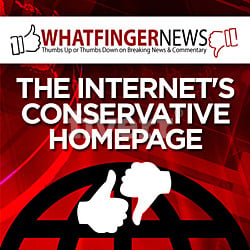 Seasoned news watchers know any media "bombshell" demands 24-48 hours to be confirmed in the Age of Trump. Most fizzle like fireworks left out in the rain. And, like clockwork, the report of a new sexual abuse allegation against Kavanaugh imploded on cue.
This one left some serious media debris, though.
Tell that to the folks at "Full Frontal with Samantha Bee." TBS's hard-left late night show airs on Wednesday nights, days after the New York Times "bombshell" proved to be a dud.
Like most late night shows, "Full Frontal" airs on a slight delay. The TBS series records at 5:45 p.m. EST Wednesday in New York City. The show runs later in the day, at 10:30 p.m. EST.
And this isn't any ol' late night show. Let TBS sing the program's praises.
In its first two seasons, Full Frontal garnered an Outstanding Writing Emmy for its "Not the White House Correspondents' Dinner" special honoring a free press, as well as seven additional Emmy nominations, a Television Critics Association Award for Outstanding Achievement in News and Information, two additional TCA Award nominations, a WGA nomination, two PGA nominations and four DGA nominations. The show has a 100% Rotten Tomatoes score.
Got the necessary context?
Now, let's explore how last Wednesday's "Full Frontal" episode tackled the Kavanaugh Fake News.
Spoiler Alert: Bee pretended it was real and ignored the actual news tied to the Kavanaugh attacks. You really have to see it to believe it.
Full Frontal's Second Annual Brett Kavanaugh Remembrance Act | Full Frontal on TBS
Bee gleefully reported on the New York Times allegation, which said Kavanaugh exposed his penis at a raucous party and someone pushed him into a woman.
Bee begins by rewriting history. She says a man who passed six FBI background checks was "fast-tracked" by the GOP into the Supreme Court despite "credible accusations" of sexual assault.
Spin, spin spin, but that's the Democratic Party line, so let's move forward.
RELATED: Exposing Samantha Bee's Hypocrisy in One Simple Step
She then name-checks "The Education of Brett Kavanaugh," written by the New York Times scribes connected to the Fake News story that left the Old Gray Lady scrambling to publish a correction hours later.
Bee calls Deborah Ramirez's claim that Kavanugh thrust his penis in her face many, many years ago "highly credible." The record states it took Ramirez six days to recall the incident clearly after consulting with her lawyer.
Bee piles on, describing the new allegation in the New York Times book. One problem? The woman who this allegedly happened to has no recollection of it.
That fact didn't make it into the New York Times op-ed written by the book's authors.
BONUS: The author and Michael Brown discuss the Bee episode on "The Dan Caplis Show"
Listen to "190920 Hour 2 – Michael Brown in for Dan with Hollywood In Toto" on Spreaker.
Even worse?
The person who "remembers" the event is a former Clinton lawyer who defended the former president against impeachment charges. One of the lawyers on the opposite side? Brett Kavanaugh.
We learned all this on Sunday, one day after the New York Times "bombshell" dropped. Bee taped her weekly show on the Wednesday following the implosion.
Those facts didn't make her rant, er, monologue.
RELATED: Six Reasons Bee's 'Full Frontal' Hurts America
Nor did recent revelations regarding Blasey Ford, including her own father cheered on Kavanaugh's confirmation and her lifelong friend thinks she's lying make Bee's show.
It's not a shock, then, that Bee ignored Blasey Ford's lawyer recently admitting her client had a political ax to grind against Kavanaugh.
New video raises questions about Kavanaugh accuser's testimony
Does Bee's crack late night team lack Internet access? Did they avoid the news cycle entirely from Sunday to Tuesday prior to the show's taping?
Is there one independent-minded person on her staff that could raise his or her hand and say, "you know the Times story got debunked pretty hard, right…"
Apparently not.
None of this is new.
Late night television is a hot bed of lies and distortion. Alleged fact checkers like PolitiFact and Snopes don't lay a glove on these shows. Mainstream media outlets regurgitate their political bits, occasionally with glee.
This AV Club recount of Bee's Kavanaugh rant is beyond embarrassing. Even some of the far-left site's readers blew the whistle on their reportage.
Bee's disastrous Kavanaugh smear is nothing new. Last year, she had to apologize, albeit with zero empathy, for calling First Daughter Ivanka Trump a slur that would have gotten her fired had her daddy's party started with the letter "D."
It's one thing to boost progressives on a weekly basis. Bias is bias, and no one could survey the late night landscape and say it's remotely fair to Red State U.S.A. It's another to feed progressive viewers chum and pretend it's filet mignon.
Will Bee face any repercussions for her Kavanaugh smear? Do any stars suffer for spreading Fake News on their social media platforms?