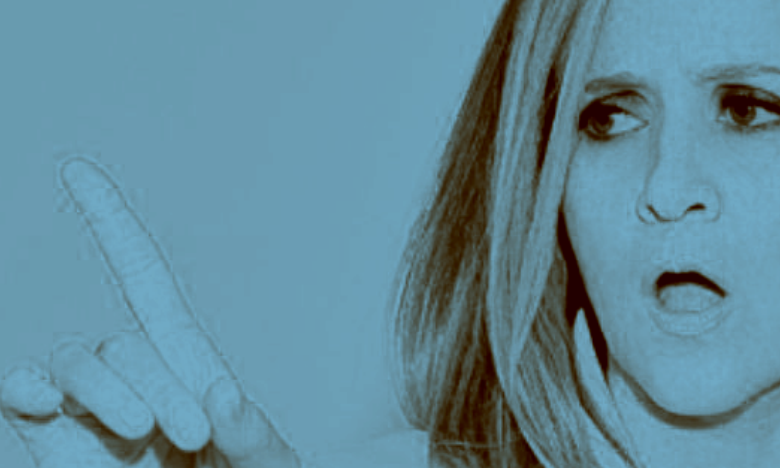 Samantha Bee called First Daughter Ivanka Trump a word that can't be spelled out here.
What's easier to say? The refrain conservatives have been uttering since Nov. 9, 2016.
"That's how you get Trump."
What does that mean? It's simple.
Seeing a late night comedienne denigrate a powerful Republican woman in such a gross fashion, while the usual suspects fail to clutch a single pearl, shows why the pugnacious Donald Trump rallied so much support.
There's a bigger picture in play, though.
RELATED: 6 Reasons Samantha Bee Is Bad for America
Bee fashions herself as a feminist, a truth-to-power type ready to dress down those who attack women in cruel fashion. Case in point? She rallied to Hillary Clinton's side when her own network, TBS, lobbed a mild joke in the former First Lady's direction.
The network's satirical web site The Heckler compared Clinton's laugh to a hyena's chortle. That was too much for Bee, who snapped into action. She called out TBS directly for the offensive joke.
Deadline.com, a reliably liberal Hollywood site, dubbed the move a "big win" for Bee.
"This post was obviously a poor attempt at humor and has been taken down," TBS said this morning in a statement of the post, presenting a video produced by one of its comedy sites. "Moving forward we'll leave political satire to professionals like Samantha Bee."
Bee even suggested the TBS account be deleted, yet another nod to Clinton who has used that phrase in the past for her trademark sick burns.
Flash forward to this week, and suddenly Bee's feminist bona fides are gone with the proverbial wind. Vanished.
Of course, conservative women aren't afforded any protection by those who claim to be feminists. Just ask Michelle Wolfe, who used her first Netflix episode of "The Break" to savage both new CIA head Gina Haspel and White House Spokeswoman Sarah Huckabee Sanders.
Michelle Wolf Takes Aim at Sarah Huckabee Sanders Again
Two powerful women. One broke the CIA's glass ceiling. Neither gets an ounce of respect from feminist comediennes, apparently.
The Trump 2020 campaign is in full swing.