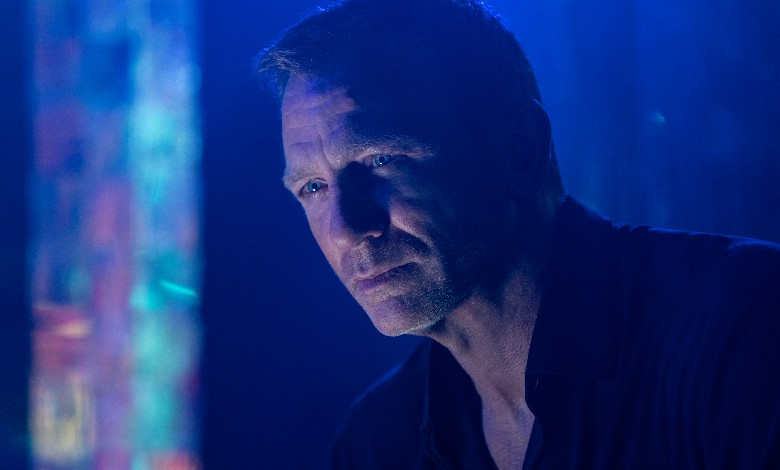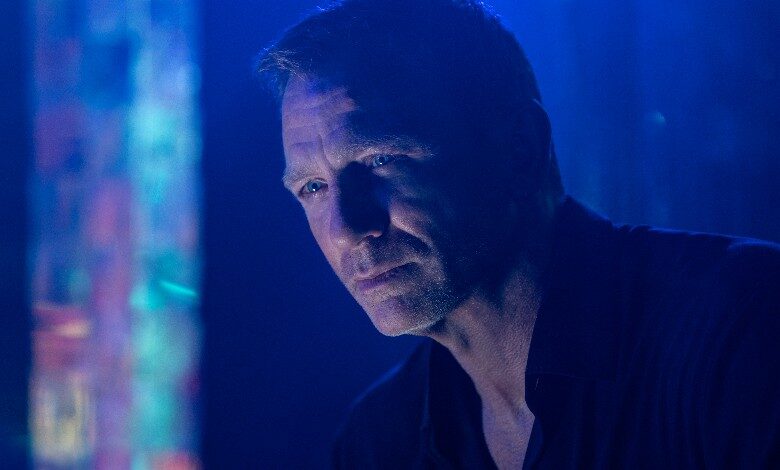 "No Time to Die," the 25th installment of the James Bond series, does the impossible in the film's first 20 minutes.
It makes 007 feel fresh again.
Director Cary Fukunaga brings something vital, and unexpected, to the long-delayed film, tweaking a key part of the franchise in the process.
And then that formula finally kicks in, and we're left with a solid, unspectacular Bond that delivers one more shocking revelation – no spoiler alert required.
It doesn't go woke despite all the virtue signaling of the past year.
NO TIME TO DIE | Final US Trailer
Daniel Craig is back for the fifth and final time as the super spy, now a retired agent blissfully in love with Léa Seydoux's Madeleine. We saw the two fall for each other during the dispiriting "Spectre" six years ago.
Their romance is interrupted, of course, and suddenly James' old CIA pal Felix (Jeffrey Wright) is trying to lure him back into the spy business. A Russian scientist (David Dencik) is missing, along with a bio weapon dubbed Project Heracles, which has some similarities to a certain lockdown-inducing virus.
So much for escapism.
The action takes Bond to Cuba, where he meets the game Ana de Armas, the only actress in the film allowed to be remotely sensual. The saga's new bylaws restrict women from appearing scantily clad or showing skin in the grand 007 fashion. It's Bond's turn to do that, and Craig happily obliges once more in "Die."
A bigger threat remains for our hero, one that might outstrip the horrors of Spectre. Except the new Bond villain, played by Rami Malek, is barely in the movie for most of its running time. And by the time Malek makes his full-bodied entrance, we just don't care.
That decision capsizes a busy, but bland, finale.
RELATED: A 'Re-Imagined James Bond Is the End of 007
Team Bond has been telling us the future is female for the past year, so when the "new" 007 arrives – Lashana Lynch as Nomi – we expect the worst.
Mansplaining
Feminist speeches
Our hero taking a back seat so the patriarchy can be defeated
Nothing of the kind takes place.
She IS the new 007, but that development works well within the story structure and allows for some comical tension along the way.
Even if Nomi has a touch of Mary Sue about her.
And we can use that extra friction because "Die" isn't interested in bravura action beats. The franchise allowed other sagas, like "Mission: Impossible," to usurp 007's reign as the ultimate action series long ago. The best offered here is a short, but blistering, chase early in the film.
It's spectacular, and Bond appears to be in real jeopardy. It's all downhill from there, but never as high on the disappointment scale as "Quantum of Solace" or "Spectre."
NO TIME TO DIE | New Agents
"No Time to Die" must eventually follow the Bond template, but it's how Fukunaga does so that proves lackluster.
We have the prototypical Bond villain, but we never get a full sense of his motivation.
A few "classic" Bond quips elicit moans. If you want to leave one 007 trope in the cultural dustbin, it's that.
The third act ends, where else, in the villain's lair, but what transpires within is perfunctory at best. The inevitable gunplay could be seen on any generic TV show.
Bond should be better.
It's also unforgivable to create a Bond film that flirts with the three-hour mark (2 hours, 45 minutes). There's no obvious fat to be trimmed, but the story doesn't require a massive amount of screen time to tell it.
RELATED: Why Roger Moore Was the Right James Bond for His Times
When we're finally reunited with Blofeld, so poorly handled in "Spectre," it feels like a relief. That's primarily because Christoph Waltz can make any scene worth watching. His time bickering with Bond is a highlight, but it should be merely icing on the 007 cake.
Other supporting players are welcome but hardly scene-stealers. We do get an obligatory gay reference, the kind that arrives via a single line and won't be enough for the woke bean counters.
And then there's Craig, fully invested in the role and taking no guff. He lacks the humor of Roger Moore, but his blunt style remains his 007 calling card. He will be missed.
"No Time to Die" is, ultimately, a love story (with plenty of Fan ServiceTM mixed in). We have a new gadget or two courtesy of Q (Ben Whishaw) and the ubiquitous M (Ralph Fiennes, sparring with Bond more than ever).
The final moments offer something we've never seen in a Bond movie before. By then, it's too little, too late.
HiT or Miss: Bond is back and the caretakers of the franchise haven't forced him to "change with the times." What's missing, alas, is the frenzied action and fun of its predecessors.