Industry News
Opinion
Could Woke Marketing Behind Bond Crush 'No Time to Die' (and the Franchise)?
Daniel Craig and co. torch the saga's rich history .. will hardcore fans stay home?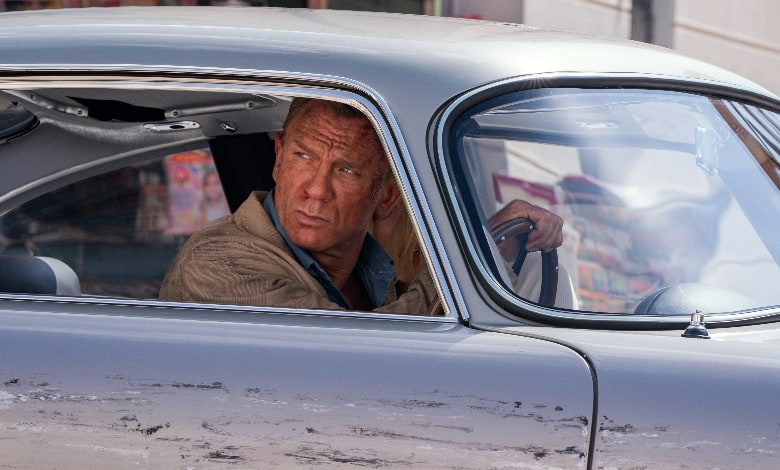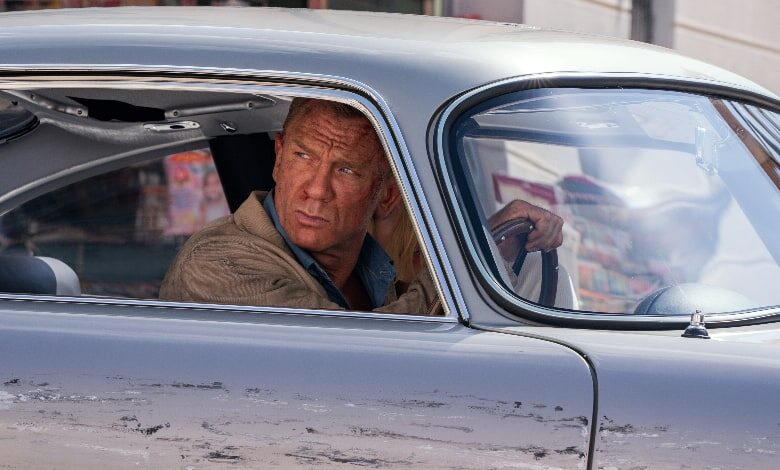 The team behind 2014's "Exodus: Gods and Kings" had a funny way of promoting the Biblical epic.
Director Ridley Scott compared Moses, played in the movie by Christian Bale, to terrorists.
"In today's world, he'd be pursued by missiles and jets and creamed. Or not. He was very clever, a very good leader," the director told one scribe.
Exodus: Gods and Kings | Official Trailer [HD] | 20th Century FOX
Bale, in turn, dubbed his character "schizophrenic" and "barbaric" in a prior press interview.
Those comments did little to convince faith-based audiences, already wary of Hollywood's spiritual intent, that the film would speak to them. "Exodus," with a reported budget of $140 million, earned only $65 million from U.S. theaters.
It's not fair to blame the film's tepid haul on those comments alone, of course. It's also clear they did little to rally the demographic that turned "The Passion of the Christ" into a blockbuster.
Is something similar afoot with "No Time to Die?"
NO TIME TO DIE | Final US Trailer
The latest James Bond adventure, and the last to star Daniel Craig as 007, will finally hit theaters Oct. 8 after several pandemic-related delays. The spy caper features Oscar winners Rami Malek and Christoph Waltz alongside Lea Seydoux, Naomie Harris, Ralph Fiennes and Lashana Lynch.
Team 007 have been promoting the film, on and off, for more than a year given said delays. That gave the cast and director plenty of time to share why Craig will leave the franchise on the highest note possible.
They've done more than that, though.
RELATED: A 'Re-Imagined' Bond Is the End of Bond
Director Cary Fukunaga ("True Detective," "Beasts of No Nation") recently suggested Sean Connery's 007 essentially raped a character in 1965's "Thunderball." That comment got heavy media saturation, understandably so.
What he said later could be more damaging to the Bond brand.
"You can't change Bond overnight into a different person. But you can definitely change the world around him and the way he has to function in that world. It's a story about a white man as a spy in this world, but you have to be willing to lean in and do the work to make the female characters more than just contrivances."
Intersectionality alert!
RELATED: Why Roger Moore Was the Perfect James Bond for the Times
The very last thing a Bond fanatic wants to hear about is the icon's "white privilege" or how he must take a step back to allow the female characters to shine.
One reason Bond endures, both as a franchise and pop culture institution, is that he hasn't changed dramatically with the times. Sure, Craig won't be swatting any starlet's rump in his films like Connery once did. Has a single Bond fanatic demanded a repeat of that crude gesture?
He's still James Bond, a cold-blooded killer and a ladies magnet. He's not woke, and in today's society that's a statement unto itself. And a relief.
Yet the stars behind the movie want us to believe the new Bond takes his cues from Lena Dunham as well as Ian Fleming.
NO TIME TO DIE | New Agents
The recent Bond featurette introduces us to two new secret agents spotlighted in the film, played by Lynch and Ana de Armas.
"The world's moved on, Commander Bond," Lynch's character warns him in a clip from the film. Is she calling him a relic from a bygone era? Or are they using that moment to make audiences think just that?
If so, why?
Bond has built a core following since 1962. Why would any film studio, actress or marketer, try to distance itself from that fan base if not insult it directly?
There's more.
"'No Time to Die' represents change," the teaser announces. If it ain't broke … fix it until it is?
The film's woke marketing push doesn't end there. New "Bond" scribe Phoebe Waller-Bridge of "Fleabag" fame got plenty of attention for her script doctoring work.
Finally, the cast and press cried in near unison. Women will matter at long last in a Bond film.
Except Bond movies often have robust female characters. Sure, some may be seen in a bikini here or there. Others drop in and out for eye candy purposes. Others fight alongside Bond, give him fits or simply become integral to the story.
In "Skyfall" 007 took his orders from Dame Judi Dench, one of eight times the actress appeared in the franchise. Has the team behind "No Time to Die" seen any Bond movies?
Even more alarming?
Fukunaga reportedly considered a scene in which Lynch's character visibly disposes of a sanitary napkin because … empowerment!
"We had one conversation about her maybe being on her period in one scene," Lynch said. "And maybe at the beginning of the scene – and I spoke to Cary about this – throwing her tampon in the [bin]."
What's next, Bond leaves a bathroom stall with TP on his shoes? Isn't this supposed to be escapism?
View this post on Instagram
Craig himself may be a driving force behind the franchise's "change."
"There are certain things attached to Bond of which we would say: 'No, you can't do that anymore … We're very conscious of what's going on in the world at the moment, but we're still storytellers, we're still trying to entertain an audience."
Did Hollywood not learn its lesson from two recently stalled franchises?
The 2019 "Charlies' Angels" reboot ditched the glamour and sexuality of the franchise for virtue signaling and feminism. It sank what the filmmakers hoped would be a rejuvenated series, making a pathetic $17 million stateside.
The "Terminator" series also collapsed in 2019 after the creative team behind "Terminator: Dark Fate" benched star Arnold Schwarzenegger from the early marketing and the film's first half.
Hint: "Terminator" fans care more about Ah-nuld than woke virtue signaling.
Terminator: Dark Fate (2019) - Highway Chase Scene (2/10) | Movieclips
Do you even need to ask what happened next? The film earned even less than its disappointing predecessor, "Terminator Genisys" ($89 million to $62 million in the U.S.).
Will "No Time to Die" suffer a similar fate? Early ticket sales in the U.K. are robust, and the marketplace is thinner than usual due to the pandemic.
Yet Bond fans have had plenty of time to consider all the woke marketing behind "No Time to Die." If a fraction of them wait until the film's streaming debut, the Bond franchise could be in trouble.