Industry News
Opinion
Late Night Laughs at Cancel Culture Crushing Dr. Seuss, the Muppets
Colbert and Meyers can't see the dangers tied to erasing our cultural institutions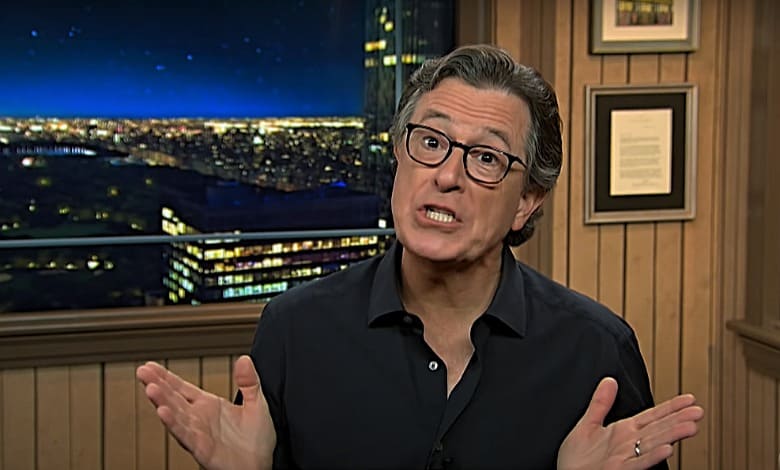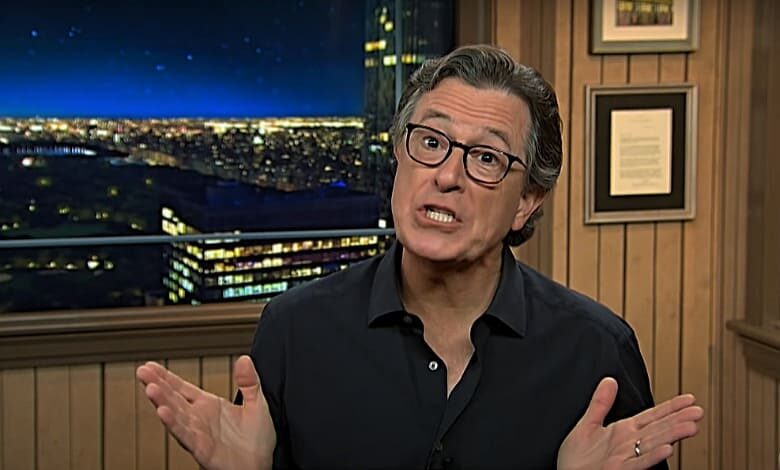 It goes without saying that today's late night comics won't mock the new Biden administration.
They've made it crystal clear their shows are progressive propaganda first and foremost. Speaking "truth to power" comes in a distant second. Some nights it ranks dead last.
When you wait nearly a year to call out a corrupt governor, that's all the proof you need.
These comedians still could, in theory, pay attention to the culture wars attacking beloved institutions. Take Disney+ inexplicably slapping warning labels on classic episodes of "The Muppets." Just this week the Dr. Seuss estate decided to stop publishing six of the author's works because a very select few believe they contain racist imagery.
That's despite Dr. Seuss's own stepdaughter swearing he didn't have a racist bone in his body.
Enter Stephen Colbert.
The far-left "Late Show" host chortled about the Dr. Seuss cancellation, ignoring the decades of joy his books have given children across the globe.
Nothing to see here, folks. Move along.
Dr. Seuss Is Not Cancelled, It's Just Time To Retire Books With Racist Imagery
"It's a responsible move on their part … they recognize the impact of these images on readers, especially kids," he said. What impact? Kids have read these books for decades without any impact save giggles and hugs from their parents.
He then cued up Fox News clips to mock anyone calling this another "Cancel Culture" moment.
If you're worried your books shelves just got a bit duller, he advised, why not add tomes written by authors of color to cushion the blow?
"It's fun to read books written after the '40s," he said with a twinkle.
It's worth noting his fellow liberals once tried to cancel Colbert for using allegedly racist language in speaking a fake Asian dialect.
''Oh, I ruv tea. It's so good for you. You so pretty, American girl," Colbert, in his conservative talk-show host persona, jibber-jabbers in the 2005 segment. "You come here. You kiss my tea make her sweet. I need no sugar when you around. Come on my rickshaw, I give you a ride to Bangkok."
RELATED: Is This Stephen Colbert's Lowest Moment Yet?
Over at the far-left "Late Night with Seth Meyers," the host is tsk-tsking those dumb conservatives for suggesting there's a culture war taking place at all. He used the just-wrapped CPAC convention as the introduction to his larger points.
…the only truly unifying thing at CPAC, the beating heart of modern conservatism, were the dumb, invented culture war grievances, as evidenced by their complaints about total nonsense, like The Muppets and Mr. Potato Head….
I mean, I guess I would be concerned about Mr. Potato Head if I answered to Mr. Blockhead. I mean, Matt Gaetz's head has sharper corners than military sheets also. That's really what you think Americans care about amid a pandemic, an economic crash — The Muppets and Mr. Potato Head? My kids don't even care about The Muppets and Mr. Potato Head. They want to watch Fortnite streams on Twitch.
If the Muppets and Mr. Potato Head cancellations happened in a cultural vacuum Meyers might have a point.
They didn't.
How can a supposedly shrewd comic not connect the hundreds, and hundreds, of dots surrounding the woke mob, Cancel Culture and the push to erase history?
It's not an accident, though.
Both Meyers and Colbert realize it's conservatives fighting back against Cancel Culture and the totalitarian Left. That means they must defend the indefensible to sustain their progressive bona fides.
They clearly don't care how poorly history will judge them.
UPDATE: Far-left host Jimmy Kimmel weighed in on Dr. Seuss' cancellation. On the surface, it appears he's horrified by the Cancel Culture attacks on the literary doctor.
Not quite.
He's more concerned about the political implications than any free speech worries.
"This is how Trump gets reelected, by the way" Kimmel told his audience. "Cancel Dr. Seuss, cancel Abe Lincoln, melt down Mr. Potato Head's private parts and throw them at the Muppets. That is his path to victory the next time around."