Industry News
Media Straight-Up Lies About Gina Carano's Box Office Clout
Even an august film site couldn't resist absurdly false attacks on Daily Wire star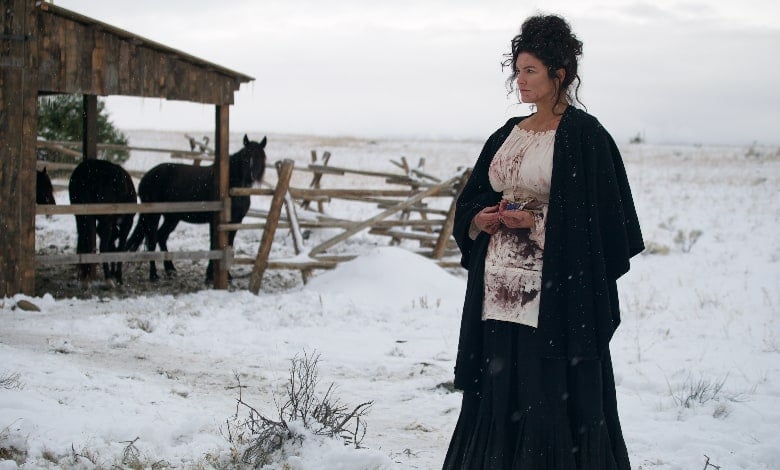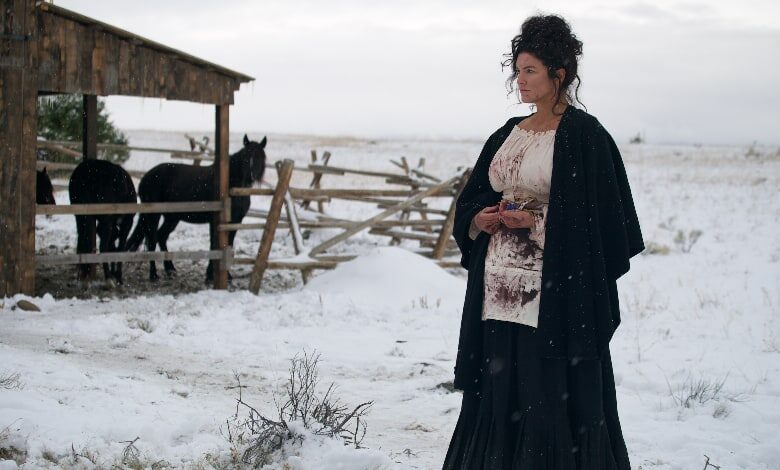 Reporters took sides in the Gina Carano vs. Disney battle, and it didn't take a Bernard Goldberg-like media guru to spot it.
They just did so again, but this time it proved even more embarrassing for them.
The Mouse House fired Carano from "The Mandalorian" in late 2021 for deviating from the progressive groupthink on the pandemic and trans pronouns.
Shapiro Reacts to Gina Carano Getting Canceled by Hollywood
Carano's fireable offense? She played the Nazi card in the most gentle, and humanizing, way possible. Her social media message explained how conservatives are under dehumanizing attacks in America.
"Jews were beaten in the streets, not by Nazi soldiers but by their neighbors…even by children…Because history is edited, most people today don't realize that to get to the point where Nazi soldiers could easily round up thousands of Jews, the government first made their own neighbors hate them simply for being Jews. How is that any different from hating someone for their political views?"
That's unlike stars who called Trump supporters Nazis or dubbed Donald Trump the next Hitler. That cruel rhetoric diminished the Third Reich's atrocities, but no one has paid a price for it. Nor has anyone dubbed that hateful language anti-Semetic.
RELATED: JAMES GUNN PLAYS 'TRUMP IS HITLER' CARD 8 TIMES
Reporters hoped Carano's career would never recover. How did we know? They didn't defend her free speech rights to share unpopular opinions. They also routinely misled the public on what Carano said, repeating the Disney spin that her comments were anti-Semitic.
Pure lies.
Carano stood tall against the Cancel Culture mob, and she was rewarded with a starring role (and producer credit) for the Daily Wire western "Terror on the Prairie." Later, she snagged a supporting turn in "My Son Hunter."
Except the corrupt press isn't done attacking Carano. This time, their efforts made them look pathetic.
Richard Newby, a contributor to The Hollywood Reporter, Fangoria, the A.V. Club and Vulture, Tweeted out the box office results for "Terror on the Prairie."
https://twitter.com/RICHARDLNEWBY/status/1612499484872937472?ref_src=twsrc%5Etfw%7Ctwcamp%5Etweetembed%7Ctwterm%5E1612499484872937472%7Ctwgr%5E9d79b3245eb0413fd7ffe5bba8784ead6d31437f%7Ctwcon%5Es1_&ref_url=https%3A%2F%2Fwww.avclub.com%2Fembed%2Finset%2Fiframe%3Fid%3Dtwitter-1612499484872937472autosize%3D1
Let's put aside his attacks on a woman unfairly fired for far less offensive actions than Alec Baldwin, Jimmy Kimmel, Bette Midler and other doctrinaire liberals. Once upon a time, journalists stood up for free speech, even for unpopular comments.
Those days are long over.
Newby is crowing about the film's poor box office receipts, but the film wasn't released theatrically in the U.S.
Zero theaters.
OFFICIAL TRAILER | "Terror On the Prairie"
The film, a low-budget oater co-starring Nick Searcy and Tyler Fischer, was released exclusively for Daily Wire subscribers. Even if it generated millions of views the site had no plans to release it theatrically.
The site's "What Is a Woman?" documentary proved a social media sensation and likely scored plenty of eyeballs for the site. It, too, never graced a single screen stateside.
Was that a box office bomb, too, by Newby's logic? It's like dunking on "Turning Red," the Disney+ exclusive, for making zero dollars in the U.S. (It did through no fault of its own).
Newby's resume suggests he's a veteran entertainment reporter. How could he not understand how the modern film landscape works?
RELATED: HOW LIBERAL MEDIA BIAS EXTENDS TO ARTS COVERAGE
Multiple Twitter users tried to educate him on the subject. He's either immune to facts that don't align with his worldview, or he didn't bother reading his replies.
It gets worse.
The far-left A.V. Club published a story similar to Newby's faulty "research."
The story brims with immature ramblings, like a blog entry meant for Daily Kos. It even sneaks up to the truth and then makes up a reason against it.
Carano, whose other recent roles include playing a secret service agent in the Breitbart News-distributed Hunter Biden movie, responded to point out that it's actually normal for a movie released on a streaming service to make no money. (It isn't; they usually attract enough interest for even limited theatrical runs.)
The Daily Wire isn't interested in showing its films in theaters at the moment. None of its films enjoyed a traditional theatrical release. The model is to create a cache of non-woke entertainment and lure subscribers hungry for right-leaning news and original entertainment.
We're then told "Terror on the Prairie's" supposed audience, conservatives, didn't like it via some cherry-picked online comments. But the film sports a healthy 84 percent "fresh" score from audiences – which are primarily Daily Wire subscribers and, therefore, conservative.
The film's IMDB.com score proved lower, though, with a 5.3 out of 10 rating. The bulk of the complaints centered on the film's gentle pace and extreme violence.
Editor's Note: This reporter is a freelance contributor to The Daily Wire
The few critics who dared to review a "conservative" movie like "Prairie," which isn't conservative in the least, gave it an 83 percent score,
Decider.com also piled on, albeit in a less juvenile fashion. The site sniffs at the truth, but essentially ignores it and attacks Carano instead,
The film was produced by the conservative media company Daily Wire, which is run by Ben Shapiro, and has only been released digitally, which is how Carano defends its lackluster profits. Still, she seems less interested in the box office performance than sticking to her political guns, saying, "The genuine bag fumble is sell out journalists like you who sold out America and stopped asking questions to be liked by a fickle manipulated mob. That is what you valued and that will be your legacy."
Surely other film sites wouldn't make the same mistake as both Decider.com and the A.V. Club. Indiewire.com, a site steeped in Hollywood information, did just that.
Indiewire even amplified the AV Club's dubious messaging that the film proved too "woke" for right-wing audiences. It duplicated the same screen shot from the A.V. Club because cherry-picking facts that fit your pre-approved narrative is Journalism 101.
One of the biggest box office failures of 2022 was "Terror on the Prairie," the Ben Shapiro-produced Western starring Gina Carano. It marked Carano's first major role since being fired from "The Mandalorian" over a series of social media posts that many viewed as Anti-Semitic. The film only grossed $804 during its one-day theatrical run despite any star power that the actress might have on the political right.
Pajiba, an overtly liberal site, rode to the truth's rescue. The site wanted the false narrative to be accurate to smite Carano. It understood the Hollywood mechanics in play.
The tweet provoked a lot of har-har-hars at Gina Carano's expense, and while I hate to burst everyone's schadenfreude bubble, it's not accurate…
The $804 number came from The Numbers, which attributed that number to one screening in one theater where no admission was charged. Ergo, the box-office failure of Terror on the Prairie is misinformation because there was no box office for Terror on the Prairie, except in the United Arab Emirates and Russia.
The site then turns on Carano in the expected fashion, but at least it got the facts straight.
We don't know how successful "Terror on the Prairie" turned out to be. The Daily Wire is growing, and fast, and the film is a small part of that upward trend. The streaming numbers have yet to be revealed.
Did it spark the expected bump in new subscribers? Or is it part of the site's overall brand, and the content will continue to lure conservatives eager for non-woke stories?
One thing is clear. Reporters who torture the truth to smite their ideological enemies (half the country) make modern journalism look even worse than it already is.