Interviews
'Terror on the Prairie's' Tyler Fischer Fought the System … and Won
The crack impressionist finds his inner outlaw in Daily Wire western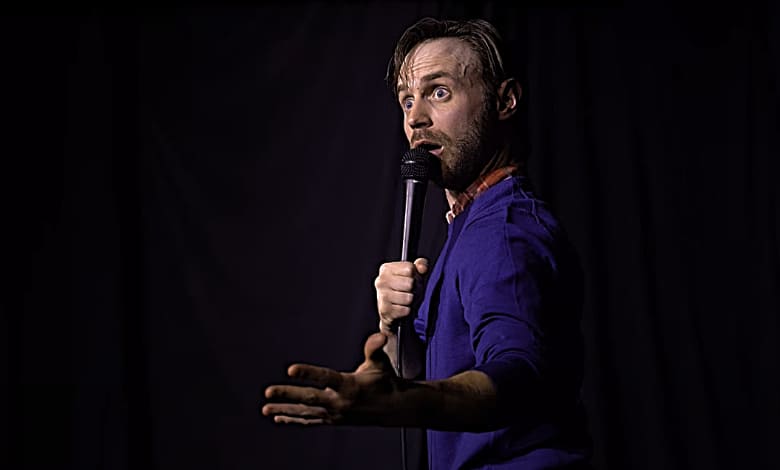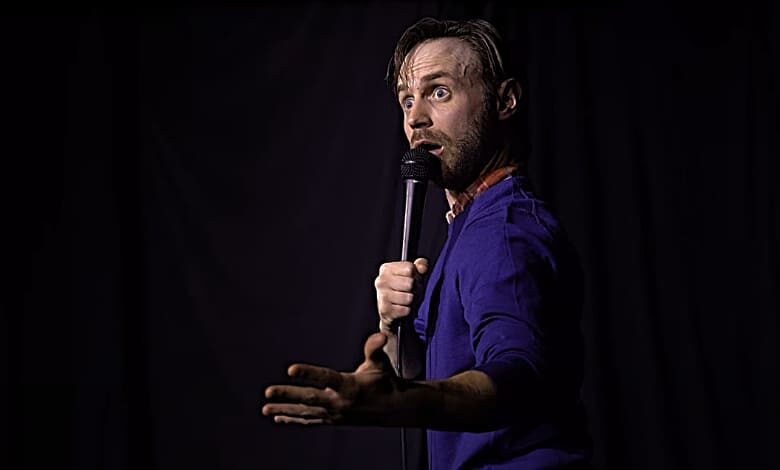 Tyler Fischer learned firsthand how fast social media networking can happen.
The versatile comic received an Instagram DM last year from veteran producer Dallas Sonnier. The "Shut-In" filmmaker had been spreading Fischer's comic videos online and Fischer thanked Sonnier for the social shares.
The producer got right to the point.
"Hey, this is gonna sound wild, but do you wanna audition for the new Gina Carano movie?"
A day later, Sonnier sent Fischer a new message: 'I'll see you in Montana."
OFFICIAL TRAILER | "Terror On the Prairie"
Fischer plays a member of the villainous gang hunting Carano's character in "Terror on the Prairie," The Daily Wire's new indie western. It's the latest career boost for Fischer, host of "The Tyler Fischer Podcast" and a rising online star thanks to his Dr. Anthony Fauci impressions.
The classically-trained actor attended the University of Rhode Island and, later, spent time in London studying Shakespeare before calling the Big Apple home.
He landed some off-Broadway gigs and mixed stand-up comedy into his work repertoire. Fischer faced the usual uphill battles as an actor and stand-up comedian, but one particular obstacle caught him flat-footed.
He was a straight white male in an entertainment business that sometimes looks down on that demographic.
"I quit acting for three years," he says from the "Terror" set in Montana. "There wasn't anywhere to go. Everyone was just putting up with it. They're afraid to speak out … the narrative is that if you're white you can't be a victim of racism or discrimination."
RELATED: Uncanceled: Carano's Bask with 'Terror on the Prairie'
He even recorded one conversation where the agency representative admitted his skin color was the problem.
"I didn't even have political views … it was just skin color and gender," he says.
(He's currently suing his former agency for race discrimination)
"It led to three years of depression and almost throwing away my career," he says, until he realized he build his brand outside the entertainment mainstream … on his own terms.
"I'm not gonna make it in Hollywood, so I'm gonna make my own stuff," he says. He started a podcast, continued doing stand-up comedy and created a Patreon account so fans could officially have his back.
It worked.
Important Fauci Update: Wear masks in the shower!
He snagged sponsorship offers, drew revenue from his YouTube clips and built a fan base willing to pay for his art.
"My social media following grew tenfold in two months," he says. "I can now start making not just a living but a good living."
In recent months Fischer rebelled against draconian COVID-19 policies and stood tall as some of his peers bowed to Cancel Culture pressures.
The "Terror" gig found him alongside some like-minded rebels, from star Carano to co-star Nick Searcy of "Capitol Punishment" fame.
"Me and Nick were Twitter pals already … I didn't know he was in the film," he says. "Gina had seen some of my stuff already … it was all very comfortable, like we all knew each other."
Fischer isn't overly political with this work. He does embrace free speech and slams government overreach, but he avoids partisan broadsides in his podcast.
Trump vs Biden impression! (stand-up comedy)
"I make fun of everybody. Trump. Biden. Fauci," he says. The latter impression, devastatingly accurate, even earned him some Big Tech censorship.
Fischer didn't choose to be as outspoken, and rebellious, as he is today.
"There's no resort left," he says, adding the next generation of comics may fight similar battles to be their authentic selves.
"I feel bad for kids or anyone … whether it's the white thing or they're just afraid of taking a risk on stage. I feel like you can't develop if you can't go through that," he says.
"Terror on the Prairie" is part of The Daily Wire's effort to produce entertainment that's woke-free and mostly apolitical. That's a perfect match for Fischer, but he says simply embracing free speech principles got him labeled in the eyes of many.
"If you're outspoken they put you in a specific political fence. I'm deemed far right," he says, but adds some fellow stand-ups are fighting back against Cancel Culture the old fashioned way.
At the ballot box.
"Comedians will come up to me and say, 'I just voted for the first time in my life last year,'" he says.