Industry News
Opinion
Panic Over 'My Son Hunter' Shows Left Won't Cede Culture Without a Fight
Films sharing inconvenient truths, pro-life views face withering industry attacks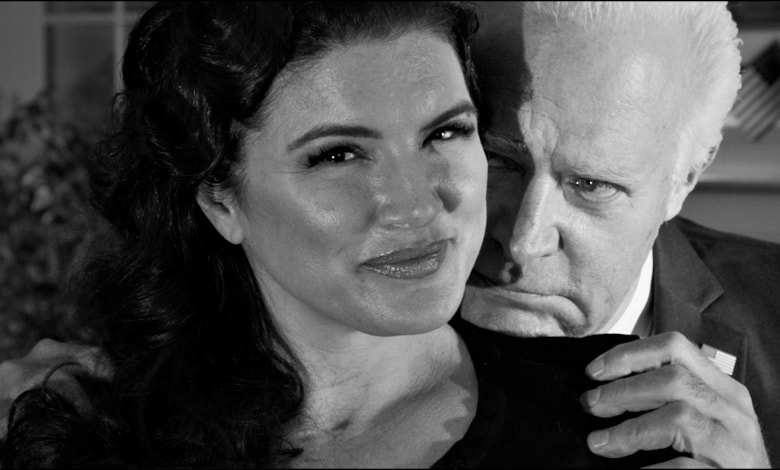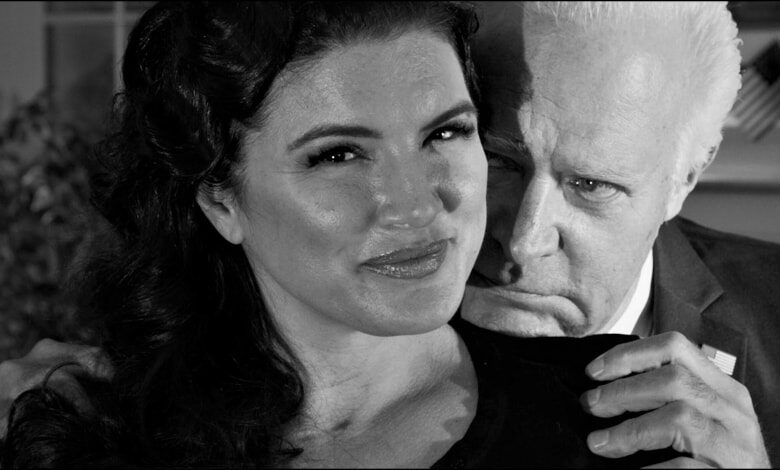 Conservatives in Hollywood face a David versus Goliath-sized struggle, and there's nary a sling in sight.
Tell that to the media outlets hyperventilating over "My Son Hunter."
The Breitbart News film brings the Hunter Biden laptop story to life, with all the drugs, prostitutes and sketchy business deals the press concealed.
My Son Hunter Full Trailer | MySonHunter.com
Director Robert Davi's film can't be seen in any traditional theaters. The stars, including Laurence Fox and Gina Carano, won't sit on any late-night couches to promote the film. And the team behind the movie lacks the resources for billboard promotion or other tried and true techniques.
It's just one indie film amidst a massive sea of content.
The reaction so far is commensurate with a 3,000-screen release with the full weight of a studio behind it.
The Guardian: The rightwing Hunter Biden movie is for fringe lunatics: Laurence Fox and Gina Carano star in an unhinged low-budget drama based less on fact and more on conspiracy theory.
The Independent: Wherever you happen to fall on the political spectrum, it is often hard to conjure much sincere sympathy for celebrities: a waning Hollywood career would, frankly, be a luxurious problem for most people to have. But it's hard not to shed a small tear for Carano and Fox, who have made their beds and now seem intent on lying in them – feculent, lice-ridden sheets and all.
Rolling Stone: The right wing's obsession with the president's son has taken the form of a feature film filled with strippers and drugs, but nothing of substance (packaged with a listicle of 25 negative reactions to the film…)
The Daily Beast: Why Putin's Henchmen Are Dying for This American Movie to Debut
More will likely follow.
Why such venom toward an indie movie covering a topic the mainstream media and Big Tech hid during an election cycle? Can't this story be told, warts and all? Shouldn't Hollywood, with its wondrous resources and endless talent pool, have told it first?
Why so scared? Critics routinely review bad movies, but their critiques don't rise to this level.
The film is far from alone in experiencing such blowback.
The Daily Wire's nascent film slate got pelted early and often over the past year. Reviewers pounded slick, well-produced movies like "Shut In," "Terror on the Prairie" and "Run Hide Fight" far beyond what typical "clunkers" receive.
Film outlets recoiled at Ben Shapiro's platform going Hollywood, even while the initial movie slate proved aggressively apolitical.
Pro-life films endure similar struggles.
Unplanned Official Trailer - In Theaters March 29
The 2019 movie "Unplanned" faced blowback across the culture. TV networks refused to air commercials for the film. Music publishers wouldn't allow their songs to be heard alongside the story. The film earned an "R" rating despite material that barely deserved a PG:13 designation, presumably to keep some audiences from watching it.
More recently, the Kendrick Brothers shared the curious resistance they faced over the upcoming film, "Lifemark." The movie shares a pro-adoption, pro-life perspective.
The directing duo, who produced the Kirk Cameron feature, have plenty of indie hits to their credit, including "War Room," "Fireproof" and "Courageous." Alex Kendrick shared with Christian Headlines why they had to pursue an atypical path for the film's release – a special engagement run via Fathom Events starting Sept. 9.
"It was interesting when we shot this film, several of the studios that have courted us in the past, and [have] wanted us to go with them as distributors, they all turned down this film… And so we said – it's okay, so we would go to a second and a third studio, and they all said, 'We want anything you got but this one.' Because they're saying this is such a touchy subject and a battleground."
The film won't be distributed by Sony Picture's Affirm Films, the studio's Christian shingle.
Now, compare that to the reception pro-abortion films receive.
Earlier this year several pro-abortion films graced Robert Redford's Sundance Film festival. "Call Jane," starring Elizabeth Banks, debuts Oct. 28.
Call Jane | Official Trailer | In Theaters October 28
The film follows a housewife (Banks) seeking an abortion in late 1960s America, a search aided by women known as the Jane Collective.
"The Janes," a documentary covering similar material, also enjoyed a Sundance premiere and can be seen on HBO.
If film critics dislike either project the reviews won't compare to what "My Son Hunter" suffered. Nor will those films encounter the obstacles that "Unplanned" faced en route to its shocking box office debut ($19 million).
They're allowed to tell their story, their way. And that's the way it should be. Stories that offer a different perspective, however, run into considerable backlash.
Progressives in both Hollywood and the media want the cultural landscape to be permanently one-sided. It's our stories, our way, and intruders will be treated harshly.
We're seeing that in real time with "My Son Hunter."
Now, it's up to audiences to determine if "My Son Hunter" and other subversive stories can survive those attacks and draw a sizable crowd.