Media Bias
Industry News
Opinion
Are Entertainment Reporters Providing Cover for Seth Rogen, James Franco?
Charlyne Yi's bold charges against the pair get little press coverage ... why?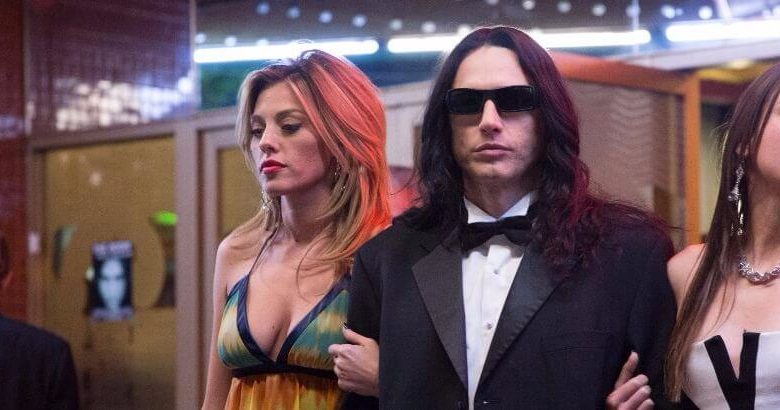 Some news stories get far more attention than others, and there's often a reason for it.
When a liberal celebrity unleashes an anti-Trump jeremiad, for example, it quickly ricochets around the web. If that same star does something embarrassing, or hateful, on social media, reporters often look the other way.
Are we seeing something similar happening again?
Over the weekend actress/author Charlyne Yi leveled a provocative charge at the team behind "The Disaster Artist." The Oscar-nominated film, a behind-the-scenes look at the creation of "The Room," co-starred Yi in a small role.
The Disaster Artist | Official Trailer HD | A24
Yi revealed via her Instagram account that she wanted to exit the project once she learned about several women accusing star James Franco of sexually charged misbehavior. The film's creative team wouldn't let her. Instead, they essentially tried to buy her silence.
"When I tried to break [a] legal contract & quit disaster artist because James Franco is a sexual predator, they tried to bribe me with a bigger acting role," she wrote. "I cried and told them that that was the exact opposite of what I wanted, that I didn't feel safe working with a fucking sexual predator."
She said the film production tried to minimize the accusations against Franco by saying it was "so last [year]" and that he had "changed."
View this post on Instagram

The "127 Hours" actor's reputation took a hit in 2018 following an LA Times report in which five women said Franco had been "inappropriate or sexually exploitative" with them.
Earlier this year Franco settled with two former students who accused him of sexually inappropriate behavior.
What's interesting about the timing of the incidents in play, though, is that Yi learned of Franco's alleged behavior roughly a year after it became public knowledge. The LA Times story dropped in 2018, long after "The Disaster Artist" hit theaters.
Yi's allegations likely happened even earlier since they occurred mid-production. Was this another Hollywood open secret?
We don't know the whole truth behind the matter, of course, since neither Rogen nor Franco have publicly addressed the matter … yet. Some news outlets did cover Yi's accusations, including the far-Left IndieWire.com and the left-leaning Daily News. Still, the overall media attention given to the story has been modest at best, except within outlets dedicated to Hollywood news.
It's non existent so far.
Think Variety, The Hollywood Reporter, Deadline and The Wrap. None of those sites so much as mentioned the matter as of April 12.
Why?
The charges against Rogen are noteworthy in that the comic actor hasn't been hit by controversy during his thriving career to date, and any story tied to Hollywood's #MeToo reckoning is important.
What else is in play?
Rogen is an active liberal, using his clout and social media accounts to slam the GOP whenever possible. He even proudly shared how he insulted former Rep. Paul Ryan in front of the Republican's own children during a public meeting.
He's also taken a turn for the woke in recent years. He's downplayed his past 'problematic' successes, like "Superbad," and shot his "Neighbors 2: Sorority Rising" sequel with two female scriptwriters assembled to make the story empowering.
His 2019 flop "Long Shot" marinated in hard-left posturing.
Is that why these news sites are laying low, much like how the woke mob let liberals like Jimmy Kimmel and Howard Stern off for their problematic past material? Many of today's journalists are as woke as Lena Dunham, and serve as more activists than reporters.
RELATED: Cruz Exposes Seth Rogen as Part of the Hollywood Blacklist 2.0
Rogen himself acknowledged the Franco allegations several years ago but insisted he couldn't offer any comment on the matter. He did say he'd keep working with the star, though.
Both Rogen and Franco remain active members of the Hollywood community, even while stars who have committed far less have watched their careers come to a screeching halt.
Will Hollywood media outlets remain mum on Yi's accusations? Will journalists continue to pick and choose their news stories based not on their worth but on the ideological makeup of the players?