Lists
15 Amazing Netflix Movies You Missed in Theaters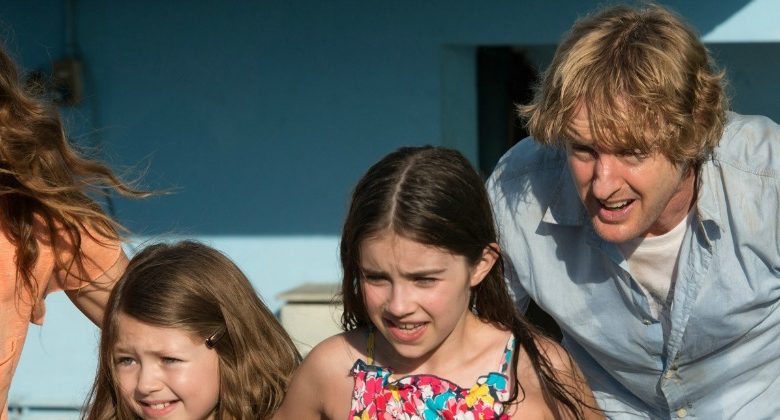 Netflix may be revolutionizing the way we watch TV, but the streaming giant isn't perfect.
Some of its original fare is downright brutal (see "Okja" or "Friends from College" for two recent examples). It also delivers the kind of content that makes you wish you read a book instead.
Any book, for that matter.
The streaming service still supplies a crush of movies well worth your time. And we're not talking "Rogue One: A Star Wars Story" or "Moana."

The films in question didn't get much attention in movie theaters. Blame lousy marketing campaigns, sour reviews or an overcrowded marketplace.
That doesn't mean they aren't worth your time. In fact, some of the films below are flat-out excellent. Remove the box office stigma, and you've got a great alternative to the obvious smashes like "The Defenders" and "House of Cards."
Sometimes the best Netflix movies are the ones that offer the biggest surprises.
"No Escape"
Why it bombed? Owen Wilson, action hero? Critics savaged it for PC reasons in similar ways to the broadside against Amy Schumer's "Snatched." You can't get away with depicting members of a foreign culture acting in barbaric fashion.
No Escape Official UK Trailer #1 (2015) - Owen Wilson, Pierce Brosnan Movie HD
Why It's Worth a Look: Ignore that unfair critique. The story of an ordinary family caught up in a coup is the definition white-knuckle thrills. Casting the Everyman Wilson proved a brilliant decision. The comic actor, along with a gritty Lake Bell, capture what parents will do to spare their children from harm. Spoiler alert: Just. About. Anything.
"Housebound"
Why it bombed? Kiwi horror comedies don't exactly have a strong box office track record.
Why It's Worth a Look: There's talk of an American remake, as if stateside audiences just can't process a New Zealand accent. That's silly, but if it draws attention to the source material all the better. This is smart, savvy storytelling about a troubled young woman (Morgana O'Reilly) forced to move back in with her parents. The house in question just might be haunted, though, giving O'Reilly's character more to worry about than just parental angst.
"The Founder"
Why it bombed? Oscar-bait films need critical love more than most movies. "The Founder" didn't get much, which made its January 2017 release underwhelming.
Why It's Worth a Look: Keaton is sensational playing the mercurial Ray Kroc, the man who helped make McDonald's a fast food titan. The story is rock solid, but it's the way "The Founder" captures capitalism, warts and all, that is the most impressive. You'll alternately cheer and boo Kroc as he slips the franchise out from under its creators' fingers.
"Backcountry"
Why it bombed? No big stars, a generic title and not much publicity yielded the expected results.  The film's widest release? One theater, $13K total box office receipts.
Backcountry - Official Trailer I HD I IFC Midnight
Why It's Worth a Look: It's a firecracker of a story on a shoestring budget, powered by star Missy Peregrym of "Stick It" fame. A couple heads into the woods for camping, hiking and some good natured flirtation. They find they're not alone, which is where the trouble begins. This is lean storytelling, with enough romantic friction to engage us before the true villain appears.
The Invitation
Why it bombed? A cast filled with character actors lacking marquee pop didn't help. Yet another generic title made matters worse. These kind of slow-burn thrillers are a tough sell.
The Invitation Official Trailer 1 (2016) - Logan Marshall-Green, Michiel Huisman Movie HD
Why It's Worth a Look: Director Karyn Kusama assembles a fascinating tale with elements of horror, drama and psychological fury. Friends and old new gather for an unusual dinner, an evening brimming with regret, resentment and maybe much more. Veteran actor John Carroll Lynch is one of many reasons to give this thriller a look.
The Sacrament
Why it bombed? Original horror movies have a hard time breaking through without big studio marketing or deafening buzz.
The Sacrament Official Trailer #1 (2014) - Ti West Horror Movie HD
Why It's Worth a Look: Director Ti West leaned on actual tragedies to flavor the tale, set on a cult compound that seems too good to be true. The journalist assembled to investigate this "utopia" get more than they bargained for from the cult's leader (an outstanding Gene Jones).
World's Greatest Dad
Why it bombed? Robin Williams didn't mind going dark, but this entire film is pitch black to the core.
World's Greatest Dad (2009) Official Trailer #1 - Robin Williams Movie HD
Why It's Worth a Look: Director Bobcat Goldthwait introduces us to Williams' character, a failed author who takes advantage of his son's death to become a celebrity. Yuck, right? Yes, and no. This is pure black comedy, delivered with keen observations on our moral failings. Williams has never been better. Goldthwait has't been able to replicate the delicate balance between humor and heartache since.
Don't Think Twice
Why it bombed? Actually, by micro-indie film standards this dramedy performed better than most – north of $4 million.
Don't Think Twice Official Trailer 1 (2016) - Keegan-Michael Key, Kate Micucci Movie HD
Why It's Worth a Look: Still, those numbers indicate a very tiny slice of the movie going public checked it out. And that's a shame since comedian-turned-auteur Mike Birbiglia is a keen wit with an eye for intriguing elements. The story follows a flawed but funny group of improv comics scrambling for their big break. The trouble begins when one of their members hits it big. Funny, dark and occasionally insightful, this is quality filmmaking with an emotional edge.
Too Late
Why it bombed? It's the kind of story that's hard to pigeonhole and easy to misunderstand. It also treats Hollywood formula like Jonathan Winters handled that garage in "It's a Mad, Mad, Mad, Mad World."
Too Late Official Trailer 1 (2016) - John Hawkes, Dichen Lachman Movie HD
Why It's Worth a Look: Yes, the film isn't for everyone's tastes. Those who like it, though, will find it a minor revelation. The great John Hawkes plays a tortured private investigator in a story where the chronological order is both shaken and stirred. It's experimental and fascinating all at once, a surreal experience that yields rich rewards.
Jane Got a Gun
Why it bombed? The behind-the-scenes drama doomed it from the start, since the cast and crew underwent a musical chairs brand of shuffling. That never yields positive buzz.
Jane Got A Gun - Official Trailer
Why It's Worth a Look: That doesn't matter while watching the finished product. It's a strong, albeit minor western yarn with a great cast anchoring the material. Second amendment devotees will cheer Natalie Portman as the film's heroine, a woman no one would describe as a shrinking violet. Co-stars Joel Edgerton, Noah Emmerich and Ewan McGregor add gravitas to a tale that ends in a satisfying blaze of gunfire.
Desierto
Why it bombed? Hard to say, since the immigration story line got plenty of ink. Perhaps movie goers feared a lecture, not a tense thriller.
Desierto | Official Trailer 2 | Own it Now on Digital HD, Blu-ray & DVD
Why It's Worth a Look:  Director Jonas Cuaron (son of "Gravity's" Alfonso Cuaron) delivers a taut thriller with a heavy-handed premise. Mexican residents attempting to illegally enter the U.S. get stopped by a madman (Jeffrey Dean Morgan) serving as a one-man "wall." He guns down anyone in his sights, forcing Gael Garcia Bernal to flee for safety. Look past the clunky messaging and you'll relish a slick thriller without an ounce of fat.
The Debt
Why it bombed? A $31 million haul isn't bad, but given the high-profile nature of the film those figures aren't impressive enough.
The Debt Official Trailer #1 - (2010) HD
Why It's Worth a Look: Helen Mirren stars as a former spy who once successfully tracked down a runaway Nazi. Or did she? The story takes place across time periods and offers the kind of smart storytelling we see less and less these days.
Suntan
Why it bombed? This Greek import had little chance of mass appeal given the nature of indie filmmaking.
Suntan Official Trailer 1 (2017) - Makis Papadimitriou Movie
Why It's Worth a Look: It's fun to watch a shlubby doctor who, to paraphrase Thornton Mellon, finds the Fountain of Middle Age. His flirtation with a group of hedonistic souls gives his life meaning … for a while. What follows Is scary and intense, with an ending that will stick with you for some time.
Don't Stop Believin' : Everyman's Journey
Why it bombed? It's hard to make coin when you're only in 23 theaters.
Don't Stop Believin': Everyman's Journey Official Trailer #1 (2013) - Documentary Movie HD
Why It's Worth a Look: An Asian singer with pipes that sound remarkably like Steve Perry's gets the chance of a lifetime. How? A rocker from Journey sees him on YouTube and gives him an audition. The movie features killer concert footage and a humbling tale of how Arnel Pineda became the voice of the classic rock outfit. The cultural shift Pineda experiences will touch you.
Drunk Stoned Brilliant Dead
Why it bombed? Documentaries without the names Moore, Spurlock or Gore attached rarely rock the ticket counter.
Drunk Stoned Brilliant Dead: The Story of the National Lampoon - Official Trailer
Why It's Worth a Look: The story of National Lampoon is perfect fodder for today's politically correct climate. The '70s comedy institution never pulled a punch. And it helped foster some of the sharpest comic minds of the era – including John Belushi and Chevy Chase. Watch it and mourn how PC scolds have handcuffed humor in the 21st century.