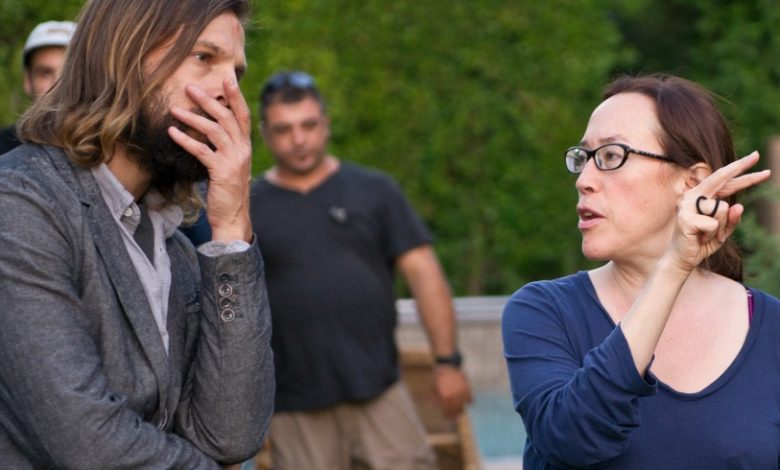 That doesn't necessarily happen for women directors.
"There's a sense of greater generosity for certain filmmakers who happen to be male. I wonder why that is," says Kusama, who burst onto the film scene with her 2000 drama "Girlfight."
She sees "an emotional, creative and financial stinginess around female artists" within the industry. "It's harder for women to have people just take a chance on them," she says.
Kusama may have directed bigger budgeted fare like "Aeon Flux" and "Jennifer's Body," but her first film in seven years, "The Invitation," finds her back to her indie roots.
The Invitation | OFFICIAL TRAILER | Drafthouse Films
"The Invitation" features a strong ensemble cast celebrating a reunion of old chums. Tragedy has touched some of their lives, and one friend (Logan Marshall-Green) suspects the gathering has a sinister purpose
The story is essentially set in a single home over a short time periond.  And the film's big reveal must be delicately obscured to keep the narrative intact.
RELATED: 9 Must-See Horror Films on Netflix
All of the above proved enticing to Kusama, who recently directed episodes of Showtime's "Billions" and Amazon's "The Man in the High Castle."
"That's what drew me to it. It was challenging material," she says of "The Invitation." To make sure these on-screen friendships felt genuine, Kusama asked the cast to both rehearse and get to know each other before cameras officially rolled.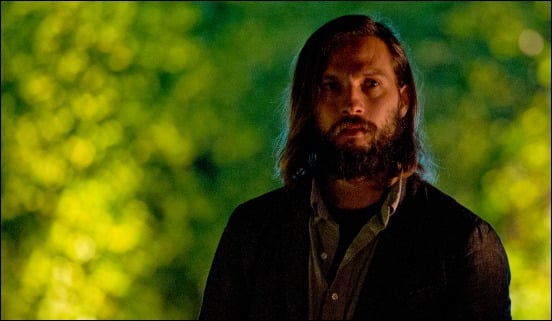 She sat down with each actor and explored their character's back story. Then, she and screenwriters Phil Hay (Kusama's husband) and Matt Manfredi encouraged them to expand that "blueprint" as they saw fit.
"Feel free to elaborate and depart from that … we gave as much freedom to them as possible," she says.
That meant working closely with veteran character actor John Carroll Lynch, most recently seen on AMC's "The Walking Dead."
"He's such a brilliant actor, so committed to what he's doing," she says, adding she got "chills" watching him in character as the calm, collected stranger named Pruitt.
RELATED: From Art School to Sundance Showcase
For Kusama, making "The Invitation" allowed her to explore a side of horror that often gets overlooked.
Grief.
"We have so much trouble grappling with grief and sorrow and loss, the death of others and our own impending death," she says. "The sense of horror that emerges from denying all of that struggle, all of that discomfort around those questions … it's the negation of very human states of being."
FAST FACT: Karyn Kusama worked as an assistant to directing legend John Sayles after graduating from NYU Film School.
Kusama says today's indie filmmakers face many of the same struggles she did when her debut "Girlfight" hit theaters 16 years ago. That film earned her both the Director's Award and a Grand Jury Prize at the 2000 Sundance Film Festival (splitting that honor with 'You Can Count on Me'). She also walked away with the Prix de la Jeunesse at Cannes.
Making a film like "The Invitation" reminded her of how indie filmmakers swap financial security for for creative freedom. Now, though, the constraints placed on indie directors are even tighter than before.
That makes the film industry's gender imbalance more of a burden, she says.
"The structure of Hollywood is such a boy's club," she says. "Successful women in the business have to play by those rules to stay in the club at the exclusion of female colleagues and peers. That helps no one. It limits all of us."