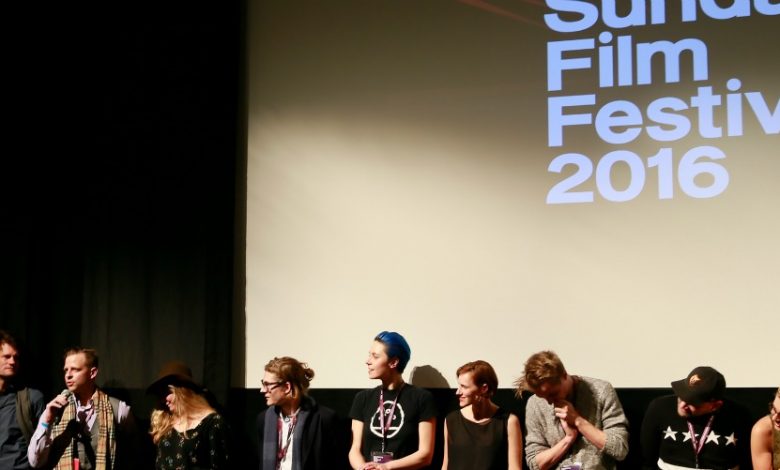 My grandmother always kept the TV on at high volume watching "Entertainment Tonight" and "Access Hollywood." It was like it was her second religion. We'd watch the Hollywood starlets talk about everything from their luxury condos and emotional heartbreaks to their families' famous pasta sauce recipes.
I always favored award season. Hollywood seemed like a mythical place that was still attainable in my eyes. One year, I remember watching a red carpet interview with Robert Redford (grandma's favorite) at the Sundance Film Festival. I thought, "I'm going to be there one day!" Little did I know that my dream would become a reality.
My love of art and film eventually took me to Ringling College of Art and Design. The Sarasota, Fla. school has always provided me with amazing opportunities; one of them working for ART Network, the campus television channel.
In four short years I've interviewed notable actors and directors who have come to Ringling College through our Studio Lab program. Among the many guests was actor Adrian Grenier, coming fresh off his "Entourage" movie.
Unlike past stars, Adrian wasn't here to promote a film but to pitch a documentary. Adrian and director Josh Zeman had partnered to bring the unique story of the 52 Hertz whale, aka The Lonely Whale, to life. They were looking for crowdfunding backers.
Being an illustration major, I took it upon myself to create a unique piece of art for Adrian. I presented it to him the day of our interview. I was beyond nervous, but he loved my work so much that we stayed in touch, I eventually created the logo for the film and what is now the Lonely Whale Foundation. Being an environmentalist himself, Adrian's Lonely Whale Foundation provides educational opportunities and awareness for ocean conservation.
In January 2015, Adrian and his team headed to the Sundance Film Festival to unveil the kick off logo and officially begin their Kickstarter campaign. I was so proud just to be a part of the project, let alone have my work recognized at Sundance. Knowing he would be there this year promoting a film and Lonely Whale I made a few calls and impulsively bought a one-way ticket to Salt Lake City, Utah to attend the event.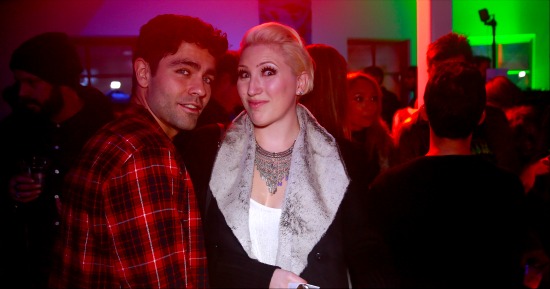 With what would seem like fate, a group of talented student filmmakers and alumni from Ringling College were heading to Sundance as well for the world premiere of "Dark Night." The film was written and directed by Tim Sutton and produced in Sarasota through the Ringling College Studio Lab program. They graciously invited me to lodge with them and document our Sundance journey. My role involved interviewing students, filmmakers and producers, live-streaming our days via social media and assisting our camera crew as needed.
Ringling at Sundance, Day 0
from
Ringling College of Art + Design
on
Vimeo
.
My Sundance experience was nothing short of magical. From the brisk mountain air, slushy sidewalks and bustling streets, Park City is truly enchanting. The week was packed with panels, film screenings and after parties with the occasional celebrity run-ins. I may have passed a bundled up Danny DeVito during a donut run without even realizing it!
Here is an expert tip I learned from Sundance if you want people to think you're famous: Have your own camera crew and personal photographer. Once or twice I actually had people ask me if I had my own show, which I of course responded, "Yes."
RELATED: HiT Cast Interview with Comic Book Legend Chuck Dixon
That Friday, our team headed to the Lonely Whale event conveniently located at a venue called, "The Blue Door."  My logo, which is now the foundation's trademark, was prominently displayed on the club's front door, a symbol of triumph for this 22-year-old.
I admit I felt like a bit of a big shot when I proceeded to the front of the line and said, "I'm on the list." The bouncer immediately let us in. As I introduced myself to new faces people seemed to already know of me and my artwork. That made my night. There is really nothing more validating for an art school student when their work is so widely received.
Ringling at Sundance, Day 1
from
Ringling College of Art + Design
on
Vimeo
.
Surprisingly, what I enjoyed most about Sundance wasn't the celebrity sightings or the after parties, but the celebration of film and creativity. Every panel or event I attended filmmakers, actors and creatives alike all united for one purpose. In those moments I didn't feel out of place or like a college student. I felt a part of something bigger.
Now that the bar is set pretty high I can only hope to attend Sundance 2017 with the chances of my grandma seeing me on TV this time. As I reluctantly begin to unpack my suitcase I still find small glimpses of Sundance in my college dorm to reassure me last week's adventure was not some lucid dream.
A golden ticket stub may as well be my glass slipper because I certainly felt like Cinderella.
Dania Hammad is a designer based in Sarasota, Fla. where she studies at Ringling College of Art and Design. Her design work has been featured at Art Basel Miami + the Sundance Film Festival.
Photos credit: Rich Schineller/Ringling College of Art and Design