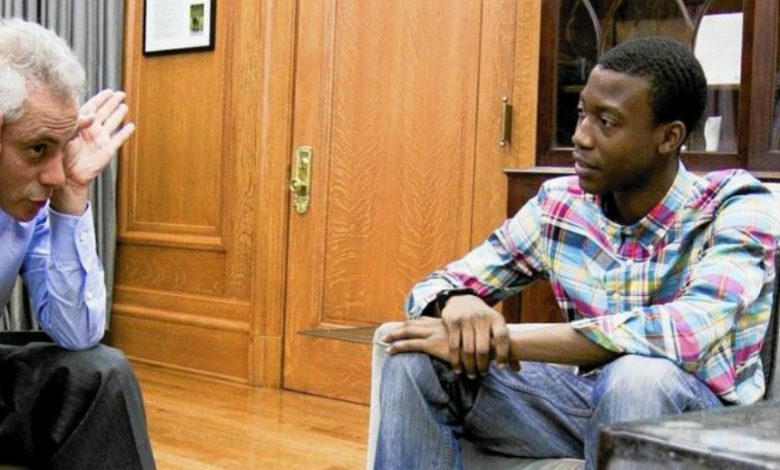 Redford is known for both his impeccable film resume and creating The Sundance Film Festival. He recently broadened his empire to include reality television. Specifically, he executive produced an eight-part series focusing on Chicago Mayor Rahm Emanuel.
Yes, the same politician currently clinging to his job thanks to his questionable leadership.
The eight-part "Chicagoland" debuted on CNN in 2014 to tepid reviews and weak ratings. That's not the noteworthy part. The series ended up being a love letter to Emanuel.
CNN ORIGINAL SERIES "CHICAGOLAND" PROMO
.
The Chicago Tribune noted how "Chicagoland" referred to Emanuel as "Cheerleader in Chief." The Hollywood Reporter described the series as "time spent with Emanuel that is occasionally charming, but often feels like fodder for a campaign ad,"
The LA Times' review was far more damning:
The boosterism extends to hizzoner himself, whom narrator Mark Konkol, a Chicago journalist, tends to frame heroically: "Emanuel — well, he's been at the center of unpopular decisions like this before; he's never backed down and nobody expects him to start now."
Or "For Mayor Emanuel, the guy who helped President Obama save the auto industry, bail out the banks and reform healthcare, Chicago's public school crisis is right in his wheelhouse." Or, accompanying archival of the future mayor protesting a white power rally: "That's Rahm Emanuel — young, shirtless and not afraid to confront neo-Nazis and skinheads."
Now, compare that to the latest headlines swirling around the "Cheerleader in Chief:"
Illinois considers allowing recall attempts of Chicago mayor
How Rahm Emanuel became a symbol for what's wrong with the Chicago police
From the Left:
The Sudden But Well-Deserved Fall of Rahm Emanuel
From the Right:
A mayor so bad he makes de Blasio look good
Could Team Redford have uncovered some of Emanuel's flaws via "Chicagoland?" Perhaps. It's more obvious this wasn't an investigative unit seeking the truth. It was a glossy ode to a Democratic politician.
SEE ALSO: How Redford, Sarandon Covered for Dem Governor
A few of the mayor's critics did earn some face time. Otherwise, the show amounted to a series of fawning photo ops. Don't take the show's critics at their word. Consider the emails obtained by the Chicago Tribune.
More than 700 emails reviewed by the Tribune reveal that the production team worked hand in hand with the mayor's advisers to develop storylines, arrange specific camera shots and review news releases officially announcing the show….
City Hall's frequent correspondence with the producers illustrates how senior aides to a mayor known for shaping his media image managed how their boss would be portrayed on CNN to a prime time national audience.
The show hardly scored a rating's bullseye for CNN. Now, it looks more and more like a black eye for the news network and a Hollywood icon.
Want conservative entertainment coverage you won't find anywhere else? Sign up for HiT's free Friday newsletter: