Industry News
Adam Carolla: Hollywood 'Nutjobs' Are Ruining Oscar Franchise
Podcast king shreds show's woke posturing, fear of hiring a comedian host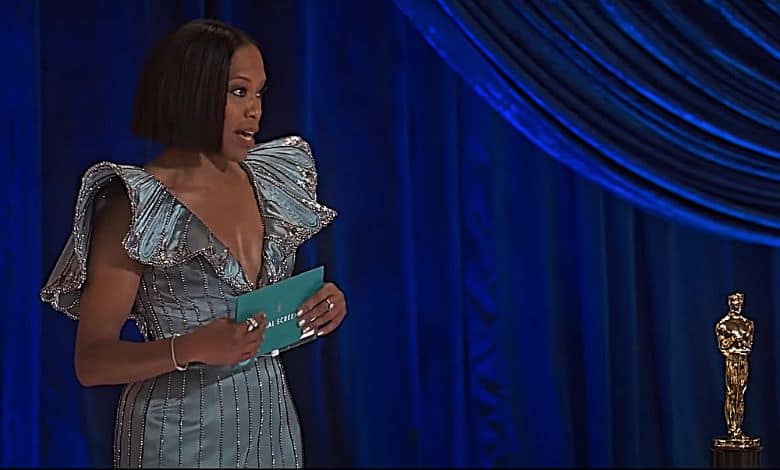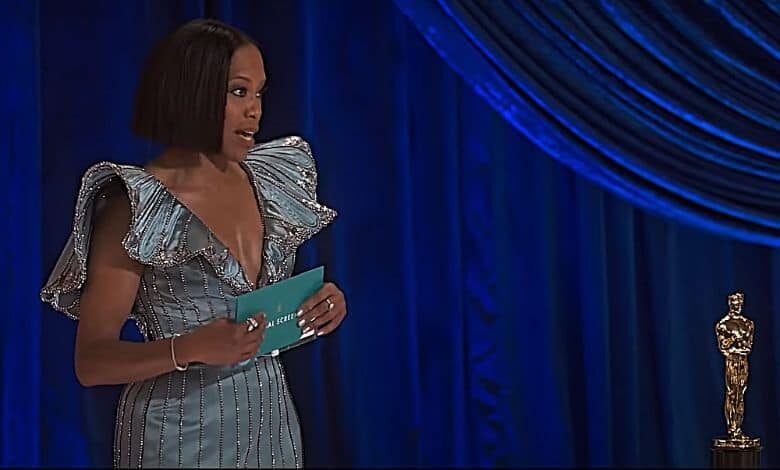 Adam Carolla exists outside the entertainment ecosystem, letting him call out its flaws without fear of cancellation.
He runs his self-made "pirate ship," a company consisting of podcasts, bestselling books, critically hailed documentaries and a steady stand-up career. He's also a keen-eyed observer of Hollywood's woke revolution, a driving force behind the Oscars' decline as a cultural institution, to hear him tell it.
"I think they're ruining the franchise," Carolla said of a show that saw its ratings drop a massive 56 percent from the previous year.
Carolla broke down Sunday's awards gala on his Monday podcast, including why the show no longer features an official host.
He noted how Regina King, the "One Night in Miami" director who opened the ceremony, actually had more on-screen time initially than previous two-time host, Carolla chum Jimmy Kimmel.
The podcast team suggested calling the night "host-less" allowed King and subsequent presenters to avoid the woke vetting which prevents comedians from taking the gig. Kevin Hart famously landed, and lost, the Oscar hosting gig after some of his older, ugly jokes "resurfaced" in 2018.
The show hasn't had an "official" host since that time.
"We won't label you a host so we won't have to look into every Tweet you've ever sent," Carolla said. "We are, de facto, having a host … I would argue having one with a sense of humor would be awesome."
He later mocked King for insulting viewers who dislike the show's hard-left politics.
"And I have to be honest, if things had gone differently this past week in Minneapolis, I may have traded in my heels for marching boots," King said, referencing officer Derek Chauvin's multiple guilty verdicts in the death of George Floyd.
"Now, I know that a lot of you people at home want to reach for your remote when you feel like Hollywood is preaching to you. But as a mother of a Black son, I know the fear that so many live with, and no amount of fame or fortune changes that, okay?"
"Out of the gate we gotta talk about George Floyd," Carolla said, noting earlier in the podcast, "I wasn't reaching for my remote. I had it in the prone position."
"And what are the odds that if things did not go that way you would have skipped the Oscars and put on your marching boots and taken to the street?" apolitical "news girl" and co-host Gina Grad said.
"Thank you for bumming everyone out at the very top of the show and basically admitting this is not what America wants to hear, but I'm going to deliver it anyway because I'm a mother," Carolla said.
RELATED: Adam Carolla on the Media: 'They're Gonna Get People Killed'
Carolla criticized the show for turning the traditional "In Memoriam" segment, honoring artists who passed the previous year, into even more woke virtue signaling.
"They worked a sort of political, Black Lives Matter thing into that," he says of the segment. "If my grandfather was a great cinematographer I just want to see that. I don't want the outside world and, what's the Ferguson effect, being woven into the 'In Memoriam.'"
Presenter Angela Basset announced the segment, noting how some had died in 2020 of COVID and from other causes, such as poverty and racism.
"Grafting this weird wokism onto everything," Carolla said. "Just f***ing stick to [honoring late artists], nutjobs."
"We're not here to honor everyone who ever died," he added.
Carolla couldn't leave the subject without noting how Hollywood, Inc. transformed part of Union Station into a swanky ballroom-style set for the ceremony.
"They had to sweep out all the homeless people to pull this thing off," he added.
That wasn't the only issue. The event forced the temporary closure of a COVID-19 testing site and left local commuters scrambling for a Plan B.