Interviews
Radio
Podcasting
How Gina Grad Avoids Taking Sides in Our Raging Culture Wars
Adam Carolla's 'news girl' provides more balance than some legacy news outlets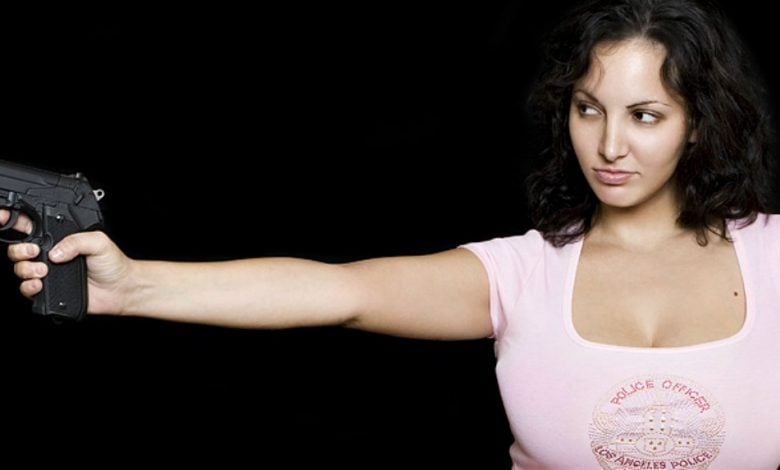 Gina Grad holds sway over one of podcasting's signature shows.
Grad is the "news girl" on "The Adam Carolla Show." That means she selects the stories Carolla skewers on his wildly popular podcast.
"I have 15 different news site a day [to read]. Some are super conservative, some are super liberal. It's as much of a cross section as I can get," says Grad, name-checking askmen.com, Gawker, CNN and Fox News as just some of her sources.
"I do try to stick to ones that are fairly reputable," Grad adds. "If it's tinfoilhatconspiracy.com I don't know if I can vouch for that."
Bald Bryan & Gina Grad (Jan 28th, 2021) - The Adam Carolla Show
Grad says terrestrial radio and podcasting are more alike than one might think. Grad should know. She's a key player on not just Carolla's podcast but one of L.A.'s biggest radio shows, "Mark in the Morning," on 100.3 The Sound.
UPDATE: The Sound went off the air for good in 2017.
"With terrestrial radio you gotta get in and out and get to the song," she says of the format restrictions. Grad applies a similar mindset to the podcast despite the more relaxed time frame. "Even with Adam that doesn't mean the rules are off. Get to your point."
Behind the scenes at the Carolla podcast is still a much looser production. The team will slot out certain segments, like the daily news hit and Bryan Bishop's "Baldywood" review segment.
The rest flows organically.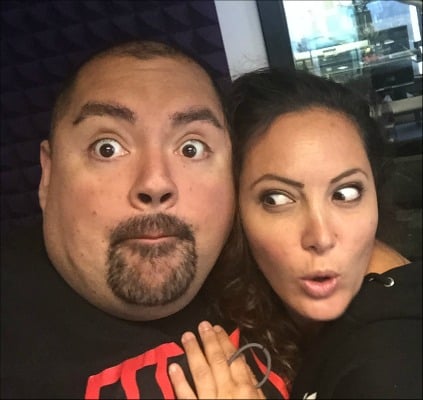 "We follow Adam's lead," she says. "There's no production meeting afterward. What you hear is what you get. You're walking in on a conversation."
RELATED: Carolla on the Woke Mob: 'You Retreat, They Encroach'
Grad credits the work ethic given to her by her parents for surviving the thorny transition to her podcast gig. She landed the job shortly after Carolla fired former news girl Alison Rosen last year.
The separation quickly got ugly. Some fans felt Carolla mishandled Rosen's dismissal. Rosen personally fueled that sentiment while Carolla admitted he could have handled matters better.
Grad stayed above the fray.
"Come in, do your job, keep your head down and focus on what you're asked to do," she says. "It's not always easy. People can be cruel and outspoken."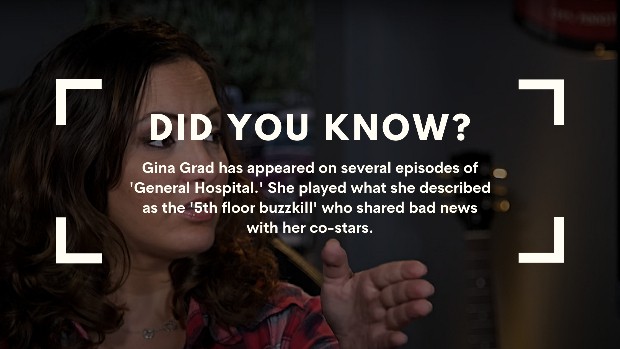 A year later, she can laugh about the change of heart some stricken fans have had about her.
"I get so many Tweets now, 'I'm so sorry for everything I said,'" says Grad, whose Twitter handle is @GinaGrad. "I'm very proud of the way I was able to handle it … it taught me a lot about myself."
It wasn't as easy as it looked. She landed both the Carolla podcast and "Mark in the Morning" gigs within weeks of each other.
She was ecstatic … at first.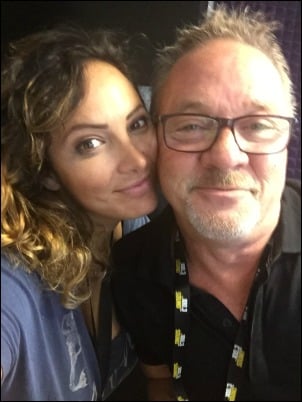 "My ship's finally come in. This is finally happening. Then I felt absolute terror," she confesses. "I sat in my apartment for days, crying … 'I can't do this. I can't rise to the occasion. I'm going to disappoint everybody,'" she told herself.
Her personal support network reassured her she could handle two meaty jobs at once.
"So far, knock on wood, I haven't had a problem juggling [the two]," she says.
As if two jobs weren't enough, Grad does occasionally voice over work. She's "Rose" in "Street Fighter IV and V" video games, for example.
"You'll be sitting in that [recording] booth for however long it takes. You can't be claustrophobic," she says. It also can get a mite warm. "They have to turn the air off so the noise doesn't feed into the microphone."
She also does some voice matching work for foreign TV shows. She'll watch Japanese animation and dub English lines to match the mouth movements.
"It's my own little corner of hell," she jokes.
RELATED: Carolla: Why Safe Spaces Will Backfire on the Left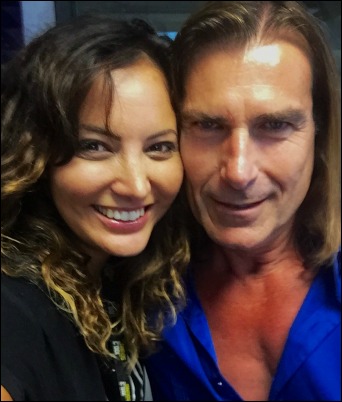 Grad may have one foot in the emerging podcasting realm but she doesn't buy the notion that radio is a dying art.
"I never believed it .. it's not a failing medium," she says, pointing to the reticence some advertisers have toward podcasting. It's still a pleasure to be on a podcast where the format's flexibility fits the moment.
"Adam is a genius in so many ways. He's so sharp, so observant. You want to give him more than three minutes to make his point," she says. And if that means saying something politically incorrect, so be it.
"I really, really feel we've gone as far with the P.C. culture as we can take it. I hope I'm not challenged on that," she says.
"It's scary to be in the media [today]. I know myself. My heart is in the right place. To have [something you say] misunderstood and used against me is very scary," she says.
Grad does leverage her media connections to sharpen her Carolla newscasts. In fact, if she hears enough about a particular story via social media it might make its way to her news segment.
"I definitely take tweets into consideration," she says. "What I'm looking for is what people are talking about."