Industry News
Opinion
Woke Is Just Part of the Problem Plaguing the MCU Now
Phase 4 films like 'Love and Thunder,' 'Eternals' losing audiences, critics alike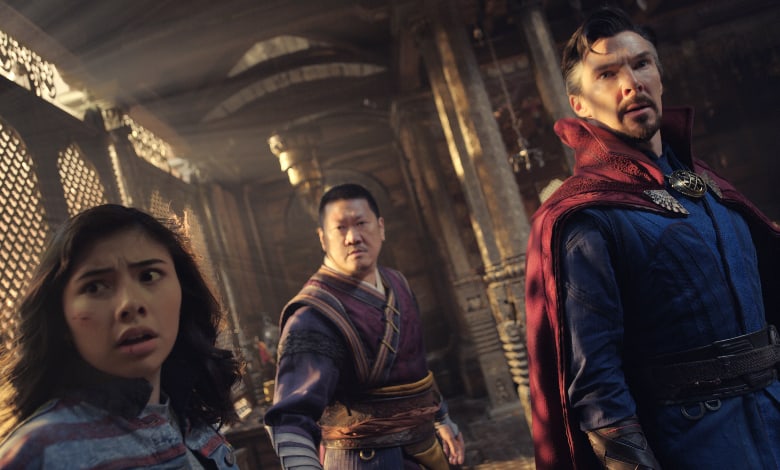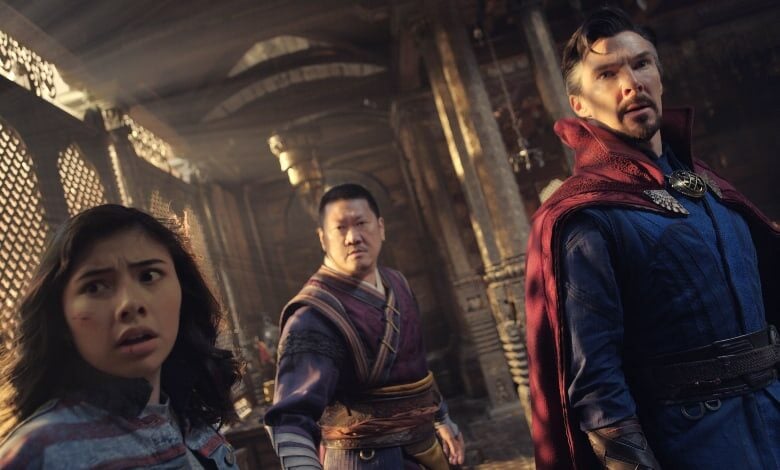 The Marvel Cinematic Universe could do no wrong in its glory days.
Even tepid fare like 2019's "Captain Marvel" with woke star Brie Larson as Carol Danvers scored big at the U.S. Box Office ($426 million). Installments like "Avengers: Endgame," by comparison, bullied past some of the most successful films of all time.
Now? There's a problem in MCU-ville.
MASSIVE Drop For Thor: Love And Thunder At Box Office! | This Would Be A TERRIBLE For Marvel!
It's not just low-performing Disney+ shows like "Ms. Marvel." Nor is it the shocking death of Chadwick Boseman, the actor who memorably brought Black Panther to life. It certainly doesn't help that Iron Man gave his life to defeat Thanos in "Endgame," eliminating Tony Stark, the most beloved character in the Marvel Studios canon.
The latest proof that Marvel superhero movies are on the decline? "Thor: Love and Thunder" dropped like a stone at the box office during its second weekend of release – against no new competition, either. "Where the Crawdads Sing" made more than analysts predicted, but it's still no threat to the MCU's theatrical dominance.
Consider the numbers in play from recent years:
Disney's Thor: Love and Thunder is having a great fall, with a -68% drop for a second weekend that's $46M. While the Taika Waititi-directed movie improved beyond its high $130M estimates last weekend into the $144M range, it's clear those sour audience exits of a B+ CinemaScore and 3 1/2 stars are taking their toll.
The trend is so profound even geek sites that cover comic books and the movies inspired by them like Screen Rant are sounding the alarm.
Thor: Love and Thunder is met with a 68% box office drop in its second weekend, which continues a gloomy theatrical trend for Phase 4 of the MCU … This phase has struggled to connect [emphasis added] with audiences, as it is currently unclear if there is an overarching vision for where these stories are going.
When cheerleading news sites, particularly ones eager to promote the MCU's inclusion push, peddle that narrative it's eye opening.
And, as Screen Rant indicated, the "Thor" financial droop isn't an isolated incident. Deadline shares more about the context.
Thor's second weekend drop ranks among the MCU's worst, including Doctor Strange in the Multiverse of Madness (-67%) and Black Widow (-68%). Forget about Spider-Man: No Way Home's -68% second drop. That's largely due to Christmas, and everyone knows that Sony/MCU title was making money hand over fist on a daily basis. It's an outlier.
"No Way Home" had a gargantuan opening late last year, and the fan-friendly film enjoyed Betty Grable box office legs (Mary Hart? Carrie Underwood?).
Few think "Thor" will duplicate Spidey's" longevity.
And lest we forget last year's "Eternals," a Phase 4 MCU movie that misfired on multiple fronts. Director Chloe Zhao's dud generated just $164 million, although the pandemic clearly hurt its bottom line. Critics were equally unkind.
RELATED: HOW BURTON'S 'BAT' PAVED THE WAY FOR THE MCU
On the surface, the MCU seems in solid shape. The new "Thor" had a massive opening weekend, and "Doctor Strange in the Multiverse of Madness" capped its box office run with a $411 million tally.
Most movie studios would kill for those results.
The numbers still offer warning signs for Disney, the MCU stewards. Critics, many of whom fawned over the earlier superhero fare, can only offer tepid praise for the newer releases.
Rotten Tomatoes score for "Doctor Strange?" 89 percent fresh. "Multiverse of Madness?" 74 percent fresh
Rotten Tomatoes score for "Thor: Ragnarok?" 93 percent fresh. "Love and Thunder?" 68 percent fresh
The Phase 4 films aren't generating the kind of fan love that propelled the saga ever since Robert Downey, Jr. put on that iron suit in 2008. The new characters introduced in recent films haven't made us forget the heroes no longer fighting the good fight (like Iron Man and Chris Evans' Captain America). Other popular figures, like the colorful antiheroes from "Guardians of the Galaxy Vol. 1-3" are unofficially retired.
What happened? Why does "Infinity War" suddenly seem like it hit theaters so long ago?
RELATED: MCU Chief Begs China to Release 'Shang Chi'
It's undeniable that woke plays a role in the franchise downgrade, but it's hardly the only reason for the MCU's stumbles.
You could blame less familiar characters for the downturn. Few people outside the Comic-Con crowd could name a single Eternal character before that film dropped. Yet the equally obscure "Shang Chi: Legend of the Ten Rings" earned better reviews and out-muscled "Eternals" at the box office.
And the most recent MCU films featured fan favorites like Doctor Strange and Thor, still played by the original, beloved stars.
View this post on Instagram
Still, MCU maestro Kevin Feige put a heavy emphasis on woke for the fourth chapter in the superhero saga. And he's delivered on his pledge.
"Eternals" took a diverse superhero lineup and made it even more inclusive. "Love and Thunder" gives lip service to not one but two same-sex themes. "Multiverse of Madness" similarly adds a same-sex couple into the storytelling mix.
None of this should matter, on paper. And so-called superhero fatigue hardly impacted recent "Spider-man" films.
It's notable that many woke projects either fail or fail to live up to the hype. Think "Charlie's Angels," "Men in Black: International," "Terminator: Dark Fate" and "Lightyear" to name a few examples.
Diversity can be both healthy and beneficial to a film franchise. The "Fast & Furious" franchise remains aggressively inclusive, but almost no one complains because the saga delivers on his high-octane formula. Nor does it draw attention to its casting choices.
It's diverse with a heady array of female characters. It's not remotely woke.
View this post on Instagram
We've seen several examples of woke movies that focused more on social issues than rock 'em, sock 'em entertainment. And the box office numbers proved it. The creative drop between "Neighbors" and "Neighbors 2: Sorority Rules" is a textbook example. The 2016 "Ghostbusters" reboot burned more calories on its feminist bona fides than crafting killer jokes.
it's why woke-free films like "Spider-Man: No Way Home" and "Top Gun: Maverick" stood out in a crowded marketplace.
It's also obvious that MCU overlord Kevin Feige's woke Marvel approach lacks a cohesive spirit, let alone a prime directive. The earlier films were building up to the Thanos challenge. They also cleverly overlapped to reinforce the "universe" in play.
A cameo here, a post-credit sequence there, and the big picture slow came into focus.
The Phase 4 Marvel films are all over the cultural map, and that's not helping Disney's stock one bit.
"Black Widow" felt like a Jason Bourne adventure. "Thor: Love and Thunder" flirted with Adam West's "Pow! Bam!" brand of superheroics. "Shang Chi" delivered the most traditional MCU thrills with a slick Eastern flourish.
The less we think about the dour "Eternals," the better. Even the mighty Angelina Jolie couldn't rally Marvel fans to the film.
Where's the master plan, the villain lurking in the shadows who can take the baton from Thanos? The plan to install Jonathan Majors as the new Thanos hit a roadblock via the actor's legal woes.
AVENGERS: INFINITY WAR Clip - "Thanos vs Everybody" (2018) Marvel
The quest to create more, more more content in our streaming age isn't helping the MCU, either. We're given a new "Star Wars" series every few months, and something similar applies to the MCU. "Moon Knight." "Ms. Marvel." "Loki." There's too much product right now, and none of it is particularly spellbinding.
"WandaVision" proved bold and original, no doubt, but it lacks the addictive nature of a "Captain America: Civil War" or "Guardians of the Galaxy."
Bottom line?
The MCU is no longer special. Heck, even the films' visual effects suddenly feel … ordinary. Fans don't expect greatness from each new product, and they spend most of their energy debating all the super-flaws on YouTube and social media.
The franchise hasn't fallen as dramatically as the "Star Wars" theatrical model, now in dry dock seeking extensive repairs before it returns to movie theaters. Eventaully.
The days of huge, de facto opening weekends for new MCU projects may soon be over.