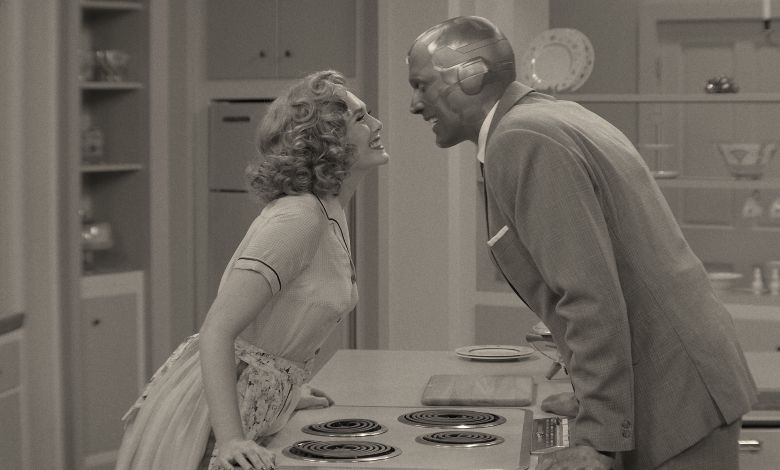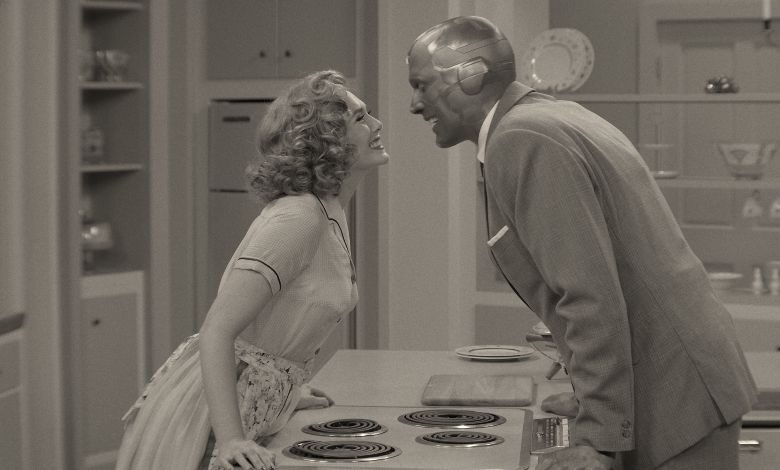 Those teaser images from "WandaVision" weren't lying.
The Disney+ series is the classic sitcom we never saw, a loving ode to TV's past that suggests a very different MCU future.
Confused? You won't be alone after sampling the show's first three episodes. What happens next is anyone's guess, but Team Disney set itself up for a monumental fail if it doesn't proceed with caution.
WandaVision | Official Trailer | Disney+
We're reunited with Wanda and Vision (Elizabeth Olsen and Paul Bettany), the new-ish Avengers who fell in love between intergalactic battles. Marvel minions cut the films some narrative slack, knowing the characters have a long romantic history in the comics.
Now, these two are fighting snooty neighbors, not metallic robots. Yes, the lovebirds find themselves in a "Dick Van Dyke Show" of sorts, down to the black and white hues and laugh track.
They still have their powers, and that yields the bulk of the yuks. And yes, the first two "WandaVision" episodes are both sweet and funny in that toothless, old school style.
The only character suggesting an edge is the irrepressible Kathryn Hahn, perfectly cast as the wisecracking neighbor.
The best "WandaVision" moments find Wanda and Vis desperate to fit in. They need their superpowers to complete the illusion, a balancing act that works in a droll, delicious fashion.
Reality | Marvel Studios' WandaVision | Disney+
The tone, production design and musical cues are all darn near perfect, as are our leads. Who knew this duo had such potent comic chops? Neither star overplays their hand, keeping just enough restraint to make the couple relatable – even though one of them is a synthetic humaniod.
Superheroes. They're just like us!
And that's one of many inside jokes playing out across the first three episodes. What happens next, though, is teased in the first episode's closing credits and expanded, but only slightly, in episodes two and three.
Sadly, that third installment finds the sitcom shenanigans growing stale. We've left the '50s for the "Brady Bunch" era, but despite the groovy fashions we see the limits of the homage approach.
RELATED: What You Didn't Know about the MCU's Captain Marvel
"WandaVision" had a wide open opportunity to go woke, and yet so far the show avoids micro lectures. The image of the married couple in separate beds, an ode to the strict moral shadings of TV's early years, shows it all we need to see. A few lines suggest the racial and gender inequalities of the age, but they're applied with a light, surgical touch.
Still, that third episode feels like a dying sitcom trying to recapture its golden days, and failing miserably. The final moments, though, suggest the MCU is about to blow up its newest, wildest formula.
But how?
Where "WandaVision" goes next will determine if it's a "Cop Rock" style debacle, or the most innovative element of the globe's biggest franchise.
"WandaVision" isn't a must-see streaming event, but darned if you'll stop watching once you start. Who knows what will happen next.