Opinion
Industry News
MCU Chief Kevin Feige Begs China to Release 'Shang-Chi'
Disney's damage control interview recalls John Cena's cringe-worthy 'apology'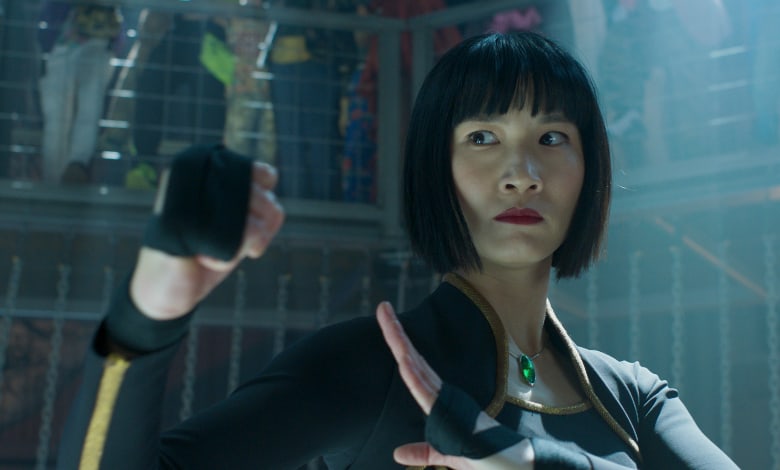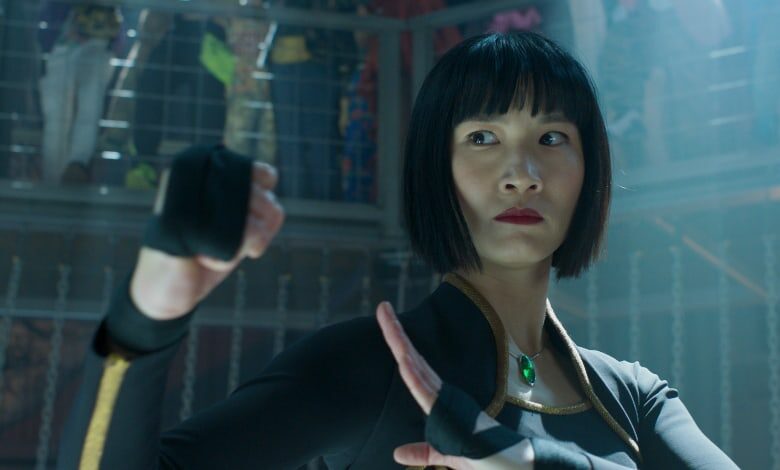 Kevin Feige is the unofficial king of Hollywood.
Feige's reign as head of the Marvel Cinematic Universe makes that status clear. It's only the biggest film franchise in modern times, able to survive shoddy product ("Captain Marvel") and dominate the pop culture landscape even in between installments.
The MCU has a tall task ahead of it in 2021, though, promoting not one but two new franchise-starters without the names Hulk, Spider-man or Thor attached: "The Eternals" and "Shang-Chi and the Legend of the Ten Rings."
Marvel Studios' Shang-Chi and the Legend of the Ten Rings | Official Trailer
That means Feige must swallow hard and make nice with China. The nation has the power to turn mediocre fare into blockbusters, or make hits into the stuff studio execs drool over.
Case in point: 2019's "Avengers: Endgame" earned a mesmerizing $858 million in the United States. China's box office added $629 million to that haul.
It's why Hollywood, Inc. routinely turns a blind eye to the nation's freedom-snuffing measures, human rights abuses and concentration camps.
Yes, concentration camps.
That reality coaxed "F9" star John Cena to record one of the most embarrassing videos of the modern era after he "accidentally" referred to Taiwan as a nation. It proved more cringe-worthy than Gal Gadot's "Imagine" sing-a-long.
PATHETIC: Shapiro Reacts To John Cena's APOLOGY To CHINA
Feige didn't record a similar video. Instead, he conducted a fawning interview with a Chinese journalist meant to whisper in China's bureaucratic ear.
Please. Release. My. Movie. In. Your. Country.
The far-Left Variety framed the interview as Feige trying to placate Chinese movie goers. He clearly aimed his answers at both skeptical movie goers and the government censors eager to prevent "Shang-Chi" from opening in the country.
Feige talked to Chinese film critic Raymond Zhou about the film and why it shouldn't upset Chinese viewers in any way.
Shang-Chi's father in the comics is Fu Manchu, a character deemed stereotypical in some quarters. The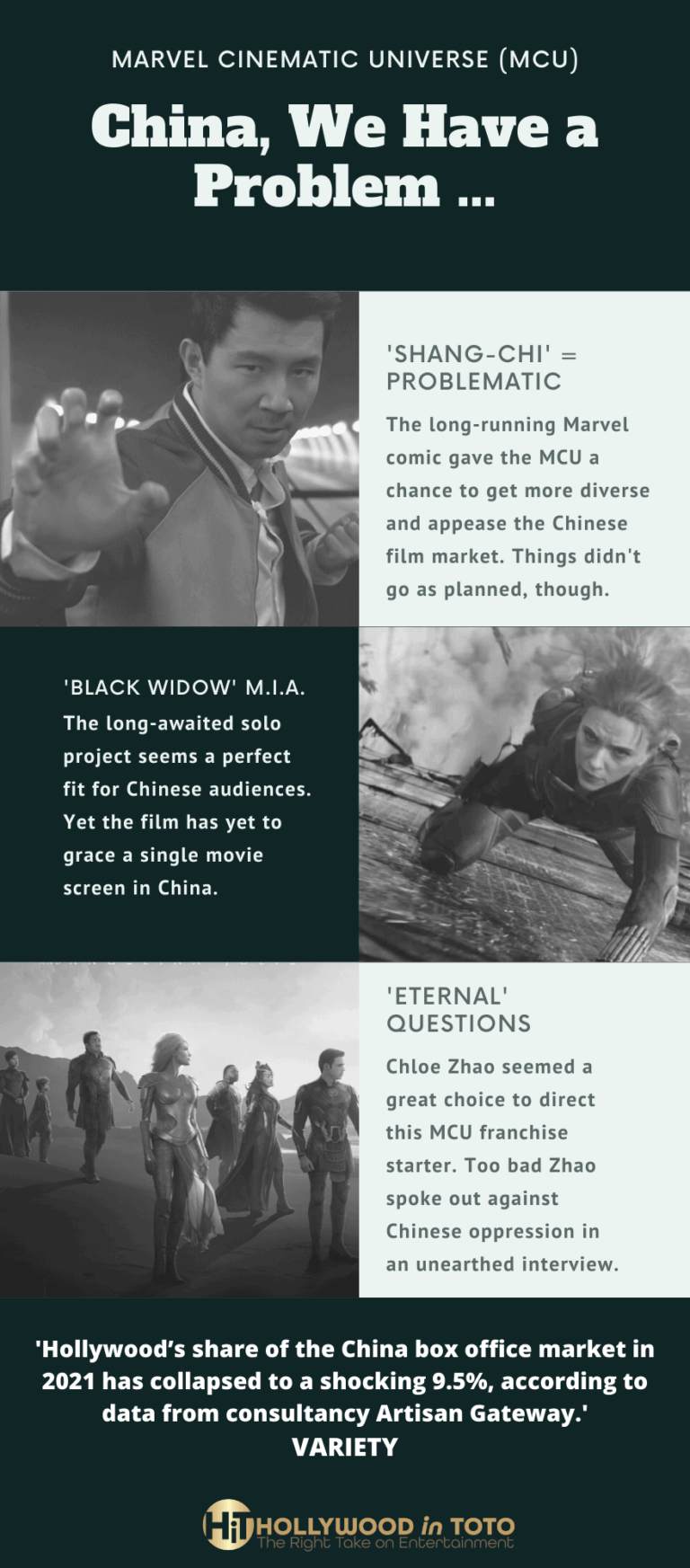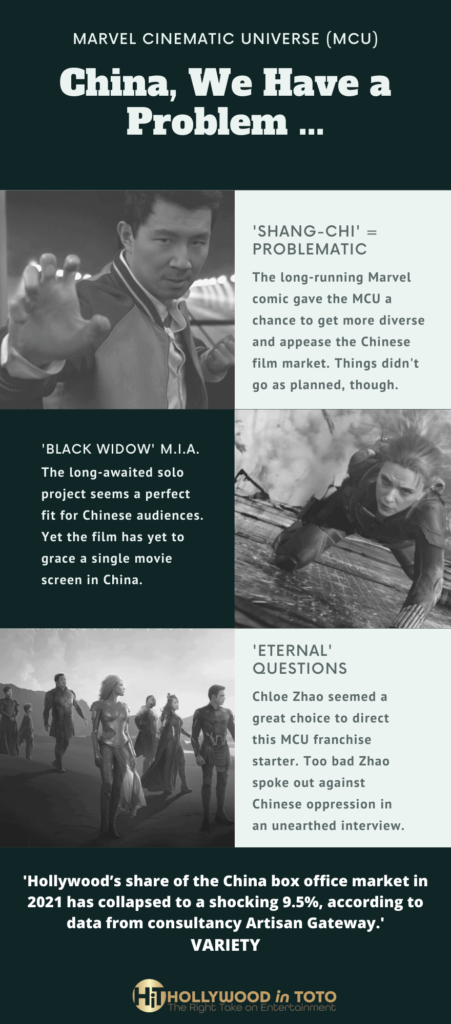 movie version features an entirely different father figure with no ties to that long-ago character. That's an argument Feige made repeatedly, hearkening back to Cena's apology which hit the same notes multiple times.
"[Fu Manchu] is not a character we own or would ever want to own. It was changed in the comics many, many, many years ago. We never had any intention of [having him] in this movie," he said. Later: "Definitively, Fu Manchu is not in this movie, is not Shang-Chi's father, and again, is not even a Marvel character, and hasn't been for decades."
Another problematic element? The comic book Shang-Chi left his home to come to America, which some suggest shows disrespect for his Asian roots.
"That sense of running away…is presented as one of his flaws. It is a flaw to run away to the West and to hide from his legacy and his family — that's how the movie is presented. And how he will face that and overcome that is part of what the story's about."
Here is a western multi-millionaire explaining why moving to his culture is a flaw to be called out on screen.
A new "problem" recently sprung up, similarly threatening the film's China release. The film's original graphic for the "10 Rings" group, first featured in 2008's "Iron Man," employs Mongolian lettering. The Mongolian government formally complained about the connection several years ago, saying the logo tied the nation to a terrorist group.
The image appeared in several MCU movies before it went into the shop for an overhaul.
In "Shang-Chi" a new black and white version of the logo swaps out the Mongolian for 10 inoffensive Chinese characters written in ancient seal script, all synonyms for strength or power.
We'll see if Feige's tap dancing and the logo upgrade earn "Shang-Chi" a Chinese release before the year ends. There may be nothing the producer can do about his other MCU title, though.
The director of "The Eternals," Oscar winner Chloe Zhao of "Nomadland" fame, once hurled mild critiques at China during two older interviews. That may have angered China enough that no Cena-like apology could undo the "damage."
#Eternals Could Face China Release Issue Over Chloé Zhao Backlash, 'Shang-Chi' Also at Risk https://t.co/XUkeQvFoIH pic.twitter.com/4ZARksJdAW

— IndieWire (@IndieWire) May 12, 2021
Hollywood's devotion to the Chinese dollar is a stain on its collective morality. Even a year's worth of apologies might be for naught. China's top-selling films are now homegrown product, not American imports. Chinese film officials are increasingly blocking U.S. product from hitting their theaters.
Need an example? China has yet to release "Black Widow," an MCU product, into its theaters months after its U.S. release.
Chinese audiences now prefer homegrown product, teeming with national pride, over U.S. made fare. That trend could coax Chinese censors to hold up a "Stop" sign to American studios down the road. Or, at the very least, slow the flow of American movies into their homeland, leaving movie executives pining for the box office receipts of yore.