Industry News
Opinion
Is 'Lightyear' Suffering from Tim Allen, Same-Sex Kiss Controversies?
'Toy Story' spinoff gets 'soft' opening as movie theaters roar back to life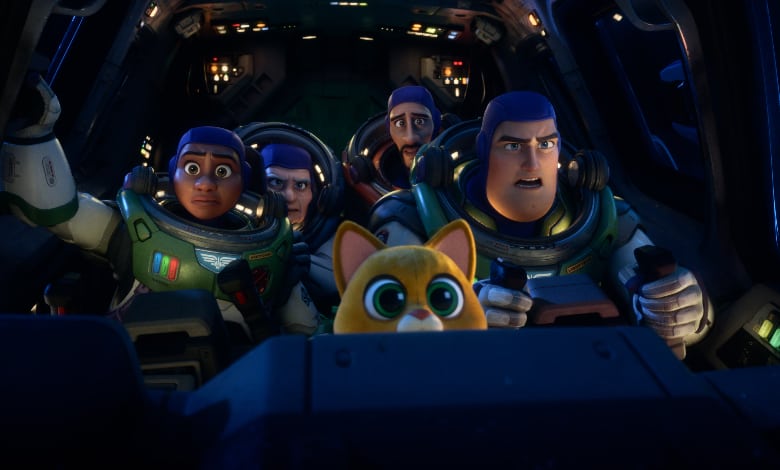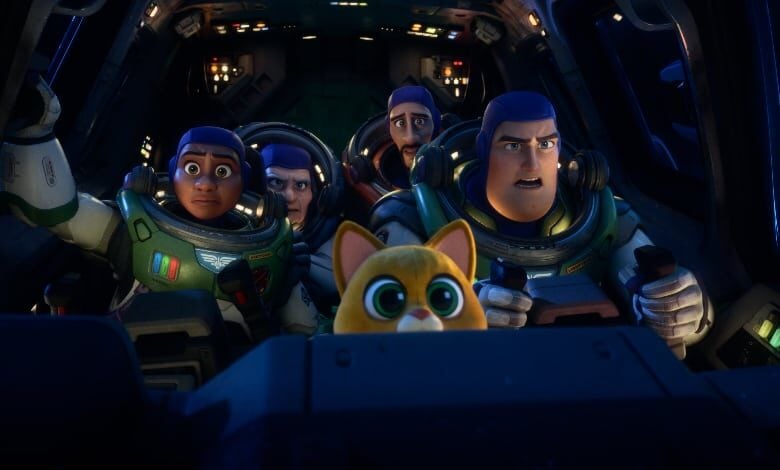 The summer box office is performing as if a global pandemic never happened.
Witness (all figures U.S. box office via Box Office Mojo):
Yet Disney's "Lightyear," the high-profile spinoff from Pixar's "Toy Story" franchise, opened to a "soft" $5.2 million Thursday night. That's the take from Scott Mendelson, a progressive film scribe at Forbes.com.
Lightyear | Official Trailer 2
For context, "Toy Story 4" generated a whopping $12 million in 2019 from its Thursday preview screenings.
Based on the opening figures, Pixar's "Lightyear" could earn $52 million, according to Mendelson. It's a far cry from earlier estimates, and a number he says would be lower than "most non-event Pixar 'originals.'"
What happened? Let's start with two self-inflicted controversies.
RELATED: Unwoke Disney Employees Have Had Enough
First, Team Disney cut ties with "Toy Story" voice artist Tim Allen, who memorably played Buzz Lightyear in four installments. "Avengers" mainstay Chris Evans, a prominent progressive, got the call instead.
The move seemed odd given Allen's connection to the saga and outstanding performances. Observers quickly noted Allen's conservative bona fides may have hurt his chances at a new "Lightyear" production.
In Disney's defense, the studio is re-teaming with Allen for an upcoming "Santa Clause" series.
Finished shooting at the pole. The magic begins this fall. Don't tell anyone I shared this photo looking out Santa's window. pic.twitter.com/O1I4yBhDqF

— Tim Allen (@ofctimallen) June 3, 2022
The change still made little sense and generated ill will on social media, coming at a time when many Americans are furious with Disney's progressive agenda.
Next, the film's creative team not only made the movie's one romantic relationship a same-sex union but included a lesbian Space Ranger named Hawthorne (Uzo Aduba) kissing her long-time partner.
That gender-based buss, which comes early in the film, outraged some parents who prefer family-friendly content avoid culture war skirmishes. Talk of an audience boycott over the sequence greeted the film's release. Outside the U.S. a dozen Muslim nations already banned "Lightyear" from showing in local theaters.
Evans didn't take the diplomatic route over the kerfuffle, saying the film's critics will "die off like dinosaurs."
"The real truth is those people are idiots… There's always going to be people who are afraid and unaware and trying to hold on to what was before. But those people die off like dinosaurs."

— Chris Evans on critics of #Lightyear's inclusion of a gay couple pic.twitter.com/NDtEU5us62

— Pop Crave (@PopCrave) June 15, 2022
It's hardly the first film to endure social media-fueled outrage, from the Left or Right. Typically these digital dustups don't damage the box office totals. That's especially true for bulletproof franchises like the MCU and, up until now, Pixar.
Did something change?
Disney is having a horrible, no good year from a cultural perspective. Progressives raged against the company for not immediately protesting Florida's falsely named "Don't Say Gay" legislation. Conservatives, in turn, howled over news that Disney will be actively using its content for propaganda purposes.
Is this a rare case of Twitter actually being like real life?
RELATED: Kevin Sorbo: Walt Disney Is Spinning in His Grave
It's very early "Lightyear's" release cycle. Word of mouth may still ride to the rescue, although early reviews are far from glowing by Pixar standards. The film should have the kiddie market to itself, at least for now (both "Bad Guys" and "The Bob's Burgers Movie," already in theaters, pose no economic threat at this point).
Should "Lightyear" underperform, though, Hollywood may realize stirring controversies can impact the bottom line.
UPDATE: Two days ago, Variety predicted "Lightyear" would earn between $70-80 million on its opening weekend, far below what "Toy Story 4" earned in its debut frame ($120 million).
Now, Deadline.com says the film is tracking for a $55+ million haul.