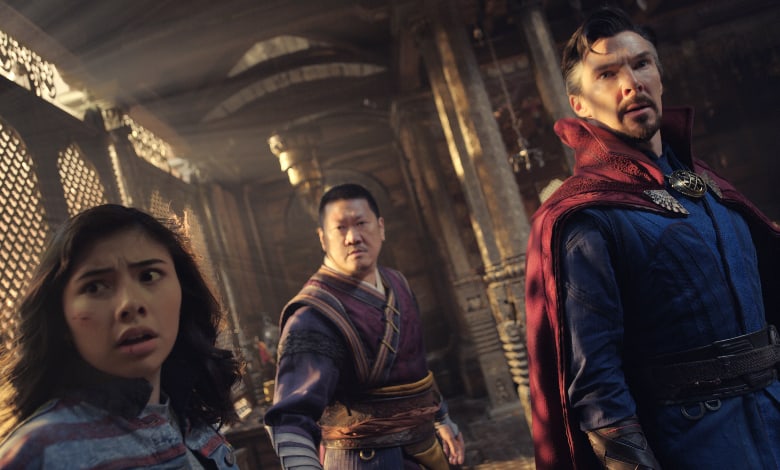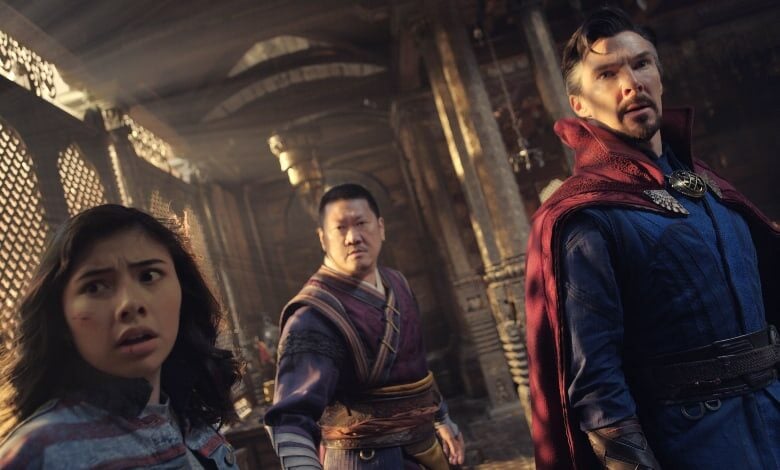 The Marvel Cinematic Universe has been a godsend for film credits.
Audiences typically head for the exits when the end credits roll, but they stay put during MCU blockbusters. They know they'll see an extra scene, maybe two, between Costume Designer and Best Boy reveals.
That's true with "Doctor Strange in the Multiverse of Madness," and, like recent MCU fare, those credits go on forever.
It's … exhausting.
So, too, is director Sam Raimi's return to superhero filmmaking. The "Spider-Man" auteur unleashes his signature style in the third act, but up until then, it's a crush of CGI magic betwixt fan service on steroids.
Marvel Studios' Doctor Strange in the Multiverse of Madness | Official Trailer
Benedict Cumberbatch, one of the best MCU casting choices, returns as Dr. Stephen Strange, also known by his superhero name, Doctor Strange. He's attending the wedding of his former flame, Christine (Rachel McAdams), but he can't shake the terrifying dreams he's been having.
And who is the young gal with the America-themed jean jacket he's trying to save in this dream-like state?
What if those dreams were a reality, albeit not one in our current universe?
The teen in question is America Chavez (newcomer Xochitl Gómez), Marvel's woke character from her Latina heritage to her two moms. She plays a critical part in Doctor Strange's new adventure, one that demands so much caution in describing its plot we'll stop right here.
Just know the Scarlet Witch (Elizabeth Olsen) factors prominently in the story, and a mid-film section will have Comic Con types twitching in ecstasy.
Or rage. You never quite know.
View this post on Instagram
"Multiverse of Madness" trips over some intriguing elements, from Doctor Strange's moral compass to our ability to grow beyond our weaknesses. Motherhood also gets a prolonged close-up, even if its viewed through a warped filter.
The rest is a sprawling grab bag of CGI and superhero slugfests that are perfectly fine individually, but less than engaging when taken as a whole.
This is an exhausting affair, a film that delivers plucky but predictable laughs between multiverse hops. Consider a child on Christmas morning spoiled by wealthy parents. What do the filmmakers want us to enjoy next? Huh? Huh?
Even movie sequels need time to breathe, to reconsider the humans in play. Or, at least take a few beats between spitting out reams of exposition.
Doctor Strange in the Multiverse of Madness Exclusive Featurette - Enter the Multiverse (2022)
Raimi's penchant for wild visuals, think the "Evil Dead" franchise, seems wasted for much of the film's running time. Any MCU director could have watched past Doctor Strange outings and recreated them as Raimi does here.
Not so in Act three, though. Suddenly, the Raimi of yore is back in charge, and a horrific element enters the frame. It's thrilling and welcome, a way to separate yet another MCU sequel from the rest. But by then the visual punishment has been ongoing for some time, which makes the Raimi-style flourishes less welcome.
Raimi gets solid support from returning players like Benedict Wong (Wong) and Chiwetel Ejiofor (Mordo), to name but a few, but their charismatic presence can only lift so much material.
RELATED: How Burton's 'Batman' Made the MCU Possible
The MCU's first 10 years delivered grand origin stories, stunning action and a narrative that led to the arrival of Thanos.
The new wave of MCU movies, in contrast, are still searching for a purpose, a reason to exist beyond the studio's bottom line. Just when you think "Madness" might discover that mission statement it disappears … like magic.
Oh, and for the record, between this and "Spider-Man: No Way Home," we've had enough multiverse visits. Thanks!
HiT or Miss: "Doctor Strange in the Multiverse of Madness" is both an endurance test and treat for MCU fans eager to see the next stage of superhero films.