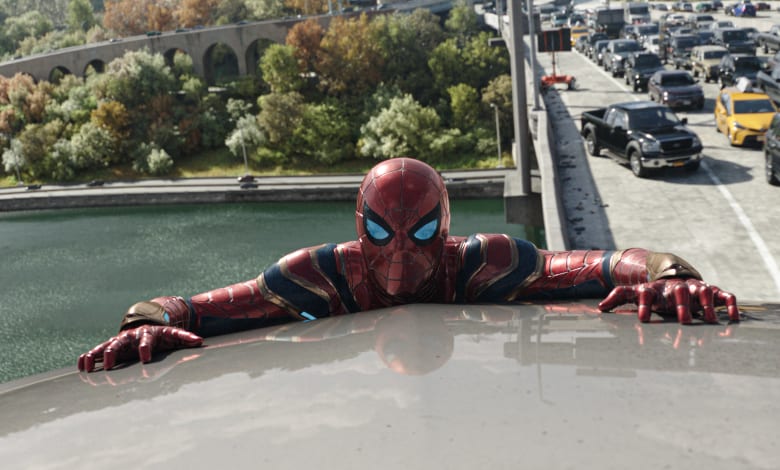 "Fan Service" gets a bad rap, and for good reason.
The Hollywood trend ladles out Easter eggs aplenty, hearkening back to past film and TV shows to fire up our nostalgia circuits.
There's nothing wrong with that, on paper. It's a problem when a movie summons the past without delivering a memorable present – i.e. a good story.
You won't find a better example of fan service done right than "Spider-Man: No Way Home." It's silly, smart and occasionally sublime. Like "Avengers: Infinity War," "No Way Home" careens from punchlines to heart-tugging exchanges, and you'll watch it all with a lopsided grin on your face.
SPIDER-MAN: NO WAY HOME - Official Trailer (HD)
The action picks up exactly where the over-rated "Spider-Man: Far From Home" ended. The world now knows Peter Parker IS Spider-man, and that's a burden that falls on both the web slinger (Tom Holland, superb) and his pals, M.J. (Zendaya) and Ned (Jacob Batalon).
We catch up with Spidey's plight at breakneck speed. The film's biggest flaw is how frantic, and unwelcoming, these early segments prove. Where is the darn brake pedal?
And yes, J. Jonah Jameson is stalking our hero anew, this time framed as an Alex Jones-style pundit. Any movie with J.K. Simmons is immediately better, and he's not in "No Way Home" enough.
RELATED: 'Black Widow' – That MCU Magic Is Gone
Peter turns to his new pal, Doctor Strange (Benedict Cumberbatch, still the best MCU casting decision since Robert Downey, Jr.) for help. Can the mystical warrior cast a spell to make everyone forget Peter is Spider-man?
He can, but doing so could trigger a multi-verse meltdown, summoning figures from Spider-man's past into the present.
View this post on Instagram
We already know some familiar faces, including Willem Dafoe as the Green Goblin, return in "No Way Home." What we learn, early and often, is how much better some of the villains are the second time around.
The 2002 "Spider-Man" covered Dafoe's face with a mask, robbing us of the actor's craggy, expressive features. That's fixed here, and Dafoe's performance is fierce and frightening.
The same goes for other returnees, but we'll avoid name checking all of them for spoiler-free purposes.
In fact, it's hard to discuss much of "No Way Home" for fear of spoiling the fun. Sure, we expect Marisa Tomei and Jon Favreau to bring Aunt May and Happy Hogan, respectively, back. It's the crush of other returnees that should be experienced mid-movie, and not a second before.
When Stephen Strange talks about the Multiverse, you listen.

One last peek at #SpiderManNoWayHome before it swings into theaters this week. pic.twitter.com/yOMICz4FlF

— PlayStation (@PlayStation) December 14, 2021
Holland's previous Spidey efforts dabbled in wokeism, often via Zendaya's progressive character. Not here. The emphasis is on fun, loyalty, Spidey's expanding moral compass and, yes, that aforementioned fan service.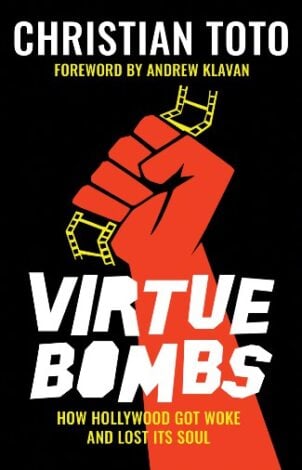 It's one reason the sequel is so exhilarating. Audiences know they're in good hands, and that entertainment is top of mind.
Dear Hollywood: More, please.
Some of the inside jokes will sail past some, but they're often so smart they show how much care went into the production. A few bits seem silly, while others give minor characters a full chance to shine. The very best MCU movies do just that, allowing the bustling cast members to make their mark despite scant screen time.
Peter's arc here offers another highlight. He's always been a sweet superhero, but he learns about responsibility here in a way most super-flicks can't match. His naivety feels cloying, early on, but by the third act we see how he's grown through his mistakes.
RELATED: 'Spider-Man: Into the Spider-Verse" – Diversity Done Right
That first "Spider-Man" film with Tobey Maguire delivered a droll love story on top of the origin mechanics. We're treated to something similar here, as M.J. stands by her man and our hero realizes saving the world can involve deeply personal costs.
So many Hollywood voices insult the people who make them rich and famous these days. Too many films do something similar, be it "Don't Look Up" or projects that grind us down rather than lift us up.
Even James Bond can barely crack a smile these days.
"Spider-Man: No Way Home" is the course correction, a sequel that adores its audience, its lore and the ability to transport us for two-plus glorious hours.
HiT or Miss: "Spider-Man: No Way Home" is everything you crave in a superhero film … and more.