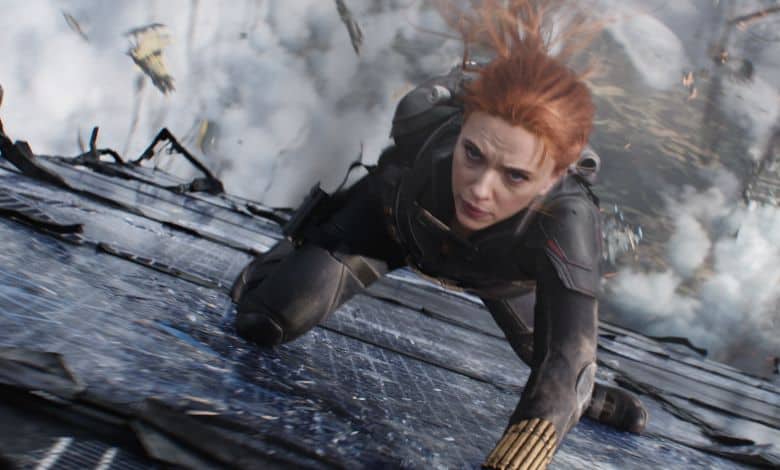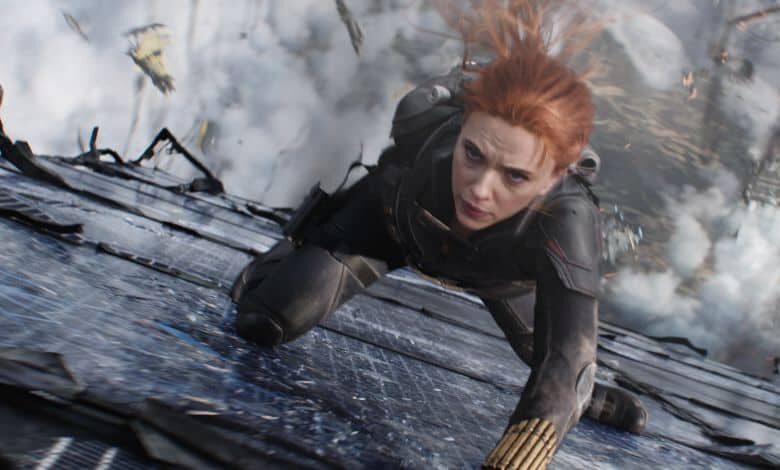 Three letters dominated pop culture over the past decade.
MCU, or the Marvel Cinematic Universe for those who don't frequent comic-cons. Marvel's superhero franchise did more than crush the box office time and time again. It redefined the modern blockbuster and forced movie studios to compete, sometimes with disastrous results.
Remember the "Dark Universe?"
The 2019 dud "Captain Marvel" suggested the MCU formula had its limits. Disney+ shows like "WandaVision" and "Loki" stretched the MCU landscape without duplicating the magic of the best feature films.
Now, the oft-delayed "Black Widow" arrives, and the message is clear. That MCU winning streak is officially over.
Marvel Studios' Black Widow | New Trailer
Scarlett Johansson is the star attraction, of course, earning her own solo romp after years of stoic Avenging. The action takes place directly after the events of "Captain America: Civil War," meaning her Natasha Romanoff is on the run from the government.
Remember, the good guys were cancelled during that film for failing to abide by the government's dictates, AKA the Sokovia Accords.
Natasha can't escape her own past, though, fleshed out in an effective prologue. Young Natasha flees the only stable home she ever had in that sequence, protected by parents (Rachel Weisz, David Harbour) hiding a massive secret.
If you've seen FX's "The Americans" you'll recognize Russkies on the run. Like "A Quiet Place Part II," "Black Widow" front-loads the film's best sequence.
Natasha reunites with her long-lost sister (Florence Pugh), who shares how their fellow Black Widows have been brainwashed by Dreykov (a badly miscast Ray Winstone). He's the same monster who transformed the sisters into trained assassins years ago.
It's time to end his reign of terror, but can the sisters get past his superpowered goon, the Taskmaster?
RELATED: How 'Avengers: Infinity Wars' Slays MCU Hype
Director Cate Shortland ("Lore," "Berlin Syndrome") delivers what's expected without much in the way of personality or texture. The MCU assembly line smooths out many auteur wrinkles, which isn't a terrible thing when said product is full of studio zip and wonder.
"Black Widow" needs more of both.
Natasha's back story is harrowing, no doubt, but the film's comic beats keep getting in the way. It's a minor miracle how "Avengers: Infinity War" featured the universe in crisis but still managed to make us laugh … a lot.
"Black Widow's" sense of humor isn't nearly as sharp, or tonally sound. The film's main selling point is Natasha's dysfunctional family, but that unit's bond is profoundly inauthentic. So why do the characters keep pretending otherwise?
Perhaps the biggest disappointment is Pugh, who proved she could radiate even when trapped in a horrible feature like "Midsommar." Pugh's Yelena never comes into focus. She's generically angry and always squabbling with her big sis, but even the smaller emotional beats feel hollow. It's all about cute callbacks, not genuine character development.
FAST FACT: The first "Avengers" film, released in 2012, earned $623 million.
Harbour is having a blast, often to the film's detriment. It's hard to take the family dynamic seriously when Harbour is tugging on an old superhero costume over his tubby frame or boasting about his times fighting Captain America.
Drop him in another MCU movie and he's a better fit.
Johansson remains one of Hollywood's least appreciated talents. Yes, she's got Oscar nominations and millions in her bank account, but her ability to ping from serious films to bubblegum features is flawless. She's still working against a generic story that often forgets why Black Widow resonated in the first place.
A third-act confrontation with Winstone, kept off screen for far too long, suggests her mental strength is as impress as her acrobatics. Why not focus more on that?
View this post on Instagram
The film's third act is pure MCU on autopilot – gobs of action, adventure and CGI wizardry. It's also monotonous, reminding us the entire project lacks a cohesive vision like "Thor: Ragnarok" and "Captain America: The Winter Soldier."
Suffice to say the family's Russian roots are sugar-coated from a geo-political perspective, but at least "Black Widow" doesn't stop cold to deliver a woke lecture. There's a specific message about young women trained to be assassins against their will, but it's woven seamlessly into the narrative.
Female empowerment is awesome when it's not shared in a Power Point presentation.
The Black Widow character was never as compelling as her fellow Avengers, at least from a superpower perspective. That means any solo outing has to be more creative to grab our attention. "Black Widow" is never bad and rarely dull, but the screenplay lacks the sophistication to rise to that challenge.
What "Black Widow" does, time and again, is remind us Natasha is an Avengers alum. That makes us pine for an "Avengers" movie binge after a solo outing that lacks that MCU magic.
HiT or Miss: "Black Widow" delivers the boilerplate MCU action, but in every other way this is an inferior Marvel entry.