Industry News
Opinion
Why 'Quiet Place Part II's' Strong Start Doesn't Mean Movies Are Back (Yet)
The sequel's big weekend offers hope, but too many warning signs still flash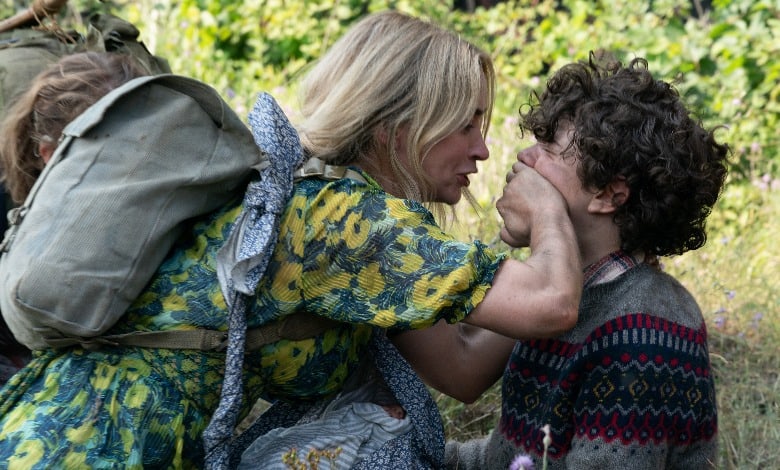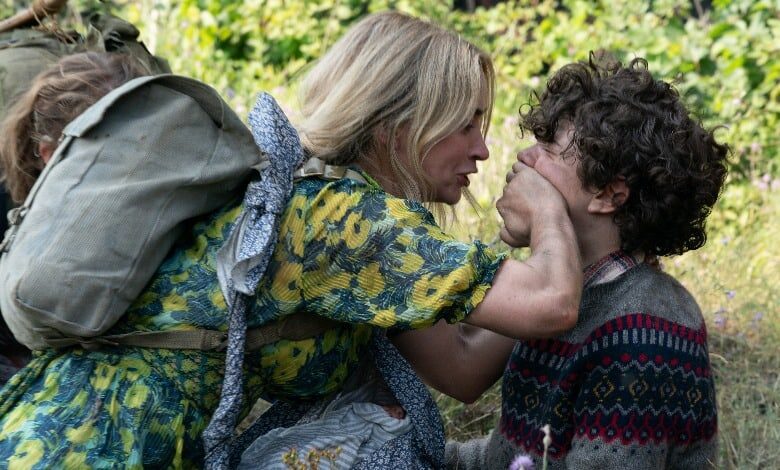 The movies are back! The movies are back!
Media outlets are trumpeting the big box office numbers pouring in for "A Quiet Place Part II." The long-delayed sequel could haul in up to $57 million over the four-day weekend.
A Quiet Place Part II (2021) - Final Trailer - Paramount Pictures
It's the kind of tally we routinely saw before the pandemic. Many hope it's the old normal roaring back to life, buoyed by vaccines, plummeting infection rates and reduced mask mandates.
Not so fast.
Yes, the box office figures for the horror sequel are strong, reflecting a movie going public more willing to sit in a crowded theater now than over the past year. It's still a one-off, an exception to what we've seen across the culture so far.
Even recent "smashes" have been pale imitators of past box office smashes, like the $31 million for "Godzilla vs. Kong," hailed as a breakthrough at the time.
Here's why Hollywood should still be worried about the theatrical model.
The All-Important 'Window' Keeps Shrinking
A key reason to rush to the local cineplex? The movies in question won't be available for home viewing for several months – 90 days, in most cases.
Now, some streaming platforms unveil these titles the moment they hit theaters nationwide, like "Cruella" and "Wonder Woman 1984." That will continue to be the case in 2021 given same-day releases like "Black Widow" (Disney+) and "The Suicide Squad" (HBO Max). Other titles will come home quicker than ever before.
Can't wait to see "A Quiet Place Part II?" Paramount Plus will serve it straight to your living room in 45 days. The new "Fast and Furious" movie, "F9," will race home in a mere 17 days.
We don't know if streaming platforms will continue their same-day strategies in 2022, but it's highly unlikely the theatrical windows will expand once they've shrunk.
The Movies … Stink
It's sad to say, but films are going through a rough patch.
There's a reason few people cared about the Oscars earlier this year. The latest batch of "great" movies were anything but. Try sitting through Netflix's "Mank," the film which earned the most Oscar nominations this year.
We dare you.
Celebrated releases often prove to be clunkers, like Zack Snyder's "Army of the Dead" or Netflix's star-studded "The Woman in the Window." The heat remains with small screen efforts, while movies continue to pile on the formula with mediocre results.
Streaming Originals Aren't Going Away
Remember when Kevin Spacey anchored the Netflix original series "House of Cards?" The move sounds like a no-brainer in the current marketplace. At the time, the two-time Oscar winner was taking a real risk with the unproven platform.
Today? All the major streaming platforms deliver original content that rivals the production values of film releases. Netflix just announced its summer lineup, along with a full 2021 slate featuring established movie stars (Gal Gadot! Kevin Hart! Dwayne Johnson! Ryan Reynolds!) and cinema-worthy titles.
Amazon Prime debuted "Coming 2 America" and the lackluster "Borat" sequel in recent months, and has Chris Pratt's "The Tomorrow War" coming July 2.
THE TOMORROW WAR | Official Trailer | Prime Video
Streamers have the cash, and incentives, to churn out fresh content that rivals theatrical fare. So why leave home when you can watch piping fresh titles at home?
The Home Viewing Experience Keeps Getting Better (And Cheaper)
Imagine this oh, so normal sequence. You decide to see a movie, hire a babysitter and spend gobs of cash on tickets, popcorn and Twizzlers.
Here's what you didn't expect. There's traffic en route to the theater, you can't find a parking space for what seems like an eternity and, worst of all, the movie stinks.
Or, you might be lucky enough to experience something like this … free of charge.
So glad movie theaters are back ❤️ pic.twitter.com/N300NKmQmT

— Lebbertoxd (@InsaneLetterbox) May 29, 2021
Now, compare that to huddling in your movie room and selecting a new Netflix film that, well, similarly stinks. You stop it at the 20-minute mark, find a different title and spend the night glad you had a solid Plan B.
See the difference? It's worth adding that big-screen TV prices continue to plummet, as does the cost for solid sound bars. Your humble movie room now feels like the real deal.
Still want to rush to the local theater?
Adult Dramas May Go the Way of the Eight-Track Tape
There's nothing like seeing King Kong throw an uppercut at Godzilla on the biggest screen possible. That will never change. What about Ben Affleck staring down the chance of a lifetime in a movie like "The Way Back?" Or try Anthony Hopkins facing the horrors of dementia in "The Father?"
Do those movies need to be seen on the biggest screen possible with premium speakers capturing every syllable?
No.
The state of movie going in a post-pandemic world remains in flux. What's clear to this critic, though, is the theatrical model will be less vital to dramatic films moving forward. Genres like horror and comedy typically work best in a crowded theater, where audiences can revel in the shared experience.
The same isn't as true for dramatic fare. They'll likely thrive as Video on Demand titles moving forward.