Opinion
Industry News
Tim Dillon: 'Comedy Is No Longer About Being Funny'
Podcast titan tees off on 'Don't Look Up' director Adam McKay, Rogen and more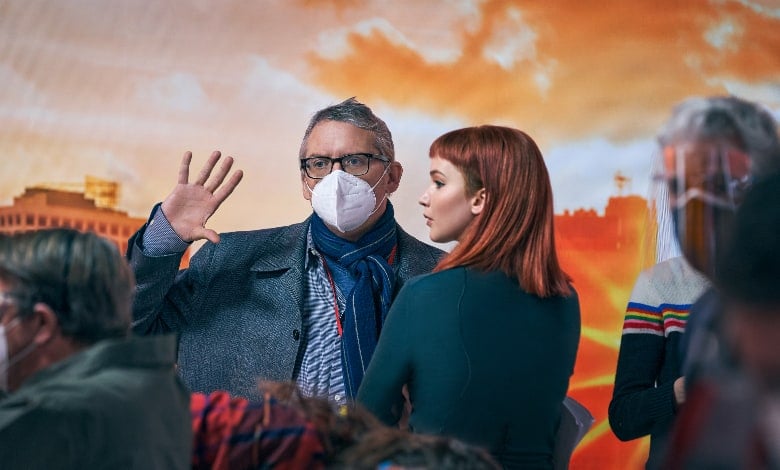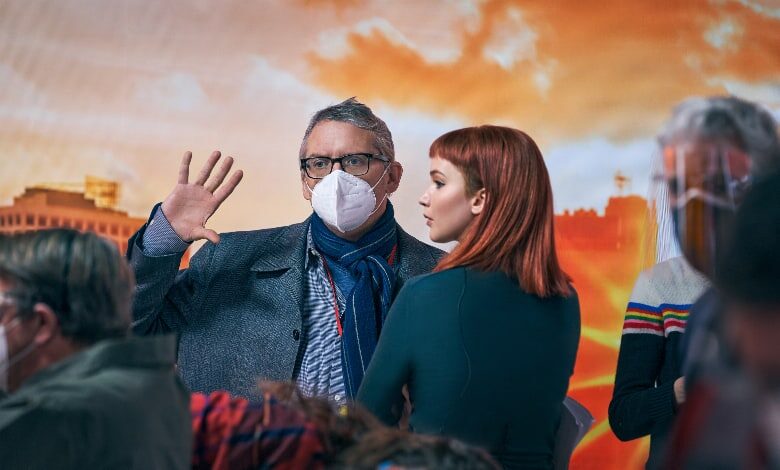 Podcaster Tim Dillon sees a problem across the comedy landscape. Call it a lack of, well, comedy.
He's not alone, of course.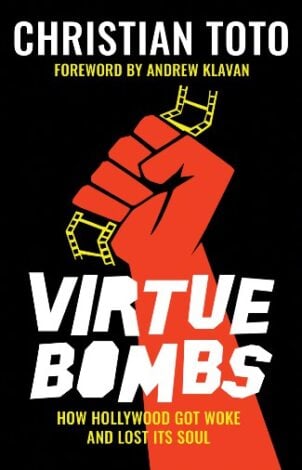 The dearth of mainstream movie comedies, particularly R-rated romps in the "Old School" tradition, is difficult to deny.
Political correctness, woke bylaws or just fear of Cancel Culture mobs block many comedies from ever being greenlit, let alone ushered into production.
Just ask Todd Phillips, the director of "Old School" who gave up on comedy for those very reasons.
Even the director behind some of the 21st century's most reliable comedies can't bring the yuks these days. Adam McKay of "Step Brothers" and "Anchorman" fame now makes serious satires sans his ex-conspirator, Will Ferrell.
McKay films like "Vice" and "The Big Short" take a sober look at GOP politicians and the financial markets, respectively, hoping to make us laugh and think.
Sadly, they often reveal his condescending approach to anyone with whom he disagrees.
Dillon hasn't seen McKay's latest, "Don't Look Up, an awards season darling with some withering reviews.
DON'T LOOK UP | Leonardo DiCaprio, Jennifer Lawrence | Official Trailer | Netflix
The comic podcaster still has a sense of the film's flaws, based on the unkind reviews and his understanding of comedy today.
Jokes, apparently, aren't top of mind for creative souls like McKay, Dillon says.
"I don't think he wants to be funny … comedy is no longer about being funny. It's about people going, 'yeah, you're right about that,'" Dillon said on his popular podcast. It's notable that some of "Don't Look Up's" harshest critics are on the Left.
"I don't think Adam McKay is disturbed about [poor reviews] … this is a dude who said, 'I don't wanna make comedies any more. I wanna make the type of comedy that people in my circle will like … my circle of polite multi-millionaires who will then say, 'oh, that's such an important issue. Thank you.'
"He's accomplished that. He did it!" he cracked.
RELATED: Tina Fey Does a Shocking 180 on Woke Comedy
Dillon shared a more serious point about today's comedy titans.
"It's not for you anymore, dummy. They hate you. They don't want you to laugh at what they do. They don't think you're a human being. They don't value you. They don't believe you should own a car… they don't believe you should have free speech. They don't believe you should be allowed to go on the Internet and say what you wanna say. They barely believe you should be able to vote, and they don't care that you like their movie, on top of that.
And, icing on the cake, they don't care if you think they're funny anymore … that ship has sailed," he added.
Anyone who watched media outlets praise Hannah Gadsby's TED Talk disguised as a stand-up routine understands what Dillon means about the current comedy scene.
Hannah Gadsby on Being a Woman in a Man's World
Still, Dillon singled out a few comedians who have an unhealthy disdain for consumers.
"Seth Rogen doesn't care if you like ['Santa, Inc.']," Dillon said of the new HBO Max comedy series before turning to Rogen's co-star, Sarah Silverman.
Seth Rogen claims 'tens of thousands of white supremacists' were 'pissed off' by his new 'Santa Inc.' series. Well, critics hate his 'televised lump of coal' too. https://t.co/CMoRDcQaHF

— TheBlaze (@theblaze) December 4, 2021
"Blackface Sarah, who was very funny at one point, now spends all of her time on her podcast apologizing to random people because she said the N-word in 2004," he said, exaggerating how the comic's use of blackface on her Comedy Central series found her in Apology Mode years later. He is accurate about her apologizing for past jokes, though.
"Everyone I grew up liking has become cringe, and it's truly disgusting," Dillon said.
Dillon's rant might sound like something you'd hear on a conservative podcast, but the right-leaning comic takes pains to avoid partisan positioning.
Case in point?
"And the answer isn't to make Ben Shapiro, Charlie Kirk fantasies about female snipers killing school shooters," he said, referring to The Daily Wire's original film, "Run Hide Fight."
"Maybe [that movie] is good, but that's not the answer."
OFFICIAL TRAILER RELEASE: Run Hide Fight
Dillon wrapped by accurately describing too much of the comedy scene today, flooded with late night comedians who mistake propaganda for parodies and refuse to hit one side of the political aisle.
He didn't name names here. He didn't have to, though.
"It's not about being funny. It's about pissing people off and making other people happy, which should be the essence of comedy, but when it's strictly about politics all the f***ing time and there's no other element that anybody thinks about when they make something. .. everything will suck. Things will be bad."
He offered a morsel advice for his fellow comics, although it's unlikely they'll jot down his suggestions.
"Comedy should live in the area that is not explicitly defined by who somebody voted for," he said. "There are deeper things about the human experience that we can convey."