Uncategorized
'Joker' Director: Woke Culture Killed Movie Comedies
Todd Phillips, who gave us the 'Hangover' trilogy, is out of the funny business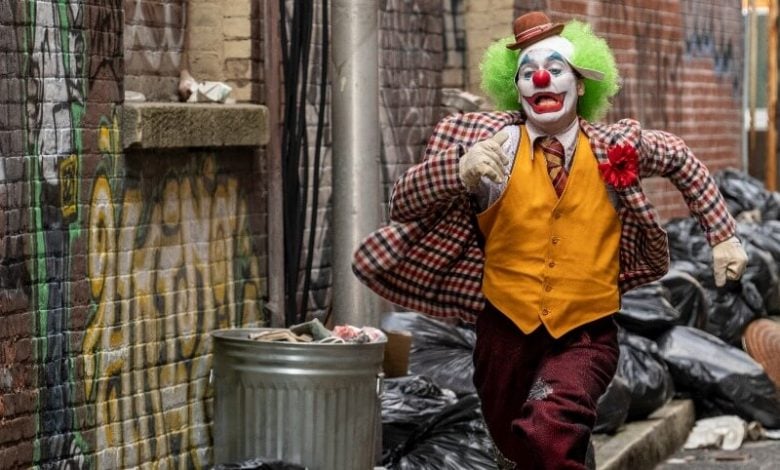 Director Todd Phillips hasn't said as much, but you can imagine him thinking it.
His "Hangover" trilogy wouldn't fly in 2019.
A dude bro comedy featuring four straight white males? The stars ogle women, ignore the pleas of their respective spouses and live it up for three crazy nights?
Problematic! White Privilege! Regressive! The nasty reviews write themselves.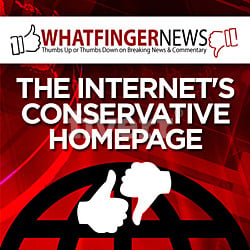 It helps explain why Phillips opened up to Vanity Fair about more than the making of his newest film, "Joker." He gave a State the Union-style address for comedy, and it reveals some hard truths the media would rather ignore.
Cancel culture is crushing movie comedies.
It's why an established director like Phillips switched gears so dramatically for "Joker."
Phillips had found it increasingly difficult, he says, to make comedies in the new "woke" Hollywood, and his brand of irreverent bro humor has lost favor.
"Go try to be funny nowadays with this woke culture," he says. "There were articles written about why comedies don't work anymore—I'll tell you why, because all the f***ing funny guys are like, 'F*** this s***, because I don't want to offend you.' It's hard to argue with 30 million people on Twitter. You just can't do it, right? So you just go, 'I'm out.' I'm out, and you know what? With all my comedies—I think that what comedies in general all have in common—is they're irreverent. So I go, 'How do I do something irreverent, but f*** comedy? Oh I know, let's take the comic book movie universe and turn it on its head with this.' And so that's really where that came from."
One of Hollywood's most popular movie comedy directors essentially throws up his hands rather than stare down Cancel Culture.
Can you blame him?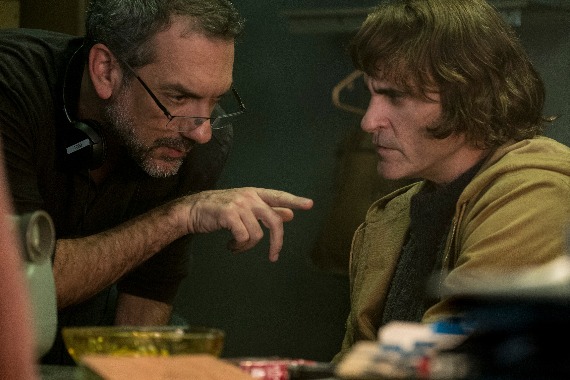 RELATED: Warner Bros. Won't Defend 'Joker' … or Free Expression
He's not wrong about the box office side of the equation. Movie comedies are in a steep decline. Film comedies once ruled the box office, according to Gary Thompson.
To get a sense of this decline, let's run things back 20 years to 1998 for a full-year comparison. You'll find a diverse array of comedies in the top 15: There's Something About Mary, The Nutty Professor, Rush Hour, You've Got Mail, The Truman Show, Patch Adams, even The Waterboy. Way down ballot you had The Big Lebowski and Rushmore.
Ten years later, 2008, you had hits like Step Brothers, Pineapple Express, and Forgetting Sarah Marshall, part of producer Judd Apatow's hot streak that in the previous year included The 40-Year-Old-Virgin, Wedding Crashers, and Walk Hard: The Dewey Cox Story. The year before that: Knocked Up and Superbad. In 2009, The Hangover set an R-rated comedy box-office record.
That was then. Now, comedies rarely crack the top 10 films of the year. "Joker" just might. The film stars Joaquin Phoenix as Arthur Fleck, a lost soul who becomes Batman's arch nemesis after a lifetime of pain and suffering.
JOKER - Final Trailer - Now Playing In Theaters
The box office chances for mainstream comedies, though, are another matter.
The recent "Good Boys," a modest hit, is one of the few newer comedies to leave a mark. This year's already seen comic duds like "Booksmart," "Long Shot," "The Hustle" and "Stuber" fail to draw a crowd.
The same held true for the previous two years, even if journalists couldn't name check a key reason for the drop off.
Aside from "Girls Trip," the summer of 2017 proved a veritable bloodbath for major, star-studded studio comedies like "Baywatch," "The House," "Snatched" and "Rough Night." The sheer volume of flops left many who work in comedy wondering when, or if, the genre can get its mojo back.
Phillips gets it. Comedy screenwriters are handcuffed, and the results are watered-down laughs.
When even a bawdy comic like Amy Schumer gets pulled over by the PC police two times in a row it's clear movie comedies are in deep trouble.
It's about time someone said it out loud.