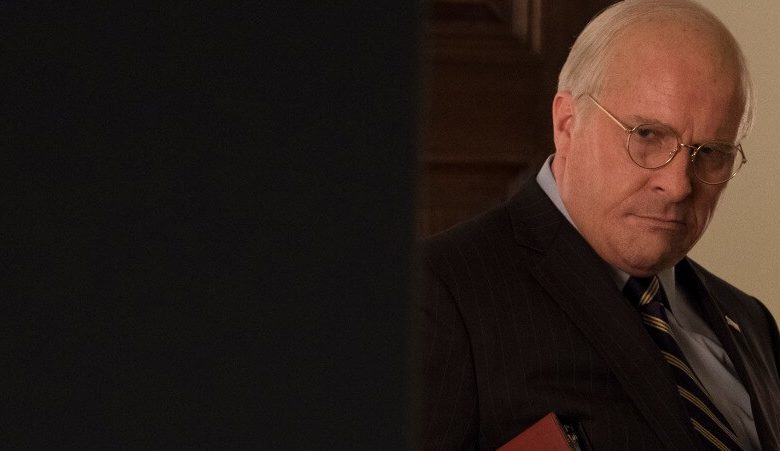 "Vice" is one of the most nominated films of 2018. That hardly tells the whole story.
Far-left director Adam McKay's film chronicles the rise of Dick Cheney (Christian Bale) through the Republican ranks. By every media account it's an unabashed hit piece on Cheney, President George W. Bush and the GOP in toto.
"Vice" is the perfect film for anyone who felt that "W.," Oliver Stone's biography of the 43rd president (with Richard Dreyfuss as a much more human Cheney) lacked the proper level of hatred. – Newsday.com
The SAG Awards (2), the Golden Globes (6) and the Critics' Choice Awards (9) all lavished praise on the film, out Dec. 25. NOTE: This critic is a Critics' Choice voting member.
RELATED: Why 'Vice' Had a Great Yet Awful Week
Yet the movie is getting plenty of rotten tomatoes hurled at it. RottenTomatoes.com currently has the film at 67 percent "fresh." That's a tad misleading, since multiple critics listed have savaged the film.
The aforementioned Newsday gave "Vice" one star. Other critics either called it the year's worst film or on the very short list for that dishonor.
And then there's the race card. Two critics from prominent news outlets repeatedly used the race of the film's title character, and even McKay himself, to denigrate the project.
RELATED: The Media Spin Machine Hits Overdrive for 'Vice'
Let's star with Forbes.com's Scott Mendelson, a reliably left-of-center critic working for a presumably neutral outlet. Mendelson uses the word "white" four times in the opening paragraph alone.
Here's one instance:
Yet the movie, which itself is a cinematic mediocrity that is being hailed as a potential Oscar contender partially due to its subject matter and the established pedigree of its white male filmmaker.
The critic mentions "white" three more times before the review wraps. Here's another example:
The film offers a seething indictment of who we automatically presume to be competent and worthy of leadership roles (white guys of a certain age).
TheWrap.com's Candice Frederick goes all in on the White Card, too, in her opening paragraph.
If there's one thing writer-director Adam McKay's "Vice" does well, it's highlight how white mediocrity has thrived in American politics and pop culture. But McKay also does this by way of making a mediocre movie about mediocre politician Dick Cheney played by a surprisingly mediocre Christian Bale. At some point, and at some level, you wish the white mediocrity could be reined in, but it never is.
Frederick uses the White Card two more times, including here:
And that's pretty much how a mediocre white man, whose own wife at one point remarks how disastrously unappealing he is as a public speaker, rises to power. The narrator of the film (Jesse Plemons, in a thankless role) notes that Cheney has "an ability to make his wildest ideas sound measured."
She followed up her review with the following Tweets:
Hi there, I wrote about the white mediocrity of the needless #VICEMOVIE for @TheWrap. Happy reading! https://t.co/IN7mSF2GAq

— Candice Frederick (@ReelTalker) December 17, 2018
Mediocre White Men Failing Up: The Movie

— Candice Frederick (@ReelTalker) December 17, 2018