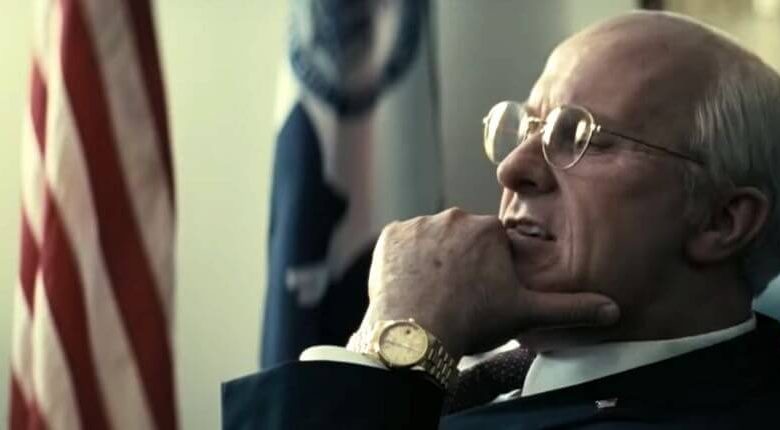 The folks behind Adam McKay's "Vice" are probably breaking out the Champagne today.
The far-left filmmaker's Dec. 25 film centered on Vice President Dick Cheney earned several Golden Globe nominations, including Best Movie (musical or comedy), Best Supporting Actor (Sam Rockwell playing George W. Bush) and Best Actor (Christian Bale's turn as Dick Cheney).
Early reviews for the film are strong, albeit from left-leaning film critics. And, given McKay's history of using film to push his Leftist agenda, it's likely "VIce" will be a strong statement against the Bush Administration.
The news bolsters its Oscar hopes on more than one level. Some Golden Globe love never hurts that critical award season buzz. Plus, it's increasingly clear progressive politics will loom large over yet another Oscar ceremony.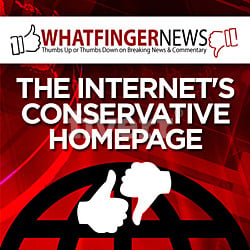 That's the good news for Team "Vice."
RELATED: McKay and Co. Praise Government Run Health Care
The flip side came unexpectedly, and in a way no one could have expected.
President George H.W. Bush died Nov. 30 at the age of 94. His passing generated mostly positive news stories for days, culminating in this week's massive funeral ceremony. The nation hailed a leader with dignity and class, with some pundits using those qualities to mock the current Commander in Chief, President Donald J. Trump.
Something else happened this week, too.
President George W. Bush, son of the late patriot, returned to the national stage. He delivered a heart-breaking eulogy for his father. Those moments hit social media hard. Twitter users who similarly lost their fathers connected with the son's words, his voice unsteady as he delivered them.
Former US President George W Bush gets emotional as he delivers eulogy to father George HW Bush #GeorgeHWBushFuneral https://t.co/xC9KzS641i pic.twitter.com/1m0Ay4qqGE

— BBC News (World) (@BBCWorld) December 5, 2018
Suddenly, years of "Bush is Hitler" attacks seemed both antiquated and, to be blunt, awful. Yet "Vice" arrives as if unearthed from a time capsule buried in 2008.
It's ironic to remember the savage attacks on the younger Bush in both the media and via Hollywood. What we've seen since the end of his two terms is an older statesman happy to paint in his golden years and, when called upon, act with compassion and warmth.
The images of him sneaking candy to former First Lady Michelle Obama, along with their unexpected bond, are hard to ignore.
George W. Bush appeared to pass Michelle Obama a mint or candy as he took his seat at his father's funeral – just like he did at Sen. John McCain's funeral this summer pic.twitter.com/iZqMF8S0Zb

— POLITICO (@politico) December 5, 2018
Still, audiences have short memories. Perhaps in the ensuing 20 days the emotions evoked during the president's funeral will fade, leaving room for McKay's hostile take on the late leader's son and his administration.
Or, Annapurna's $60 million gamble will prove just that, a bad bet brought down by a national mourning.